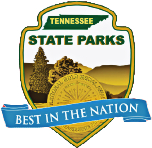 There are several events coming up at a Tennessee State Park in your area – including a festival that will take you back to another era and several workshops.  Stay tuned in the coming week for some great information about National Public Lands Day, slated for Saturday, September 25th – with activities planned in every region of the state, including our wonderful state parks and natural areas.
Finding a state park in your own backyard is easy to do and you don't have to spend a lot of gas money to get there!
Tennessee State Parks offer a variety of activities and events throughout the summer. From great hikes to bluegrass – there's something designed for the entire family!
Henry Horton State Park
Henry Horton State Park will host the Seventh Annual Step Back in Time Festival on Friday and Saturday, September 17th – 18th, featuring an 1840s encampment, horse-mounted shooters, arts and crafts, antique tractors, bluegrass music, food and much more. Activities will begin at 7:00am each day and run until approximately 7:30pm. The festival is free and open to the public. Both days are open to the public, with Friday being billed as a special school day. 
Live entertainment will include musicians, the Middle Tennessee Cloggers, a puppeteer, various storytellers and re-enactors. Other featured attractions will be old-time blacksmithing, roping, sorghum making, gristmill demonstrations and horse-drawn wagon rides. More than 50 talented artisans and vendors will be on hand with various crafts and food booths. Antique cars and tractors also will be at the park on Saturday, starting with a parade at 9:30am. History hayrides will begin at 6:00pm on Saturday. 
Visitors are encouraged not to miss Earl Adcock's Famous Putt Putt Ice Cream, the Horse Mounted Shooters and Bull Whipping exhibition and the trackless train – all three activities will be held both Friday and Saturday. There will be games and programs throughout the two-day event such as hayrides, marbles, a dunk tank, a snake program on Friday and even a seed-spitting contest on Saturday. 
New this year is the Hunters for the Hungry run, which begins at 6:45am. Sponsored by Tennessee Wildlife Resources Agency and the Tennessee Wildlife Federation, the run will raise money to process deer meat, which will be donated to various charities. 
Henry Horton is a 1,140-acre state park with three hiking trails, featuring an abundance of wildlife such as wild turkey, deer and many kinds of wildflowers. Summer months bring hours of family enjoyment whether it's swimming in the Olympic-sized pool, fishing along the Duck River, playing volleyball or basketball or just having a picnic.  Henry Horton State Park also is well known for its championship 18-hole golf course, inn and cabins, campgrounds and trap and skeet range. For more information and specific event times regarding Henry Horton's Step Back in Time festival, please visit the Web site at www.tnstateparks.com/HenryHorton or call the park office at 931-364-2222. 
Long Hunter State Park
A Log's Life, Sunset Switch, Scat Tells a Story and Looking at Leaves are just a few of the upcoming topics The Nature Circle at Long Hunter State Park will be discussing in the coming weeks. The Nature Circle is an interactive group made up of nature-themed stories, puppets, songs and crafts for ages three to five.  The group meets at the park visitor center every Monday at 10:00am and is co-sponsored by the Friends of Long Hunter State Park. Children are encouraged to bring an item, such as a favorite book, stuffed animal or photograph that relates to each week's theme. For a complete schedule of events, please visit http://www.friendsoflonghunter.com/kidsplace.html or call 615-885-2422.
Long Hunter State Park is situated along the shore of J. Percy Priest Lake. It consists of four units: Couchville, Baker's Grove, Bryant Grove and Sellars Farm. Picnicking, swimming, hiking, backpacking, boating, fishing, nature photography and wildlife observation are among the activities available to park visitors. Planned activities include interpretive and recreation programs for the general public and environmental education programs for school and other interested groups. For more information about Long Hunter State Park, please visit www.tnstateparks.com/LongHunter or call 615-885-2422.
South Cumberland State Park
South Cumberland State Park will hold several fun and educational activities in the coming week, including:
Friday, September 17th, 2010
Hike Savage Day Loop – Meet Seasonal Ranger Aaron at Savage Gulf Station at 9:00am for a moderate five-mile hike on the Savage Day Loop.  Hikers will see Savage Falls and the beautiful Rattlesnake Point overlook. Bring water/snack, and wear sturdy shoes. 
 Tree ID Guide – At 10:00am, participants should meet at the Stone Door Ranger Station to create your own backyard tree identification field guide.  All materials will be provided.
Volunteer Day-Trail Basics – Meet at the Stone Door Ranger Station at 2:00pm for some hands-on trail education and maintenance, including trail demonstrations, safety concerns, water management and exotic invasive plant removal. All volunteers are welcome! 
Saturday, September 18th, 2010
Meadow Trail Stroll – Come see the late summer wildflowers that adorn the Meadow Trail. At 8:00am, meet Park Ranger Jason at the Visitor Center for an easy 1.5-mile stroll.
What is the Woolly Adelgid? – At 9 a.m., meet Seasonal Ranger Aaron at the Grundy Forest parking lot for a moderate two-mile hike.  Along the trail are numerous old-growth Eastern Hemlock trees that, left untreated, could be destroyed by the Woolly Adelgid.  Discussions will include the insect's potential impact on our forests and what can be done to minimize its impact in our area.  Bring water/snack and wear sturdy shoes.
Dream Catchers – Meet at the Stone Door Ranger Station at 9:30am to learn some Native-American history, while creating your own dream catchers.
Outdoor Preparedness/Survival – Meet Ranger Chase at the Stone Door Ranger Station at 2:00pm for a discussion on a variety of supplies to bring with you on the trail – whether you are out for an hour or a week. Participants will also discuss and demonstrate different survival methods, just in case you become stranded in the wilderness.
Sunday, September 19th, 2010
Frog Frenzy – Meet at the Stone Door Ranger Station at 9:00am to learn about our amphibian friends – discussing their habitats, life cycles and importance to the ecosystem.
Animal Tracks – At 2:00pm, meet Ranger Chase at the Stone Door Ranger Station.  Participants will discuss native animals and create their very own field guides, which can be used later to identify tracks left around the park and around your home.
Located near Monteagle, South Cumberland is one of the newer Tennessee State Parks. Almost the entire park lies atop the Cumberland Plateau and, unlike most state parks, South Cumberland is made up of ten different areas located in four different counties. The Visitor Center is located between Monteagle and Tracy City on Highway 41. For more information about the park, please call 931-924-2980 or visit www.tnstateparks.com/SouthCumberland.
Bicentennial Capitol Mall State Park
Bicentennial Mall will host several upcoming fund-raising events, including the SoulWalk 5k, benefiting local and international mission projects, on Saturday, September 18th; the Juvenile Diabetes Research Foundation Walk on Saturday, September 25th; and the Nashville Cares Aids Walk on Saturday, October 2nd. 
Bicentennial Capitol Mall State Park is located at the foot of the State Capitol. The park is bordered by James Robertson Parkway, Jefferson Street and Sixth and Seventh Avenues. For more information about the park, please visit www.tnstateparks.com/Bicentennial or call the park office at 615-741-5280.
Old Stone Fort State Archaeological Park
Join Old Stone Fort Friday through Sunday, September 24th-26th, for three days of discovery at their Archaeoskills Weekend. Discover the significance of Old Stone Fort, the culture and lifestyles of the Woodland Indians and the goals and techniques of archaeology. In addition to the Atlatl competition, there will be darts and throwing sticks, pottery demonstrations, dugout canoe demonstrations and other archaeoskills. The park campground, which has full facilities, is within one-half mile of the museum and knapping area.
The Old Stone Fort is a 2,000-year-old Native American ceremonial site. The hilltop enclosure mound site consists of mounds and walls that combine with cliffs and rivers to form an enclosure measuring one-and-a-quarter miles around.  The enclosure was used for approximately 500 years and includes the remains of parallel walls oriented to the summer solstice sunrise.  Old Stone Fort State Archaeological Park and museum are located in Manchester on U.S. Highway 41 – about halfway between Nashville and Chattanooga. For more information about Old Stone Fort's Archaeoskills Knap-In please call 931-723-5073.  Additional information about the park can be found at www.tnstateparks.com/OldStoneFort. 
Montgomery Bell State Park
Just a reminder that work began Monday, September 13th, on the Jackson Hill Road Bridge replacement at Montgomery Bell State Park. The Tennessee Department of Transportation will replace the Jackson Hill Road Bridge, which is located over the CSX railroad in Dickson County. This effort will result in the closure of the Highway 47 entrance to Montgomery Bell State Park for several months.  While this is not considered the main entrance to the park, it is a heavily used entrance and roadway – utilized by many park patrons and the local community.
In the coming months, park visitors must use the Highway 70 entrance – again, this is considered the park's main entrance. A Montgomery Bell State Park map can be found at: http://tn.gov/environment/parks/MontgomeryBell/pdf/parkmap.pdf.
Visitors are encouraged to contact the park office with questions or concerns at 615-797-9052. All park facilities remain open, and current programming and events are ongoing. Media outlets with specific questions about the bridge project should contact B.J. Doughty, TDOT Region 3 community relations officer at 615-350-4302 or at BJ.Doughty@tn.gov. Tennessee State Parks will update the media with periodic announcements, including when the road is scheduled to reopen.
Montgomery Bell State Park is located in Burns, Tennessee, just seven miles east of Dickson. The rolling hills of Dickson County contained an abundance of iron ore, which was considered more precious than gold to the builders of young America, luring hundreds to this area of Middle Tennessee. The iron industry in Dickson County has been long silent, but the 3,782 acres that make up Montgomery Bell State Park still show signs of its presence. As a place of quiet, natural beauty, Montgomery Bell is home to fox, squirrel, raccoon, opossum, deer and a wide variety of birds and wildflowers. For additional information about the park, call toll free at 800-250-8613 or visit the Web site at www.tnstateparks.com/MontgomeryBell.
Tennessee's 53 state parks and 81 natural areas offer diverse natural, recreational and cultural experiences for individuals, families, or business and professional groups. State park features range from pristine natural areas to 18-hole championship golf courses. For a free brochure about Tennessee State Parks, call toll free 1-888-867-2757. For additional information, visit our Web site at www.tnstateparks.com.