Written by By U.S. Army Spc. Amanda Brown
Task Force Falcon, 10th Combat Aviation Brigade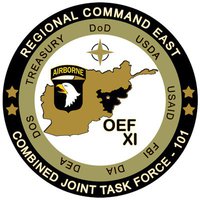 Parwan Province, Afghanistan – Aviation Soldiers can perform their job on a daily basis without concern as to the functionality of their lifesaving equipment thanks to Task Force Phoenix's aviation life support equipment shop at Bagram Airfield.

"The best thing about our job is that, in the end, we save lives," said U.S. Army Sgt. Buck Atkin, Company D, 3rd Battalion, Task Force Phoenix, 10th Combat Aviation Brigade, 10th Mountain Division, ALSE noncommissioned officer in charge.

All Soldiers selected to perform duties in an ALSE shop must first travel to Fort Rucker, AL, for a six-week course on everything they need to properly manage all of the safety equipment. Soldiers learn about survival kits, how to sew, how to service flight helmets, vests, flotation equipment, and high-altitude gear and much more.

Soldiers who complete the course return to their unit as certified ALSE maintainers.  It is their mission to ensure aviation Soldiers know how to properly use their equipment and make certain all equipment issued is inspected at their proper intervals. TF Phoenix's ALSE Soldiers are extremely thorough with the maintenance of their gear because it is like holding a Soldier's life in their hands.

"We hope the gear never gets used because it is the worst-case scenario for an aviation crew so we are paranoid about our gear," said Atkin, a native of Loveland, CO.

Atkin has been leading and perfecting ALSE office operations since 2007. The shop has an inspection every 120 days – all of them never resulting in a score lower than 92 percent since he took control. The ALSE shop is responsible for knowing where to find information within 89 manuals, keeping track of six classes of supply items ordered, and inspection management of all aviation gear. 

"Being subject-matter experts is difficult," said Sgt. Phillip Wiglesworth of Lenexa, KS, ALSE NCO. "We have to be confident we are giving the right information to Soldiers."

At Bagram Airfield, the ALSE shop sustains 24-hour operations with four Soldiers rotating through shifts. In addition to supporting Army personnel, TF Phoenix supports those from other branches and from the international coalition. They have already assisted Korean, British, Macedonian and French aviators with their knowledge and tools. This unity of mission accomplishment emphasizes the saying, "one team, one fight," as TF Phoenix's ALSE shop ensures aviators have the gear to complete their mission as safely as possible.

Acquiring items from the supply system often poses challenges that must be conquered quickly to ensure Soldiers have proper equipment. When TF Phoenix runs out of items that are necessary for the mission, they must find alternative means of acquiring them. It is not uncommon for the TF Phoenix ALSE shop to trade items that are needed at another ALSE shop in theater for the ones they need.

"We have not failed yet at completing our mission," said Wiglesworth.

Wiglesworth created a database which allows the office to track expiration dates for medications they issue, as well as inspections and repairs. This allows the shop to complete quick reports to let TF Phoenix commanders know what is overdue within their unit. Wiglesworth has even included information in his database that will allow the shop to know which Soldiers have specific items in the event of a product recall. There is no official database like this within the military's ALSE program just yet. Once perfected, Wiglesworth hopes to release it to other ALSE shops so they may have a more efficient way of tracking their daily needs.

"When aviation Soldiers go on a mission, the only thing they have to ultimately keep them alive is their ALSE gear," said Command Sgt. Maj. Ronald Dvorsky of Trumbull, CT, TF Phoenix command sergeant major. "Our ALSE Soldiers ensure that the gear is properly serviced and that they are available whenever they are needed. I have seen an aviator have an issue with their helmet minutes before they were to go on a mission. Thanks to our ALSE shop Soldiers, they fixed the dilemma and were able to promptly get the aviator's gear functional which allowed the crew to leave for their mission on time."

All servicemembers can rest assured when they use TF Phoenix's ALSE shop that they will receive knowledgeable advice and properly maintained lifesaving equipment so they can complete their crucial mission in Afghanistan.



Sections
News
Topics
Afghanistan, Amanda Brown, Anthony Jett, Bagram Airfield, Buck Atkin, Parwan Province, Phillip Wiglesworth, Regional Command East, Ronald Dvorsky, Task Force Falcon, Task Force Phoenix