Two engineering technology degree programs at Austin Peay State University have received accreditation from the Technology Accreditation Commission of the Accreditation Board for Engineering and Technology.
The Bachelor of Science in engineering technology with a concentration in electronics and the Bachelor of Science in engineering technology with a concentration in manufacturing are accredited by the national organization through Sept. 30, 2015. This accreditation action extends retroactively from Oct. 1, 2007. «Read the rest of this article»

The 101st Airborne Division Parachute Demonstration Team, the "Screaming Eagles", will be performing a parachute demonstration skydive for the Austin Peay State University football game at Governor's Stadium in Clarksville, Tennessee, on Saturday at 5:40 p.m.
The 101st Airborne Division Parachute Demonstration Team originated in 1958 during the infancy of precision freefall, and is the Army's oldest parachute demonstration team. Early team members were soldiers who volunteered their free time in order to perform quality parachute demonstrations. In 1984 the 101st Command Group opted to form a full time parachute team, and they are known as the "Screaming Eagles".
«Read the rest of this article»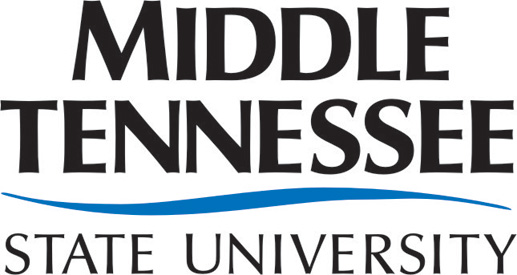 Terri Anne Nicole McMoore  and Monique Denney of the Delta Iota Chapter of Lambda Theta Alpha Latin Sorority at Middle Tennessee State University (MTSU), were awarded several leadership and organizational awards during the MTSU Student Organization Awards Banquet,  MTSU Intercultural and Diversity Affairs Banquet, and The Office of Greek Affairs'  2009 Greek Awards. These awards recognized the hard work and community contributions by the members of the Delta Iota Chapter during the 2008-2009 term.  Terri McMoore, a Clarksville resident, was the president of the Delta Iota Chapter during the previous year. «Read the rest of this article»

The widow of a deceased scholar who taught at the University of North Carolina at Chapel Hill has chosen Austin Peay State University's Woodward Library to be the home of her late husband's D.H. Lawrence Collection.
Judy Cowan, wife of the late Lawrence scholar Dr. James Cowan, wanted to donate the collection to "a place where students and faculty would use it," said Dr. Jill Franks, professor of English and president of the D.H. Lawrence Society of North America.
"This is an incredible offer and would honor our library very much indeed," said Franks, who also is co-editor of the D.H. Lawrence Review. "I would try to offer my Lawrence seminar more often to make sure good use was made of this collection."
«Read the rest of this article»

Nashville – Governor Phil Bredesen, Education Commissioner Timothy Webb and the Tennessee Department of Education launched the 2009-10 Middle and High School Reading Summit beginning today with a spotlight on promoting reading success.
"Reading is the key to a successful education," Governor Bredesen said. "While we have made reading a priority with early learning initiatives like Books from Birth, it's now time to apply that same level of focus to keep reading on the forefront for middle and high school students as we increase standards this year." «Read the rest of this article»
Bi-Partisan group of lawmakers pledge to examine data and research
Nashville – Letting school officials set the first day of the school year in early-August may be costing Tennessee $189 million in consumer spending, $9.72 million in total new state tax revenue, $5.5 million in total local tax revenue, $72.92 million in new worker income and the potential to create 2,619 new jobs, according to a recent economic analysis.
"We are not asking to have scheduling control over the school year, just one day out of 180," said Rep. Bill Dunn, Knoxville. "School officials will set all holidays, vacation days, work days, semester end dates and the last day of school."
Lawmakers are discussing the possibility of moving the school start date, and hope during the next few months they can reach agreements with school officials.
"As lawmakers, we are entrusted with both the financial success as well as academic success of our educational system. In these difficult times, we must use current data and adequate analysis to determine if we are giving our taxpayers the best on their investment; therefore, we must carefully examine the feasibility of beginning the school year in the middle of the summer when all current analysis concludes that this is neither good for the student or taxpayer," said Rep. John DeBerry, Memphis. «Read the rest of this article»

Austin Peay State University has been named by G.I. Jobs magazine as Military Friendly School for 2010.
The honor ranks APSU in the top 15 percent of all colleges, universities and trade schools nationwide, according to a letter from the magazine's publisher, Rich McCormack.
Military Friendly Schools were chosen based on a postsecondary institution's policies, efforts and results used to recruit and retain military and veteran students, the letter noted. One significant effort was in March 2009, when APSU opened the new Austin Peay Center @ Fort Campbell facility, further strengthening its commitment to educating military personnel. Of the four institutions offering classes at Fort Campbell, Ky., APSU has the highest enrollment. «Read the rest of this article»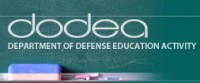 ARLINGTON, VA – The Department of Defense Education Activity (DoDEA) Educational Partnership awarded a $2 million grant to Clarksville-Montgomery County School System (CMCSS) in Clarksville, Tennessee through the Promoting Student Achievement at Schools Impacted by Military Force Structure Changes FY 09 Competitive Grant Program. The Clarksville-Montgomery School District supports students whose families are stationed at Fort Campbell.
The DoDEA grants focus on enhancing student learning opportunities, student achievement, and educator professional development at military-connected schools with projected military student growth between 2007 and 2009 due to force structure changes. This data is based on a Report to Congress on Assistance to Local Educational Agencies for Defense Dependents Education published in March 2008. School districts serving 22 military installations identified through that report were invited to submit a grant proposal.
"The Clarksville-Montgomery County School System plays a vital role in assisting Fort Campbell and its Soldiers and Families attain distinction as a world class Army community," said Charles A. Munson, Deputy to the Fort Campbell Garrison Commander. «Read the rest of this article»

With social networking media becoming the norm in higher education, Austin Peay State University has the eighth fastest-growing Facebook fan page in the nation, according to data compiled by a consultant company.
In addition, APSU's Facebook page is the 25th fastest-growing of all universities – a total of 1,035 – that were noted in the data. «Read the rest of this article»

Nearly all degree candidates plan to participate in Summer Commencement at Austin Peay State University, scheduled for 2 p.m., Friday, Aug. 14th in the Dunn Center.
University officials are reporting there are 270 degree candidates, with 264 of those planning to participate in commencement exercises next week.
The 2009 Summer Commencement will not include a guest speaker, and no faculty or student awards will be presented, officials said. The presentation of faculty and student awards is reserved for honor events in the spring.
For more information about commencement exercises, contact the Office of the Registrar by telephone at (931) 221-7121.