G.H.O.S.T. hosted creepy thrills and a fun night full of treats without tricks. Austin Peay State University student organizations and departments opened the campus to the community to give parents, and children the chance to have a safe time while trick or treating. Students stood in the twilight hours of the fading October sun, dressed in various costumes with spectacular organizational displays.
Some organizations such as the Gay-Straight Alliance (GSA), and Chi Epsilon Mu had costume themes. Those two groups chose vampires and pirates, respectively. Chi Epsilon Mu won the first place prize for their two-story pirate ship playhouse display, allowing members to man the tables, and the vessel in true ship-man teamwork.
G.H.O.S.T., a long-stranding tradition at Austin Peay State University, stands for Greater Halloween Options for Safe Trick or Treating, and is presented annually by the SGA on the last Sunday before Halloween between the hours of 4:30 pm to 7:00 pm. «Read the rest of this article»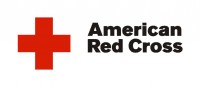 With witches, goblins, and super-heroes descending on neighborhoods across America, the American Red Cross offers parents some safety tips to help prepare their children for a safe and enjoyable trick-or-treat holiday.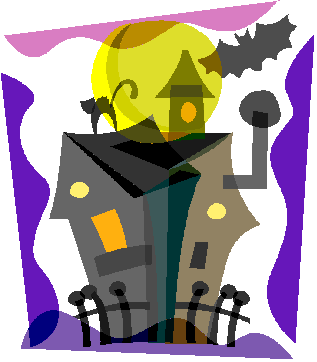 Halloween should be filled with surprise and enjoyment, and following some common sense practices can keep events safer and more fun.
Walk, slither, and sneak on sidewalks, not in the street.
Look both ways before crossing the street to check for cars, trucks, and low-flying brooms.
Cross the street only at corners.
Don't hide or cross the street between parked cars.
Wear light-colored or reflective-type clothing so you are more visible. (And remember to put reflective tape on bikes, skateboards, and brooms, too!)
Plan your route and share it with your family. If possible, have an adult go with you. «Read the rest of this article»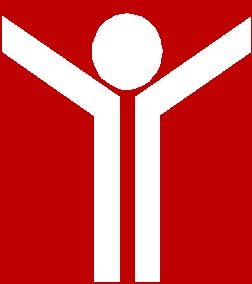 The Montgomery County Disproportionate Minority Contact (DMC) Task Force will sponsor a juvenile justice community forum on Monday, October 27th, at the Montgomery County Public Library from 6:00 – 8:00 p.m..
FACT: 3 out of every 5 kids are in the Juvenile Justice system.
Why are so many of our youths getting into trouble?
Is your child taking drugs?
Are you concerned about gang problems?
Are you a single parent that needs help? «Read the rest of this article»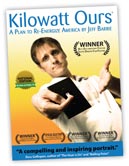 Depressed about Global Warming? Using amusing and inspiring stories Kilowatt Ours teaches how you can personally make this a greener world.  This 2008 updated version of Kilowatt Ours will be broadcast on Nashville Public Television, NPT Channel 8, on Friday, October 24 at 7:00 pm.
Kilowatt Ours provides simple, practical, affordable solutions to America's energy crisis and shows how we can save electricity, save money and make a difference for ourselves and the planet. It is unique in that it is a solutions-oriented look at one of America's most pressing environmental challenges. Yes, this film has solutions for us; it is not "this is too depressing" and it is not "this problem is too big".  «Read the rest of this article»
Six alumni from Austin Peay State University will be honored next weekend during the Alumni Awards Brunch, held as part of the University's Homecoming 2008 festivities.
The brunch will be at 11 a.m., Saturday, Oct. 25 in the Morgan University Center Ballroom. Cost is $25 per person, and advance reservations are required by Wednesday, Oct. 22. The event is open to the public.
For more information or reservations, call the Alumni Relations Office, (931) 221-7979 or 1-800-264-2586.
The following individuals, with information about each provided, will be presented with outstanding alumni awards: «Read the rest of this article»
Austin Peay State University will kick off Homecoming 2008 with the announcement of the Homecoming Court at 12:30 p.m., Monday, Oct. 20 in the Morgan University Center plaza. In case of inclement weather, the announcement will take place in the Foy Fitness and Recreation Center. «Read the rest of this article»
As early voting opened in Tennessee to heavy turnouts, Senator McCain's promised thumping of Senator Obama didn't materialize. Groups gathered at both local Republican and Democratic party headquarters to watch the debate, discuss their preferences and hear the candidates present their proposals.
The final candidates debate of the 2008 presidential election season was a much anticipated showcase of America's choices for leadership for the next four years. The debate's focus was to be on domestic policy, with the recent upheaval in the financial markets to be a focal point. The level of negative ads has increased to  near crescendo as McCain's campaign unleashed new charges and the Obama campaign refuted falsehoods and returned the fire to McCain. The debate was supposed to offer a clear demonstration of McCain's superiority to Obama. Sadly, for McCain, the smear adhesive didn't stick.
Viewers were treated to a consistent presentation of proposals and ideas from Obama as he responded to  McCain's attempts to hang negatives.
Obama noted that McCain's own campaign said publicly last week that, "if we keep on talking about the economic crisis, we lose, so we need to change the subject." Such was the tone for the course of the evening. «Read the rest of this article»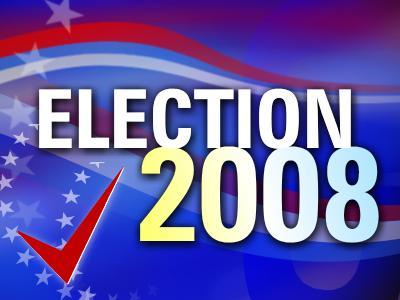 Having watched all three presidential debates (and the Palin/Biden VP debate), I just can't imagine what the GOP was thinking when they nominated John McCain, and followed that up with Alaska's Governor, Sarah Palin.
Okay, when McCain first popped on the Election 2008 radar back in that early New Hampshire primary, I was next door in Vermont, wondering with a bit of perverse pleasure how McCain managed to dislodge the likes of Romney, Giuliani, and others in a presidential nomination bid. It just got interesting, I thought. Little did I know…
I know now, though, that his nomination has been a boon to the Democratic Party, a boon magnified orders of magnitude by his choice of Palin as VP. Thank you, John for handing over so many states to the Dems. Three times in a row, I watched the debates, and watched the post debate charts fade from red to pink to yellow to light blue…you get the idea. «Read the rest of this article»
The Native Cultural Circle hosted its 11th Annual Inter-Tribal Powwow with solemn ceremony and colorful celebration. Traditional and fancy dancing, Native arts and crafts, food vendors, accomplished Native musicians and a multitude of Native dances provided two days of fellowship, camaraderie and socialization.
Clarksville was treated to two days of Native American cultural heritage displays at the Native Cultural Circle's 11th Annual Inter-Tribal Powwow. The powwow is held on the second weekend of October at the Port Royal campground just up from the Port Royal State Park. Visitors were treated to vendors displaying authentic Native arts and crafts ranging from gemstones, flutes, and leathers, to herbs, clothing and fine art. Music for the Powwow was performed by The White Horse Singers from Alabama, Faron Weeks Drumkeeper and Powwow MC; and the Southern Echo of Crossville, TN, Burt Cox, Sr. Drumkeepe. Traditional dances performed included Ladies Fancy Shawl, Ladies Jingles Dance, Men's Fancy, to name a few.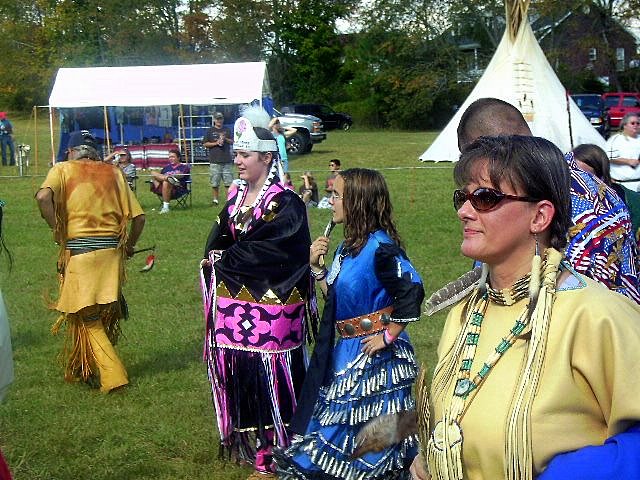 This year's Powwow Head Lady was Loretta Howard. Head Man was Michael Veal, Alternate Head Man was Christopher Cosby. They lead the opening procession during the Traditional and Inter-Tribal dances into the Dance Circle. The dancers regalia- native dress costumes, reflect traditional clothing styles. Many dancers displayed regalia that reflected considerable time and attention to detail and craftsmanship. «Read the rest of this article»
Here is some guidance to help ensure your voting experience is as positive as possible. Tennessee election regulations prohibit some types of activity and actions at the polling place. First-time voters must also confirm their registration. The Election Commission can provide more details, call 931-648-5707.
Voter registration is now closed for the November 4th Presidential and General Election. Registration rolls have seen a massive increase in registered voters. Many of these registrations are for first-time voters. Many senior citizens are included in these new registrations as well. This is a good sign of renewed citizen interest in the voting process.
First-time voters who registered by mail must provide simple identification confirmation. Any one of the following will be accepted: a current voter registration card, a current Tennessee Driver's License or a photo ID with the voter's name and signature. If the voter has NONE of the above items, he/she will still be able to vote if they have any combination of one item from each of the two separate lists below. «Read the rest of this article»