Austin Peay State University

Clarksville, TN – Coca-Cola Bottling Works of Tullahoma, Inc. recently pledged $25,000 to the Austin Peay State University Foundation to establish an endowed scholarship program benefiting APSU students.
The agreement was finalized in July 2018. Coca-Cola will present the University with a check for the endowment during the halftime program of the APSU football game at 6:00pm on September 8th at Fortera Stadium.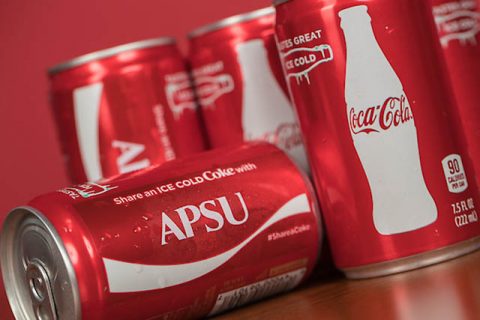 The scholarship will promote student achievement and service to the local community through its selection criteria. In accordance with University policy, the APSU Center for Service- Learning and Community Engagement will determine the scholarship recipients from a competitive group of applicants.
"We hope to use this endowment to enhance the intellectual and personal growth of the awarded students," Ken Shutnik, Coca-Cola vice president and COO, said. "Coca-Cola firmly believes that investing in our students as future leaders will result in positive changes not only in their lives, but also within the community."
In addition to the scholarship, Coca-Cola will make an annual donation of $5,000 in goods and funds to the APSU Alumni Relations Office and the University Advancement Office. The company's contributions to APSU align with the efforts of the Coca-Cola Foundation to enhance the sustainability of local communities worldwide.
"It is exciting to have Coca-Cola become involved with the University in this way," Alisa White, APSU president, said. "Their philanthropic focus on education and stewardship directly aligns with Austin Peay's goal of encouraging our students to give back to the region and to successfully work and live in a global society."
To support APSU fundraising initiatives, contact the Office of University Advancement at 931-221-7127.