Topic: F&M Bank

Clarksville, TN – You'll be dreaming of a "Plaid" Christmas this holiday season when the boys from Forever Plaid return to the Roxy Regional Theatre!
At first Frankie, Jinx, Smudge and Sparky aren't sure why they've returned to Earth for another posthumous performance, but a phone call from the heavenly Rosemary Clooney lets them know that they're needed to put a little four-part harmony into a discordant holiday.
«Read the rest of this article»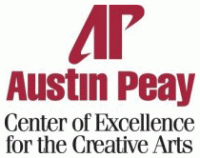 Clarksville, TN – The Acuff Circle of Excellence, a nonprofit patron society of the Austin Peay State University Center of Excellence for the Creative Arts, is seeking nominations for the coveted Ovation Awards, presented annually since 1996.
The nominees must have made significant contributions to the artistic and cultural life of the Clarksville-Montgomery County community. Anyone can submit nominations.
While the Ovation Awards will be presented at a celebration on March 2nd, 2014, at the Customs House Museum and Cultural Center, nominations are being sought now through Friday, January 17th, 2014. «Read the rest of this article»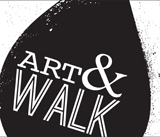 Clarksville, TN – The October Art Walk will be held October 3rd from 5:00pm to 8:00pm at the shops and galleries on Public Square, Franklin Street, and Strawberry Alley.
Produced by The Downtown Clarksville Association, First Thursday Art Walk is a free, self-guided tour spanning a 5-block radius that combines visual art, live music, engaging events and more in the heart of Downtown Clarksville. «Read the rest of this article»
Clarksville, TN – Every year, Clarksville's Riverfest Tour d'Art exhibits feature the talents from artists across the Clarksville-Montgomery County area.
There are three divisions; the Senior (Downtown Artists Co-op), the High School (Customs House Museum) and the Amateur and Professional Divisions (Smith-Trahern Mansion).
After hundreds of artists had their works of art on display at various locations in downtown Clarksville, then judged by artist Dane Carder, winners were awarded at the Tour d'Art Receptions, Friday, September 6th, 2013. «Read the rest of this article»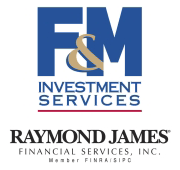 Clarksville, TN – July was certainly eventful in terms of market movements and economic news. Stocks were up for the month, with the S&P 500 posting its biggest monthly gain since January, making up for its decline in June.
All the major indices ended July in higher territory after housing prices posted their largest gain in seven years and the Commerce Department reported that advanced estimates show that gross domestic product grew more than forecast in the second quarter. «Read the rest of this article»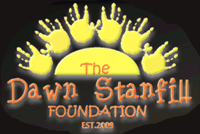 Clarksville, TN – A fantastic, Red Carpet evening promised at the 5th Annual Dancing til Dawn benefit.
Help a great cause while having a great time!  Enjoy a night of dinner, dancing and more at the 5th Annual Dancing til Dawn! Dancing til Dawn will be held from 8:00pm until midnight on Saturday, August 24th at The Franklin Room at F&M Bank.  Proceeds will benefit The Dawn Stanfill Foundation. «Read the rest of this article»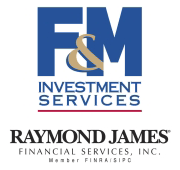 Clarksville, TN – The housing market is stronger than it's been in years. The U.S. economy grew an estimated 1.8% during the first quarter of 2013–not rip-roaring expansion, but an improvement over the previous quarter's 0.4%.
Employment isn't where it needs to be, but companies are no longer shedding jobs in record numbers and the Federal Reserve thinks the unemployment rate will fall roughly another half-percent by the end of the year. Weeks and even months have gone by without headlines about a new European debt crisis.
«Read the rest of this article»

Clarksville, TN – Montgomery County Relay for Life held the kickoff for the 2013 Relay for Life yesterday at the Hilldale Baptist Family Life Center Soccer Field. Hundreds of Cancer Survivors along with community members gathered to raise funds to help the American Cancer Society seek a cure for cancer.
Relay for life is the world's largest grassroots fundraising movement, and truly shows that one person, one idea can make a huge difference.
«Read the rest of this article»

Clarksville, TN – Joe Snyder has been named to the position of Chief Information Officer and Senior Vice President at F&M Bank.
"Joe has over 15 years of IT experience in the financial services industry. He is a skilled IT project manager providing leadership in strategic planning, IT infrastructure design, data warehousing network administration, and inventory and operations management," stated Sammy Stuard, President and CEO.
«Read the rest of this article»

Clarksville, TN – F&M Bank has announced the following promotions of four veteran mortgage employees, according to Sammy Stuard, bank CEO and president.
Denise Alexander, vice president and operation manager for F&M's mortgage department has been promoted to senior vice president of F&M Bank.
Yvonne Witzler, assistant vice president and manager of F&M's mortgage office in Clarksville has been promoted to vice president of F&M Bank.
«Read the rest of this article»