Topic: F&M Bank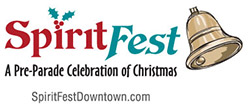 Clarksville, TN – The 3rd Annual SpiritFest, a holiday event from 2:00pm until 5:00pm on Saturday, December 2nd, 2017, will offer a bounty of free activities, including visits with Santa Claus, rides on the International Express Bus, four kids' inflatables, live music on the new Downtown Commons stage, ice skating, art and gift markets, food trucks and a live nativity with animals.
It will start three hours before Clarksville's 58th Annual Lighted Christmas Parade, which will pass by its location in Historic Downtown Clarksville.
«Read the rest of this article»
Register now for November 9th breakfast meeting
Clarksville, TN – The nMotion Strategic Plan was approved in September to be the guide to a better regional transportation future for Middle Tennesseans.
Representatives of the Regional Transportation Authority, Cumberland Region Tomorrow and the Transit Alliance of Middle Tennessee will join Clarksville Mayor Kim McMillan on Thursday, November 9th, 2017 to update residents on what the plan will mean for Clarksville and Montgomery County.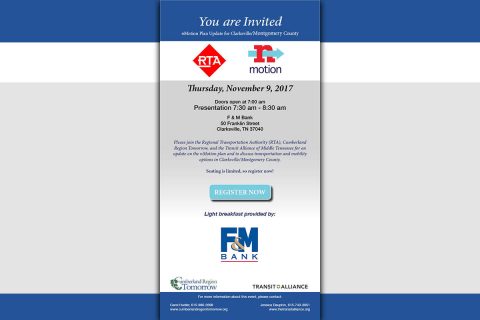 «Read the rest of this article»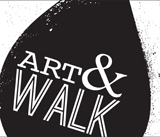 Clarksville, TN – Produced by The Downtown Clarksville Association, First Thursday Art Walk is a free, self-guided tour spanning a 5-block radius that combines visual art, live music, engaging events and more in the heart of Downtown Clarksville.
With 10+ venues, bars and businesses participating each month, the First Thursday Art Walk in Clarksville is the ultimate opportunity to savor and support local creative talent.
«Read the rest of this article»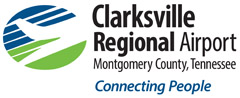 Clarksville, TN – Wags & Wings Family Fun Fest combined pet-friendly activities with aviation exhibits for a one-of-a-kind festival experience that attracted more than 2,200 people to Clarksville Regional Airport, October 14th, 2017.
Presented by the Airport, the Humane Society of Clarksville-Montgomery County and title sponsor Fortera Credit Union, organizers called the multi-faceted first year event a high-flying success.
«Read the rest of this article»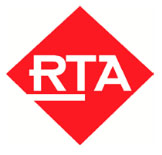 Nashville, TN – Steve Bland, C.E.O. of the Regional Transportation Authority of Middle Tennessee, will update interested Montgomery County citizens on the nMotion Strategic Plan for regional transportation and discuss transportation and mobility options for Montgomery County.
The event will take place 7:30am Thursday, November 9th, 2017 in the Franklin Room of the F&M Bank Building, 50 Franklin Street, Clarksville, TN 37040.
«Read the rest of this article»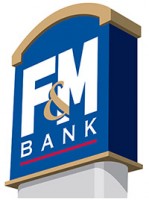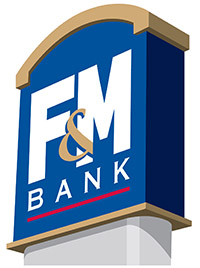 Clarksville, TN – During a 12-month period when Montgomery County's total bank deposits jumped by $175.8 million, F&M Bank remained in the top position among FDIC-insured banks with a 19.01% market share. It is the 14th consecutive year that F&M has maintained its market-leading ranking.
The fact that seven of the 11 Montgomery County banks have 10% or more of deposit market share underscores the extraordinary competitiveness within the market.
The updated market share reports – recently posted on the FDIC website – are based on federally insured deposits of banks and thrifts through June 30th, 2017.
«Read the rest of this article»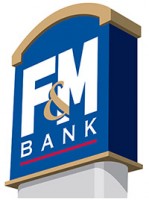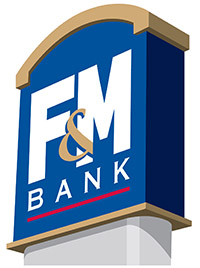 Clarksville, TN – On October 2nd, 2017, the Blood Assurance Blood Mobile and the F&M FunMobile are teaming up for a Blood Drive at F&M Bank's Main Office parking lot located at 50 Franklin Street in Downtown Clarksville. The event will go from 10:00am until 3:00pm.
Blood Assurance will be giving all donors a FREE "One Cool Donor" t-shirt and your choice of "I Bleed" football themed socks! You will also be entered to win a $250.00 gift card to Walmart!
The F&M FunMobile will be on site with FREE hot dogs, popcorn and drinks!!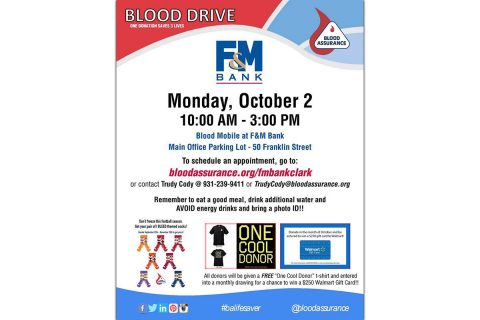 «Read the rest of this article»

Clarksville, TN – Pay no attention to that man behind the curtain!" Just click your heels together and travel over the rainbow this weekend as Clarksville's oldest professional theatre enters Season 35 of live entertainment on the corner of Franklin and First in Historic Downtown Clarksville. F&M Bank presents "The Wizard of Oz" at the Roxy Regional Theatre now through September 30th, 2017.
Annabelle Szepietowski stars as Kansas farm girl Dorothy Gale, who dreams of escaping her mundane life until one day a tornado hits her hometown and carries her away to a land at the end of the rainbow.
«Read the rest of this article»

Clarksville, TN – The Clarksville Police Department teamed up with the Clarksville Housing Authority to deliver 437 (255 Elementary, 182 High School) school supply bags loaded with back to school goodies.
Members of the Clarksville Housing Authority and Clarksville Police Department visited 232 residences in Lincoln Homes, Summit Heights, Edmondson Ferry, Caldwell Lane, and Maddox Circle to make deliveries. generously donated by several local area individuals/businesses.
«Read the rest of this article»

Clarksville, TN – The Clarksville-Montgomery County Industrial Development Board (IDB) announces that Carl Wilson has been named chairman of the board of directors for the 2017-18 year, beginning July 1st, 2017.
Wilson retired as general manager of CEMC in 2008. Since then he has worked with the USDA Rural Utilities Service providing regulatory assistance to electric cooperatives in a six-state region across the southern U.S.
«Read the rest of this article»