Topic: Vietnam Veterans
TDOT Issues Two Important Public Meeting Notices impacting Clarksville-Montgomery County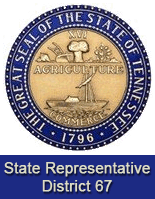 Nashville, TN – House Bill 0422 (Senate Bill 493) which would expedite issuance of certain professional licenses and temporarily extend certain licenses for active duty personnel that were deployed when their licenses came due for renewal passed unanimously in the House of Representatives on Monday, March 11th.
Tennessee State Representative Joe Pitts (D-Clarksville), sponsor of the House bill said "The legislation sets a clear process for professional license renewal when our active duty military personnel are deployed at the time of that renewal."
The House of Representatives passed the bill unanimously and the Senate will take up the bill on Monday, March 18th.
«Read the rest of this article»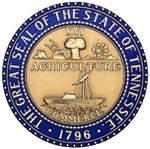 Nashville TN – Tennessee Governor Bill Haslam and First Lady Crissy Haslam joined Tennessee Department of Veterans Affairs Commissioner Many-Bears Grinder and Major General Terry "Max" Haston of the Tennessee Military Department today to recognize five veteran state employees and half a million Tennessee veterans of all ages and eras.  The Governor's Veterans Day event was held at the Tennessee Tower Plaza in downtown Nashville.
Sergeant Frank C. Bell, Jr., began his military career in the United States Army in December 1952.  He is currently a member of the administrative staff of the Division of State Audit and is recognized for his military service to our country and impressive 47-year career with the State of Tennessee. «Read the rest of this article»
The name Bud Willis isn't exactly a household word in spite of the fact that he is to accept the 2012 Distinguished Arts and Humanities Medal for Literary Arts in Memphis on November 9th. This honor was formerly bestowed on John Grisham, Eudora Welty, Shelby Foote and other luminaries in the world of literature.
Many Clarksville area residents know Bud as their stockbroker and manager at J. C. Bradford and Company from 1972 to 1982. His second book, Marble Mountain:A Vietnam Memoir, was featured in a well-attended book-signing at F & M Bank in June, 2011. Bud has been featured on Clarksville Online in "Bluestocking—A Family Story with a Tennessee Heart," "Marble Mountain: A Vietnam Memoir Is Unforgettable," Seredipity—An Afternoon with Lee and Bud Willis and Friends," and "How I met Bud Willis." «Read the rest of this article»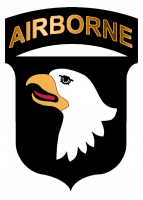 Fort Campbell, KY – Dozens of Vietnam-era, 101st Airborne Division Veterans will return to Fort Campbell May 8th-9th to commemorate the 43rd anniversary of the Battle of Hamburger Hill.
The 3rd Battalion, 187th Infantry Regiment, 3rd Brigade Combat Team, "Iron Rakkasans" will welcome the Veterans back to Fort Campbell and will host several events in their honor.
On May 8th, two generations of Rakkasan warfighters will watch a screening of the movie Hamburger Hill together on Fort Campbell followed by a private tour and capabilities demonstration for the Vietnam-era "Iron Rakkasans."
«Read the rest of this article»
Clarksville, TN – House of Heroes, Inc., a community-focused 501(c)(3) program, is coming to Clarksville on April 4th and 5th, 2012, to honor Sergeant Major (Ret.) Hubert Thomas and his wife, Mary Elizabeth.
The House of Heroes program honors military and public safety veterans and/or their spouses by repairing and improving their homes at no cost.  Since its inception in 1999, the program has repaired over 450 homes nationwide. The Thomas' house will be the program's first project in Tennessee. «Read the rest of this article»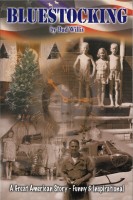 Tennesseans have a special kind of down-to-earth spirit you don't necessarily find in other parts of this country. Tennesseans aren't about being uppity by bragging about how rich their family is or who has the biggest house. They are much more concerned about how you treat your neighbors and if you're good to your own family. Tennesseans want you to tell it like it is without putting on airs.
Bud Willis is a Tennessee native whose life has taken many twists and turns. Growing up in a family of nine children, he eventually survived Viet Nam as a Huey helicopter pilot, was named Tennessee's Outstanding Young Man, and became a partner in J.C. Bradford and Company, a securities firm. His second book, Marble Mountain, is a Vietnam memoir.
When Bud sat down to write his first book, Bluestocking, he went back to his childhood and wrote the story of a Tennessee family headed by remarkable woman who mothered nine children and saw them grow to adulthood with the right values and a chance at success.
«Read the rest of this article»
As I have said in the past, it's always a solemn occasion when a nation gathers to honor its soldiers, those who lived to come home, but even more importantly those who did not. Since ceremony last year, the remains of CWO Kenneth L. Stancil from Chattanooga along 3 other MIA's who died in the same Helicopter crash were found and returned to their families.  That leaves 32 remaining missing POW/MIA's from the State of Tennessee. Each one was honored in a ceremony held at Veterans Plaza in Clarksville Tennessee  on Sunday evening.
«Read the rest of this article»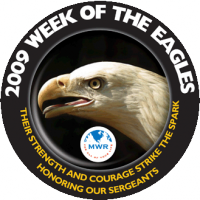 Fort Campbell, Ky – The 101st Airborne Division (Air Assault) and Fort Campbell will celebrate the Week of the Eagles Aug. 14-20.
The theme for this year's festivities is "Their Strength and Courage Strike the Spark: Honoring our Sergeants," in recognition of the Army's Year of the NCO campaign.
Soldiers will compete in various events throughout the week, which are open to the public as spectators:
Marksmanship Competition at Ranges 10, 13, and 14, Aug. 14, 10 a.m.
Toughest Air Assault Soldier Competition at the Sabalauski Air Assault School, Aug. 16, 8 a.m.
Combatives at the Personnel Processing Center (briefings begin at 8 a.m.), Aug. 17-18, 9 a.m.
Basketball at Freedom Fighters Gym, Softball at the North Sports Complex (between Kentucky and Indiana Aves. at 47th and 49th Streets), Aug. 17-19, 9 a.m.
Everyone is invited to participate in other events: «Read the rest of this article»
It's always a solemn occasion when a nation gathers to honor its soldiers, those who lived to come home, but even more importantly those who did not. There are 33 missing POW/MIA's from the State of Tennessee. Each one was honored in a ceremony on Public Square in Clarksville this Sunday evening.
The Memorial Day Candle light vigil is held by the Vietnam Veterans of America Chapter 396. This is the 20th consecutive year for the ceremony. It was first held in 1989, the same year the local chapter was chartered. The initial list contained a total of 43 names, since that time 9 comrades have found their way home, the latest in 2005.
The colors were posted as an honor guard of Montgomery Central High School JROTC Students stood a silent vigil around the war memorial on public square. Then a single chair representing all of the POW/MIA's nationwide was placed in a position of honor before the audience. The Pledge of Allegiance was recited, and a moment of silence was held. Then Rev. Elijah Oliver of delivered the invocation.
State Senator Tim Barnes was introduced and spoke a few words. «Read the rest of this article»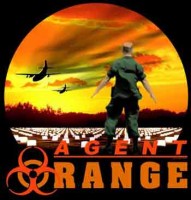 Veterans who served in Vietnam are urged to be tested for possible damage caused by the defoliant Agent Orange.
According to the Department of Veterans Affairs (VA), approximately 20 million gallons of herbicides were used in Vietnam between 1962 and 1971 to remove unwanted plant life and leaves which otherwise provided cover for enemy forces. Exposure to Agent Orange has caused 11 different diseases to develop among veterans who served in Vietnam.
It has also been concluded that exposure to Agent Orange could also affect the offspring of these veterans. Please contact the nearest VA medical center for an examination. Visit http://www2.va.gov/directory/guide/home.asp?isFlash=1 to find a center near you.