Thousands of families lined the streets of downtown Clarksville Saturday for the annual Christmas Parade, which this year was staged at sunset and coincided with Downtown for the Holidays event of shopping and entertainment.
Santa, in his brilliant red suit with white fur trim, returned in his sleigh, and paused to listen to children's wishes at Courthouse Square.
This year's theme was the Sights and Sounds of Christmas. The Parade kicked off at 5 p.m. and included a host of city officials, civic, business, cultural and spiritual organizations, school bands, color guards, Clarksville's mounted police and motorcycle units, regional fire departments and their decorated trucks, and a number of floats. The parade included several floats with Fort Campbell troops. The Roxy Theater contingent, celebrating 25 years of productions, appeared with a horse-drawn carriage and the costumed cast of the current production of Charles Dickens' Victorian Christmas play, Chimes.
Downtown including Public Square and the Franklin Street district were ablaze with lights, stores beautifully decorated for the season and open for business through 8 p.m. Along the route, vendors sold such items as fried dough, soft drinks and hot chocolate. The Downtown Artists' Co-operative was open for a reception with live music.
The talented Tuckasee Woodturners not only had a display of their work but were crafting small children's toys on site.
The Eternal Flame (Pillar of Fire, Pillar of Clouds) was ablaze against the night sky after being off again earlier in the week.
Clarksville Online offers this random selection of images from the Saturday night Parade: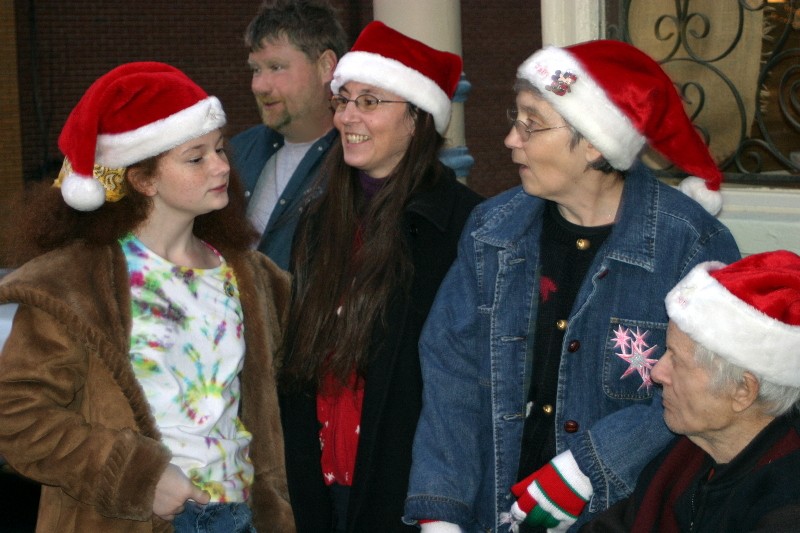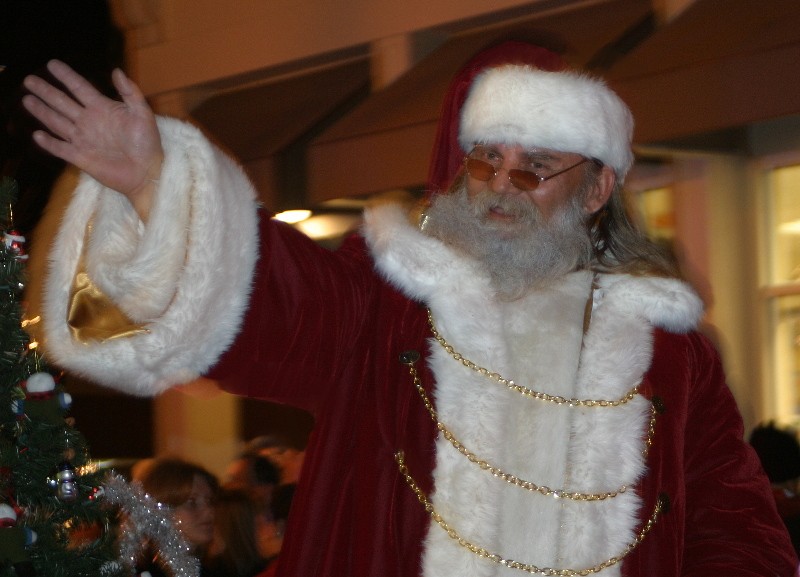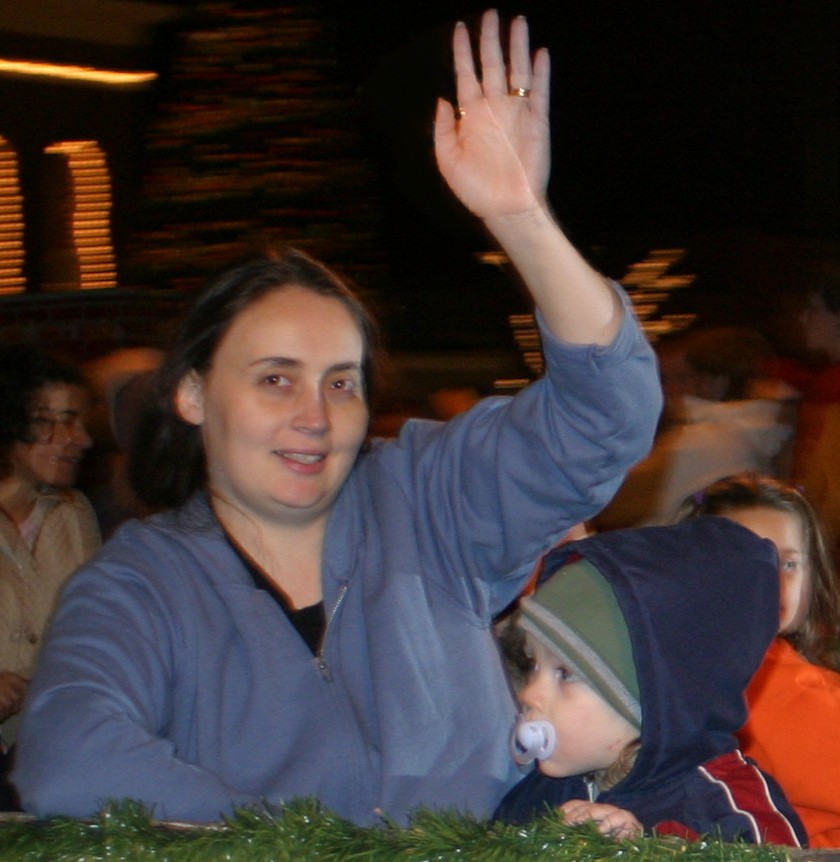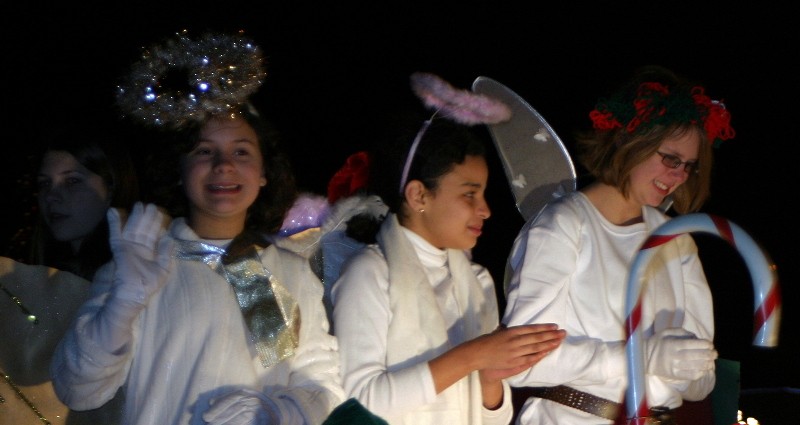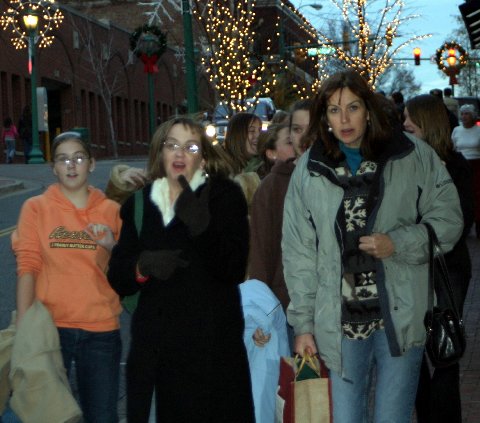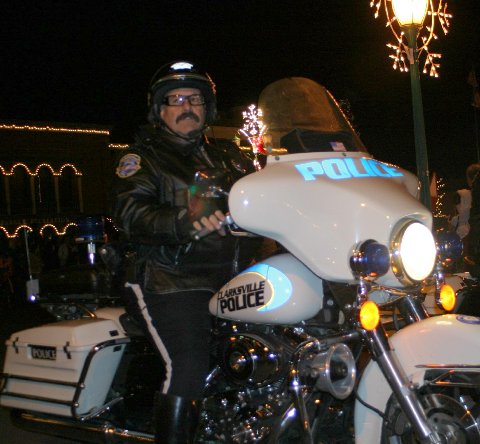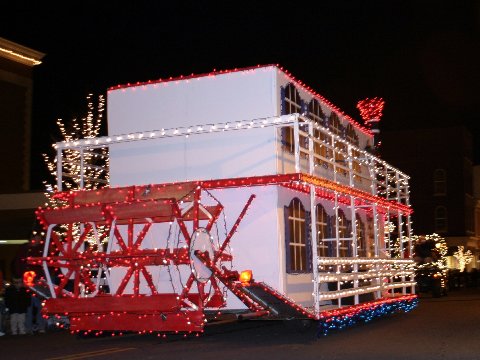 Photos by Bill Larson