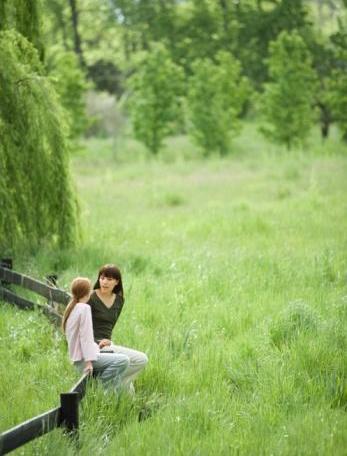 In our better moments we wish to be better listeners. Reaching such a goal, though, requires discipline, patience, understanding and practice. In such endeavors, there will also inevitably be failures, times when we review a conversation and kick ourselves for missing the opportunity to be better communicators.
One avenue to becoming a better listener is to employ a system identified in psychology as reflective listening. It continues to be popular in teaching parents an effective means of communicating with children. It is also an invaluable technique for building bridges of communication. It is indispensable in teaching relational skills in college. It is used by progressive business brokers too. Even the military appreciate reflective listening. While in the Army I taught NCOs and officers the intricacies of this skill. Yes, even in such an autocratic system there is a place for listening.
Reflective listening is a way to improve relationships at work, play and within the family. It does take persistence, dedication and creativity to reach an improved level of communication. It doesn't come easy. There are pitfalls to learning and using this skill, and there are ways around those pitfalls. As children of God, with spiritual resources we are capable of learning more fruitful way of relating to one another. With spiritual assistance we can conquer roadblocks to communication and successfully become effective listeners to our neighbors, co-workers, spouses and families.
Country Magazine, a monthly magazine that reminds me of my early years being raised by my grandparents on a farm in the Ozarks, is one I read cover to cover. Its gripping stories of country life hold moments of joy and sadness. In the story, A Bell for Killian, there is a demonstration of the principles of selective listening by grandparents.
Killian, the two-year-old grandson, came for a visit to the grandparents' ranch in Alaska. As e departed, his mother gave a donation to his grandparents to "keep him safe." As good grandparents they kept an eye on the two-year-old bundle of energy and were sensitive 24/7s for his safety on their isolated ranch of 150,000 acres of wilderness. But one sunny day, curious Killian escaped from the yard and found a way to neutralize all the safety measures (two-year olds are skilled at that).
There is a happy ending, though. The grandparents found him, and after hugs and kisses came the following words between grandpa and Killian:
"You scared us when we couldn't find you. You must stay inside the fence unless one of us is with you. You might get lost or fall into the water."
A basic guideline of reflective listening is shown by the grandfather: recognize and express your emotions. In this case, they (grandparents) were frightened and worried about Killian's escape. Being an effective listener means being in touch with our feelings.
Focusing on the feelings is key to better communication and improving listening skills.
Charles Arrabine visited his daughter's college campus on parent's weekend. When they had dinner alo0ne, this conversation took place:
Kristy: I don't want to stay here. It's too hard for me. I am afraid I'll flunk out. It would be awful to have to face my friends if I flunked out.

Charles: The work is too difficult?

Kristy: (tears in eyes) I am afraid I'll flunk out!
Charles, in this situation, missed Kristy's emotions; her feelings fell on deaf ears.
Improved communication begins with recognizing the feelings in each conversation. Recognizing and acknowledging the expression of feelings leads to a satisfactory resolution. reflective listening brings hope and releases inner strength, enabling on to solve their problem(s). Reflective listening creates bonds. It is a tool of healing.