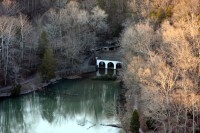 On March 29th, Friends of Dunbar Cave and other volunteers spread Christmas tree mulch to areas around the dam, parking lot and picnic tables at Dunbar Cave State Natural Area. They started this job at 9 am and were done by noon. The 39 volunteers included members of Den 11, Pack 509, Tiger Den, Pack 565, and many other lovers of the park.
The rain held off in the cool weather. The young worked with the old, all sharing pride in their hard work and accomplishment. The Friends of Dunbar Cave send out a hearty thanks to all who volunteered. «Read the rest of this article»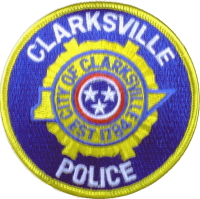 On April 10th, 2008, the District One Community Policing Officers will be hosting a Crime Prevention Seminar, which will focus on senior citizens. This event will be held at the Park Lane Church of The Nazarene, 225 Cunningham Lane, Clarksville, Tennessee and is scheduled to begin at 6:30 pm. This is a free event and everyone is invited.
For more information, you may contact Officer Brandon Cain or Officer Booker Dailey, District One Community Policing Officers, at 648-0656 ext. 1011.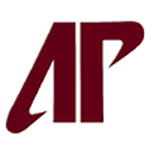 Austin Peay State University Department of Music and the Center of Excellence for the Creative Arts will host a performance featuring the APSU Jazz Combo Reunion Band.
The performance, which is part of the 47th Annual Mid-South Jazz Festival, will begin at 7:30 p.m., Thursday, April 3 in the Music/Mass Communication Building Concert Hall. The event is free and open to the public.
The Jazz Combo includes Bo Clayton, trumpet, Andy Robinson, saxophone, Trevor Reddick, bass, Rick Ball, drums and David Steinquest, professor of music at APSU, on vibraphone. «Read the rest of this article»
The First Friday Film night will present a viewing of Century of Self this Friday at the Unitarian Universalist Fellowship of Clarksville's meeting hall. Century of Self is a four part documentary by BBC producer Adam Curtis that investigates the role of public relations in influencing public opinion. It shows how the ideas of Sigmund Freud on the unconscious were used by his nephew, Edward Bernays, to develop the field of public relations and how public relations is used by corporations and by governments to manipulate and control the masses.
The first two parts of the documentary will be shown this Friday and will be about 2 hours long. The final two parts of Century of Self will be presented next month. The showing will start promptly at 7:00 PM Friday. The UUFC meeting hall is located on Madison Street, 1.9 miles past the bypass headed toward Nashville, on the left side of the street.  The address is 3053 Highway 41A South (Madison becomes 41A South)  Call 920-5390 with questions.  Bring snacks and drinks to share if you wish.  Free and open to the public.