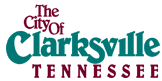 The City of Clarksville is accepting applications for the Mayor's Youth Council for the 2008-2009 school year. The Mayor's Youth Council is a group of young people working toward the common purpose of developing their individual leadership skills to strengthen their community through volunteer service and increased communication with elected officials.
Youth develop and lead initiatives with the support of adult mentors. The Mayor's Youth Council is more than just a service club because members also train and involve their peers in service leadership. They also provide valuable insight on issues affecting youth and the community. The Council is design to raise youth related issues with elected officials, meet with city officials and learn what they do, provide training for peers, practice public speaking and problem solving, recruit volunteers for service projects and participate in youth forums.
Clarksville's Mayor's Youth Council is made up of 15-25 high school students who are between 14-19 years of age, They meet at least monthly and serve a one academic year term. Organization activities are coordinated through the City of Clarksville Mayor's Office. Prospective members apply in spring and members are confirmed by the end of the academic year. Term coincides with Clarksville-Montgomery County School System's academic year.
Prospective members must complete an application and submit an essay for consideration. Applications are available online at www.clarksvillemyc.com and at local high school administrative and guidance offices. The deadline to apply is May 13, 2008. For questions about the Mayor's Youth Council please call 648-6124.