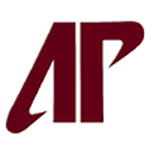 APSU and the Center of Excellence for the Creative Arts' Visiting Writers Series hosted a reading and lecture, Great Efforts,  by award-winning author Joanne Greenberg at the Morgan University Center Wednesday. The reading was followed up by a book signing and reception.
The reading focused on a book character castigating its own author after it was removed from one of her manuscripts. The reading was poignant and often very funny. Greenberg kept the audience interested and engaged, and answered questions on a variety of topics.
Notables in attendance included APSU president Tim Hall, Professor Barry Kitterman, Professor Jill Eichhorn, and Susan Wallace.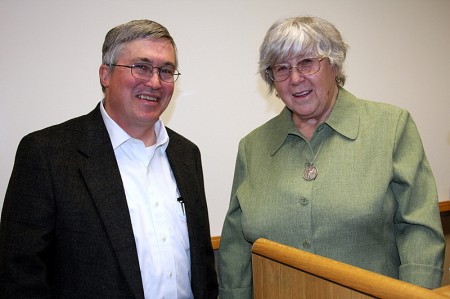 University president Tim Hall with Author Joanne Greenberg.