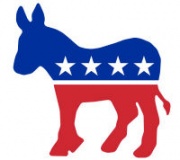 At the Montgomery County Democratic Party Meet and Greet APSU on May 15 at Union Hall, College Democrats President Adam Haynes announced the organization membership's" overwhelming" support for Tim Barnes for State Senate.
"There comes a time that when you have to choose who you want standing beside you and we stand beside Tim Barnes" said Haynes, "Tim, you have our full faith and support."
Haynes said this was "a difficult decision"; initially the APSU College Democrats said that they would not be making any endorsements in partisan primary races. However it became clear that the active membership of the organization supported Barnes because of his stances on the issues and his eagerness to do the work of and to be the representative of the citizens of the 22nd Senatorial district, Haynes stated.
The actions of Sen.Rosalind Kurita also played a pivotal role in the decisions of the members, Haynes indicated.
"Since her vote for Ron Ramsey that cost the Democratic Party the leadership, we feel that she no longer shares the values and philosophies of her constituency." — Adam Haynes
The decision of the APSU College Democrats was done without the knowledge of the faculty advisor, Dr. Linda Barnes.