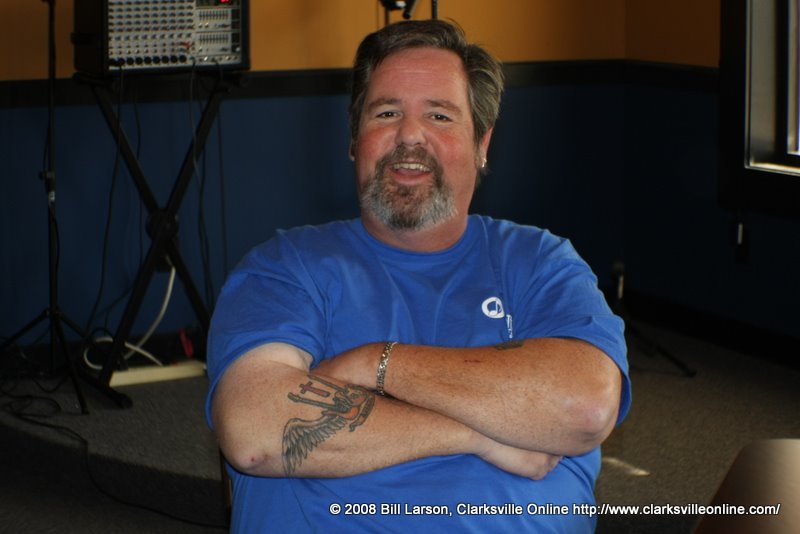 Mike Goldman's Blue Note Coffee, Bagel and Sandwich Company, which opens December 8 in the Sango area of Clarksville, will strike a new and different chord with a creative menu of gourmet sandwiches, bagels, great coffee, WiFi and live blues music.
Located at 3371 Highway 41A South (Madison Street in Sango), the Blue Note is in part Goldman's way to "get a good bagel" by making his own, baked on the premises and served up with assorted cream cheeses or butter. That's just the beginning. Expresso and assorted hot and iced coffee-based beverages include  Caramel Attack (a blend of caramel flavor drizzled over whipped creme, foaming milk and Expresso), Snapping Turtle (steamed milk, caramel, dark cocoa, whipped creme and chopped peanuts), Berry Patch (white cocoa, Expresso and raspberry flavor)…and of course, there's regular coffee and expresso "straight up."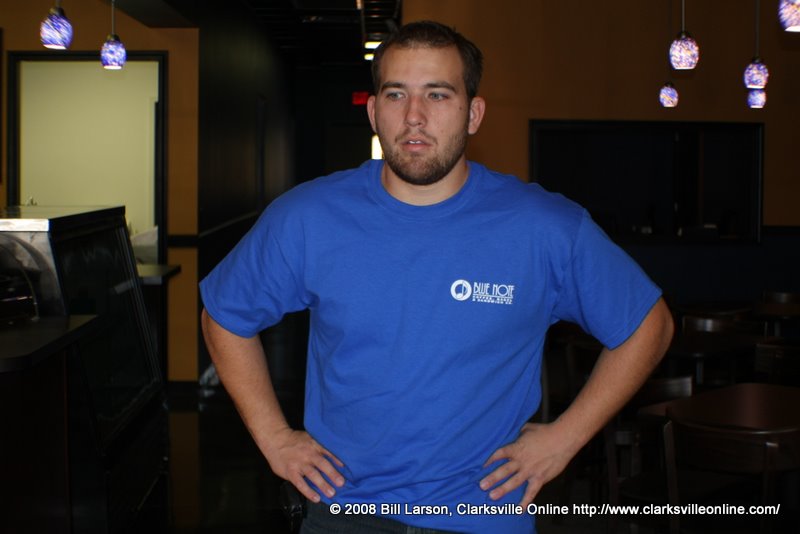 It only gets better. Sandwiches are served on artisan breads, served fresh and chilled, warm and toasted, or pressed Panini style. Goldman and his chef, J.C. Gardner, have created some signature sandwiches, including a garlic chicken wrap with juicy chicken and gouda cheese wrapped in a spinach wrap with all the trimmings.
When asked about the motivation to shift gears in midlife, Goldman, an elder with Extreme Christian Fellowship who worked as a Defense Contractor for 25 years, said he saw his job slipping away and, despite several lucrative job offers, decided to shift gears entirely, combining a love of good food with a passion for the blues.
A man of faith, he says candidly that the idea for a cafe had been floating around in his head for some time, but that ultimately "God" led him to this new project. He loves food, and proudly admits that when his health went out of control, he had gastric bypass surgery and has pared well over 100 pounds in the past year. It's a blessing, with a tinge of regret that while his health has substantially improved, he can't indulge in his own food the way he used to.
The flip side of the Blue Note is just that: the Blues. When you walk in the door, the first thing you see as a small stage angled into a corner, mic ready and waiting for some steamy, soulful sounds. Mike himself is a performer, and will grace the stage on opening night (Dec. 8).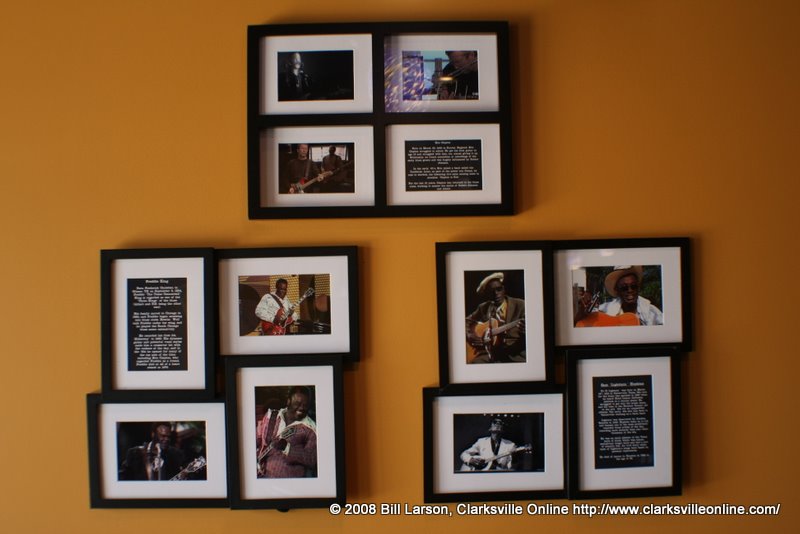 The walls are adorned with stylish framed photos of jazz and blues greats — both photos and mini biographies about artist and music. Albert King. Stevie Ray Vaughn. John Lee Harper. B.B. King. Sonny Boy Williams. John Fogerty (not really jazz, Goldman says, but "he made me want to play music.") Ask Goldman a question about the blues and he'll probably have the answer.
Goldman notes the blues music is "distinctly American" and reflects the human experience. At the Blue Note, this music is delivered at low volume rather than "drowning out" conversation.
Squared tables for two or four are individually lit with pendulum lights in a swirl of blue and white glass. Square tables, Mike said, allow his customers to come in larger groups and simply "push them together."
Taking the plunge into business is a calculated risk and took a lot of planning and patience.
"I wanted a place where you have good music and good conversation, and not have one drown out the other," Goldman said. To that end, in addition to the standard tables, he is arranging a comfortable corner at the back of the room with couches and coffee table, "conversation pits"  for those so inclined.
The business of the Blue Note is also his retirement plan; he "wanted out of the rat race." He and his wife, Lori Goldman, who works at APSU,  cashed in their 401Ks to fund their dream. Goldman also hopes the shop will generate enough income to allow him to expand his first and biggest commitment: his ministry. "The Holy Spirit is here to help me along." His agenda includes standard music nights, a blues open mic night, "jam sessions" for musicians to network and make music, and a monthly "praise and worship" night.
"I wanted a place where people could be comfortable just "hanging out, listening to good music, eating good food."
The Blue Note Coffee, Bagel and Sandwich Company will be open  Monday-Saturday from 6 a.m. to 10 p.m., catching the breakfast crowds for bagels (which are served all day), the lunch crowd for exceptional sandwiches and salads (which are served all day) and the evening crowd who wants it all with music. The music starts at 7 p.m. The Blue Note is closed Sundays.
For more information about the Blue Note, call 931-358-0001.