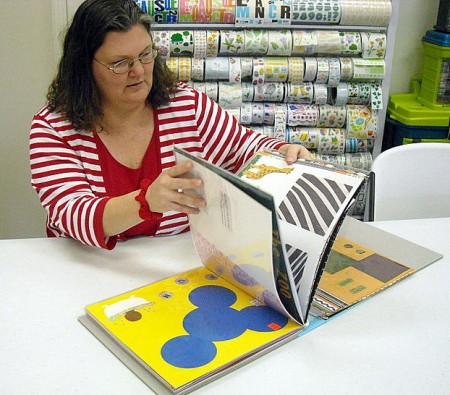 Imagination. That's the only limit to what you can create at Scrapper's Delight Etc., a year-old locally owned Clarksville business that just reopened in a new Fort Campbell Boulevard location in time for the holidays.
When owner Connie Parkerson wanted an investment, she turned to the booming business of memories and to store manager, Carol Miller, whose passion for the craft of making memory books was the perfect match.  Miller's son, Jonathan, also works at the store, handling a myriad of tasks including an increasingly popular online scrap-booking network.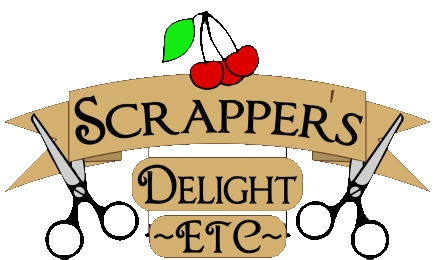 "Scrappers" are the millions of men, women and children captivated by this craft.
"People scrapbook for all kinds of reasons and use all kinds of forms," Miller explains. "Hobbies. Memories. Making gifts.  Some people don't use pictures. instead, they use recipes, or work on tins or boxes."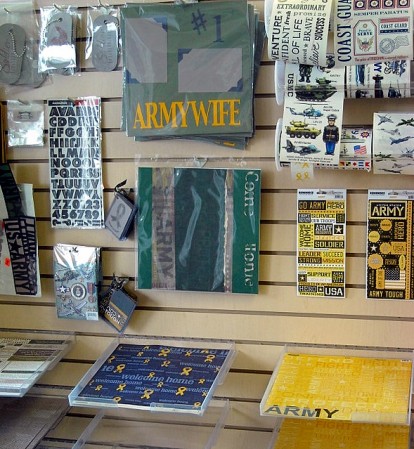 Scrap-booking is about history, about documenting lives or events, something that has particular significance given the store's location just down the road from Fort Campbell.
"For some members of the military who are overseas, scrap-booking is how they see their children grow up, she explained. "The birthdays, the first steps, a summer swim, a Christmas party … the photos in the scrapbook tell the story."
Scrapper's Delight Etc. is a little shop with a lot of colorful inspiration. The long narrow high-ceiling'd space is painted light and bright, filling the room with light. Upon entering, you are almost overwhelmed with colors, with papers, Mrs. Grossman's stickers (25 cents to $3.00), paint, ribbons, flowers, sparkles, ink, and of course the tools of the scrapper's trade: scissors that cut odd shapes, jagged rulers that tear papers in creative ways, cutting machines, glues, adhesives … an endless list. A bonus is that normally higher priced scrap-booking tools can be bought in a less expensive model here and "work just as good."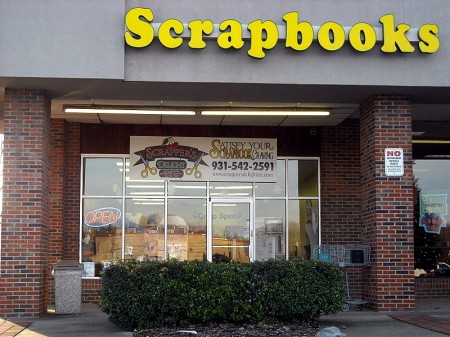 The standard albums are 12 X 12 inches, but can be made to any size, 6 X 6 or rectangular or other odd shapes, with an assortment of bindings including spirals, loose leaf and more traditional scrapbook bindings.
A self-proclaimed "scrap-a-holic," Miller explained that scrapbook devotees gather for "crop" sessions, loosely structured assemblies around large tables, each "scrapper" bringing in their own supplies, or buying what they need in the shop. "Crop" parties can last for hours, and the nominal fee charged for such sessions includes refreshments.
"It's a billion dollar industry that has also found a new niche online," Jonathan Miller explained. The Anaheim (CA) and Chicago (IL) scrap-booking trade shows are literally making hundreds of millions of dollars in annual sales and services. Through websites, scrappers across the country, and worldwide, can find local supplies and "crop" groups, or seek out the items they can't find locally.
Larger retailers like Wal-Mart and Hobby Lobby are moving into this niche market, but have yet to compete with the personalized touch of small shops and gatherings such as the Scrapper's Delight community, which also offers theme's crop parties.  Trace Creek crop in Kentucky, for example, saw some 250 women under one roof, scrap-booking, with a waiting list of 280 more.  When you look at the crop's popping up nationwide, that's big business.
"Scrapbook Diva" Deborah Allen, completed with a Santa's cap,  arrived at Scrapbook Delight with a shopping cart laden with her own supplies, a wide collection that quickly consumed to top of an eight-foot table.
"I'm working on pictures of my husband and friends," she said.  She's a member of what the Miller's refer to as their "Scrapbook Posse," the regulars who are addicted to this craft.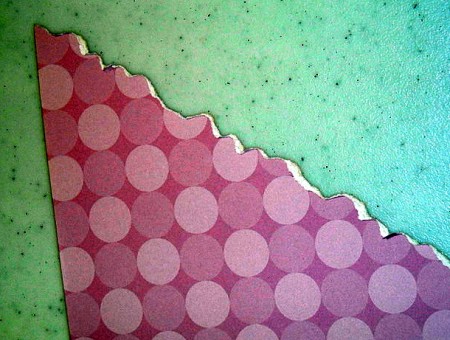 As one moves about the shop, there's a display of baby-related items in the traditional pink and blue, Army symbols and colors, Halloween, Thanksgiving, Christmas, Hello Kitty products, colored papers, stamps, inks, tools,  all acid-free or treated to be acid free and thus safe for archiving one's memorabilia.  All in bright and brilliant colors. As always our Cricut Expression and collection of cartridges are available for use during our crops and store hours but due to the price of mats and blades, a charge may be applied.
Scrapper's Delight Etc. is located at 1596A Fort Campbell Boulevard (next to Food Lion). The shop is open Monday through Saturday from 10 a.m. to 7 p.m., and Sundays from 1-5 p.m.
Today, December 20, the store is offering a special sale with discounts determined by the percentage listed on a ticket customers can pull from a bowl. Whatever percent is on the ticket is what a shopper can save on that day's purchases. The shop also creates custom gift baskets for the "scrapper' in your family.
For more information on Scrapper's Delight Etc., their products and programs, call 931-542-2591.
Photos by Kelly Anne LaPlante