Bill would punish anyone who falsely wears a service medal or an imitation of one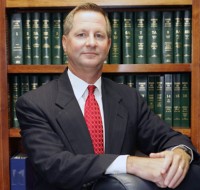 (Nashville) – This week the Senate passed legislation, sponsored by Senator Lowe Finney (D-Jackson) and co-sponsored by Senator Tim Barnes (D-Clarksville), that would make it punishable by law to falsely portray oneself as a military honoree by wearing or displaying a service medal.
"The men and women who are awarded these medals have laid their lives on the line in service of our country," Sen. Barnes said. "It dishonors their legacy for an impostor to wear them, and it should be punished."
The bill makes it a Class A misdemeanor for anyone to present themselves falsely as having received a Congressional Medal of Honor, Distinguished Service Cross, Navy Cross, Air Force Cross, Silver Star or Purple Heart. It would be a Class B misdemeanor in the case of any other officially awarded medal.
The House is currently considering the legislation, which, if passed, will then go to the governor to be signed into law.
About Senator Tim Barnes
Sen. Barnes represents the 22nd Senate District which consists of Cheatham, Houston, and Montgomery Counties. You can contact his office at or 1-800-449-8366, extension 1-2374. You can send mail to him at 305 War Memorial Building, Nashville, TN 37243-0222.