Bryn's Daren Elementary School site of "The New Providence of Tomorrow" Community Meeting scheduled for May 5th, 6 to 8:30 P.M.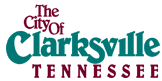 A community gathering of vested stakeholders and concerns parties of the New Providence Community are urged to attend a new visions community planning meeting on May 5th. This will be an all-inclusive approach to renewing the community from within.
The Clarksville Office of Housing and Community Development wants to encourage all the residents and business owners in New Providence to come out and join us as we create a neighborhood plan that will build on New Providence 's assets. It starts with a "can do" attitude and local roots networks, faith groups and community groups working together side-by-side. With that kind of support we can transform and bring positive change to the residents and our community.
Won't you join us? Bring a Sunday school class, your friends and family, church youth group and neighbors. We look forward to meeting you and sharing this opportunity with you. Sponsored by the City of Clarksville Office of Housing and Community Development.
For more information: Contact-
Rita Arancibia, Director
Office of Housing & Community Development
City of Clarksville
One Public Square, Suite 201
Clarksville, TN 37040
931-648-6133