Tennessee in Motion is a monthly column by Tennessee Department of Transportation Commissioner Gerald Nicely
SmartFIX40 Races toward an Early Finish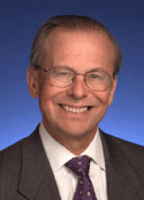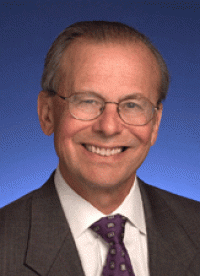 Admittedly, it was a radical idea – shut down a major interstate through the heart of a city for 14 months. Other states had done total interstate closures, but none for this duration. In just a few days, we will reopen a safer, more modern and totally redesigned Interstate 40 in downtown Knoxville. SmartFIX40 is racing to an early finish.
Before we talk about the finish, let's go back to the beginning. SmartFIX is an accelerated construction process. It involves closing a roadway to allow around-the-clock work, uninterrupted by traffic, and can dramatically reduce the time it takes to complete a project. Using the SmartFIX concept saved Knoxville drivers 2 ½-3 years of construction traffic tie-ups. As proof, the new stretch of I-40 will open 18 days ahead of schedule.
Before undertaking this innovative approach, many parties had to be on board. Obviously, state and local leadership had to buy in. Governor Phil Bredesen and Mayors Bill Haslam and Mike Ragsdale were able to see the benefit of using the SmartFIX concept to rebuild I-40 and James White Parkway in Knoxville.
We are very grateful for the cooperation of Knoxville residents and business owners. From the neighborhood groups who worked with us from the beginning to local drivers who found new ways around town, Knoxvillians helped make SmartFIX40 a success. I know the closure has been an inconvenience, but I believe most people will appreciate the new and improved roadway and the time saved.
On June 12, the first cars will roll across the new I-40, which includes six lanes, four auxiliary lanes, three new noise walls, nine new bridges, and improvements to twelve side streets. Work to rebuild the one-mile stretch of I-40 began on May 1, 2008 and took more than 3.5 million pounds of bridge reinforcing steel, 17,000 cubic yards of bridge concrete, 345,000 yards of material (earth and rock), and 143,799 tons of asphalt.
We have planned a number of activities for Knoxville residents to welcome back the main thoroughfare. On Thursday, June 11, the Knoxville Track Club will hold a once-in-a-lifetime run and walk event, the Fast 40 Dash. People will be able to run or walk the newly completed section of interstate and see the work close up in a way it will never be seen again. Then on Friday, June 12, we will stop the clock and open I-40 to traffic. We encourage Knoxville residents to be some of the first in line to drive the new stretch of interstate by arriving at the parking lot of the Timothy Street Baptist Church on Knoxville Zoo Drive by 1:30 p.m. ET on June 12. When the time comes to open up the roadway, law enforcement officers will lead a line of cars down to the new I-40 and a new beginning for transportation in the city.
So get ready. On June 12, Knoxville gets its I-40 back.