More than One Million Served during First Decade of Service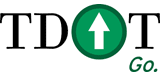 NASHVILLE – From flat tires and empty fuel gauges to major interstate incidents, TDOT's HELP program is celebrating ten years of service in Tennessee's urban areas.  HELP trucks began rolling in Nashville and Knoxville in the summer of 1999.  Service began in Memphis and Chattanooga in the summer of 2000.  Since the program launched, TDOT's HELP drivers have responded to more than a million calls for various types of assistance, including one driver who helped deliver a baby.
"TDOT's HELP trucks have become a fixture in our urban areas and motorists in distress have come to depend on them," said TDOT Commissioner Gerald Nicely. "Our operators are also key partners with police and emergency management agencies during serious incidents, all in an effort to clear our highways as quickly as possible and keep traffic moving."
Each minute that a lane is blocked can translate into five minutes of delays for motorists.  These delays can be dangerous for drivers and can lead to chain reaction accidents that further tie up Tennessee interstates.  TDOT's HELP program works to reduce traffic congestion, improve safety and assist motorists who may be stranded on roadways.  More than fifty trucks are in service each day around the state in an effort to mitigate congestion caused by roadway incidents.
"Our drivers care deeply about their job and the service they provide," added HELP truck program supervisor and Director of Incident Management Frank Horne. "They often work long hours during major incidents, and face incredible risks each and every day. The gratitude shown by motorists gives them a sense of enormous pride in what they do."
TDOT HELP drivers receive extensive traffic control and emergency response training.  Each truck is equipped with traffic control devices, first aid supplies, and defibrillators.  Drivers also participate in more extensive training for natural disasters and specialized vehicle recovery techniques.
For more information about the HELP program, please visit http://www.tdot.state.tn.us/incident/help/.