The AFS volunteers in our area are looking for great families of all kinds who are interested in hosting a high school exchange student in the short term (6-8 weeks) or for the academic year. AFS is a worldwide nonprofit organization that has been leading international high school exchange for more than 60 years with the mission of helping to build a more just and peaceful world. Most families who host with AFS have no idea how much this experience will change their lives!
International high school students come with their own medical insurance and spending money and are placed in local high schools and supported in their experience by AFS Volunteers. Students and their host families are also assigned a volunteer AFS Liaison to help everyone get the most from their hosting experience together. Host families are asked to provide a bed, meals and a supportive environment for their hosted son or daughter. Families who are interested are asked to please contact Barbara Wills at or 931-378-7258 Lee Gerstein at or 1-800-876-2377, ext 217.
AFS Exchange Students are from different countries. In our area, we have students coming from Thailand, Germany, India, Italy, Sweden, Norway and other countries.
To learn more, please contact AFS today!
Here are some of the many AFS exchange students.
Lisana from Indonesia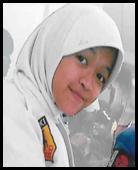 Lisana, who is called Lia by her friends and family, is described as cheerful, energetic and active. Lia likes to laugh, loves chocolate and cats, and enjoys reading comics and novels. She often listens to music, watches movies and goes swimming. Lia takes part in many clubs at her school, such as the karate club, the club for environmental concerns and the Japanese club. Lia does not eat pork.
King from Hong Kong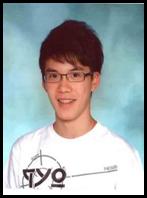 Student has been swimming since the age of 4 and trains every week; King loves table tennis and practices after school; he also enjoys basketball, cycling, skiing, and reading. King used to be a boy scout but stopped to concentrate on school. The school he attends is very prestigious & one of the most competitive in the area.
Stefan from Brazil

Stefan is funny and lively. He is very close to his family and enjoys spending time with them. Stefan likes to exercise and end loves to eat good food! He enjoys watching movies and listening to music. Stefan loves animals. He is very excited about coming to the States and about getting to know the American culture.
Celia from Belgium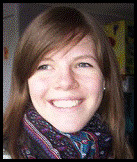 Celia is energetic, cheerful and likes being active. She has been taking ballet lessons twice a week since she was 7 years old. Celia has violin lessons once a week and plays in an orchestra. She enjoys running and swimming, and once a week, she goes to a scouts group. Celia loves to read and would like to go to university.
Jana from Czech Republic
Jana is very musical and loves to play the flute. She also likes to stay very active by participating in a variety of activities. She loves aerobics, acting and drama, walking her dogs, snowboarding, swimming, and traveling. Her friends and family describe her as very friendly and that she has a great sense of humor.
Gudridur from Iceland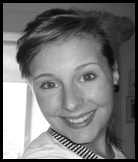 Gudridur is described as open-minded and honest. She enjoys doing Jazz ballet twice a week and ballet once a week. Gudridur plays the piano and is a member of her school choir. She has a close relationship with her parents and her older siblings, and loves to cook and bake. Gudridur would like to study design and fashion.
Anette from Norway

Anette is the middle child of five and loves to have siblings to look up to, as well as younger siblings to be a big sister for. She practices soccer 2-3 times a week and plays in matches every other week. Anette will read anything she can including books, magazines, and newspapers. She also spends time trying to teach herself how to play the piano and the guitar. Anette has plans for sewing designed T-shirts, but has yet to have the time to complete them. Anette is excited to get to know the daily life and culture of her host family.
Jakkapat from Thailand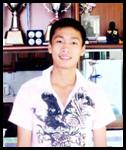 Jakkapat has a great knack for making the people around him feel comfortable. He loves playing soccer and being outside, running around. Jakkapat also enjoys playing on the computer weekly and journaling a couple times a month. He always helps around the house and is interested in musical instruments, although he cannot play any particularly well. Jakkapat would like to become an engineer in the future and is looking forward to the new experiences that a year abroad will provide.
Jakob from Germany
Jakob is helpful and reliable. He has two older siblings who no longer live at home, and one younger sister. He enjoys rowing and has been in rowing club for 6 years. Jakob also enjoys long-distance running, and sometimes participates in community runs. In his leisure time, Jakob likes spending time with his friends. They often go on bike rides or play beach volleyball. Jakob is interested in economics and would one day like to become an economic engineer.
David from Germany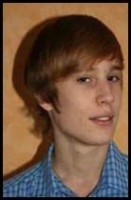 David's passion is playing the guitar; he takes weekly lessons. He is also part of a traditional German shooting club called "Schützenverein." David enjoys tack and field, especially sprinting and long-jumping. He is interested in trying new sports during his year abroad. David is a very positive and friendly person. His family is important to him, and he considers his older brother one of his best friends. David is close to parents as well as his cousins. Studying is important to David, and he would like to incorporate his knowledge of languages in his future career.
Afzal from India
Afzal is a hardworking student. He has decided to focus on Math and Physics in high school, and he plans on becoming an aeronautical engineer. Afzal is close to his family and often helps his younger siblings with homework. Afzal enjoys playing sports; his favorites are cricket and soccer. He loves drawing and painting. When he has the chance he participates in debates, quizzes, and craft competitions. Afzal also likes computer games and reading. He is very happy to have the opportunity to study abroad.
Emelie from Sweden
Emelie is open-minded and sociable. She enjoys playing golf and dancing, and participates in a school theater class. Emelie likes spending time with her family, and often plays golf together with her parents, her brother and her grandparents. Emelie loves little children and dogs, and enjoys taking care of her family's cocker spaniel. She is not sure yet about her plans for the future, but she can imagine becoming an architect or working with children.
Maria from Norway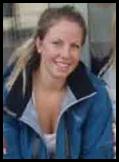 Maria is a dancer at heart. She has been dancing since the third grade and practices for a few hours every day after school. Maria loves a variety of sports, including soccer, handball, mountain climbing, and swimming. During the summer she likes to go sailing with her father and during the winter she loves to spend time on the slopes skiing and snowboarding. She also likes to read when she is not participating in sports. Maria hopes her time in the U.S. helps her become a better person with a wider perspective of life.
Samantha from Italy
Samantha's friends and family describe her as sunny, talkative, confident, and a great friend. She loves to travel to exotic places and really enjoys swimming, scuba diving, and skiing. In her free time she also loves to sing, listen to music, and read. She is very close with her family and very excited to spend a year in the US.
Bakhtiyar from Kazakhstan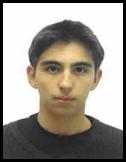 Bakhtiyar attends a school for gifted children and enjoys the challenges that it presents. He has met great friends through the school and together, they enjoy skating, going to the cinema, and going to the pizzeria. Bakhtiyar also practices Judo and Karate to keep his health in top form. He is the leader of his school's debate team and participates in regional competitions. In the future, Bakhtiyar wants to an engineer of atom physics, but first is looking forward to the expanded outlook a year abroad can provide.
Konrad from Germany
Konrad is a very active individual who spends much of his free time outside. He goes climbing and plays tennis at least once a week. Konrad is also interested in mountain biking, skiing, and snowboarding, where he enjoys trying new acrobatic tricks. Music is also important to him, as he has played the drums for the past three years and plays in a band with his two friends. Konrad also takes dance lessons with his friends and enjoys reading fantasy books like "Lord of the Rings." Konrad is looking forward to getting to know his host family and grow from his experience abroad.
Tchoy from Holland
Tchoy, who everyone calls 'Daisy', is described as shy, but able to make friends very quickly. She helps her parents with the family's Chinese restaurant and her two younger brothers. Daisy loves to listen to music, swim, play on the computer, and watch television. She also likes to bowl and to travel when the opportunity arises. Daisy is not sure what she wants to do in the future, but is hoping that her time in the U.S. helps her shape an idea.
Judith from Austria
Friends and family describe Judith as sporty and artistically talented. She participates regularly in artistic gymnastics and enjoys drawing whenever she gets a chance. Judith is also interested in reading, listening to music, movies, and foreign countries, languages and cultures. It is very important to her that people see her as a trustworthy and reliable individual. Judith is excited to get far from her comfort zone in Vienna and to experience a growth that only a year abroad can provide.
Francesco from Italy
Playing basketball is one of Francesco's favorite activities and he plays about four times a week. He is the captain of a regional team who travels to compete in tournaments. Francesco also enjoys listening to music and going to concerts with his friends. He and his friends also go to the movies, watch soccer matches, or go out to eat on the weekends. Francesco is looking forward to making new friends and learning a new culture through this year abroad program.
Kantapon from Thailand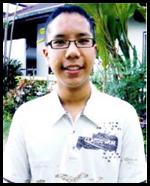 Kantapon considers singing his most important and fulfilling hobby. He is very happy when singing and finds it very relaxing. This is why Kantapon sings on daily basis. He enjoys playing the piano and the Salor, an instrument native to the northern region of Thailand. When not participating in musical activities, he likes to read, swim, take photographs, use the computer and play tennis, badminton, and volleyball. Kantapon would like to become a doctor in the future and possibly open his own computer store.
Nayib from Costa Rica
Nayib's family is very united and they care a great deal for one another, a reality that has helped him throughout his life. He is a member of the local church's youth group where he spends time with his friends working with the community. Nayib loves to ride his bicycle and also play basketball and soccer. On the creative side, he likes to play the guitar, assemble model cars, draw, visit museums and mix music on his computer. After spending a year in the U.S. learning the culture and language, Nayib would like to attend a university to become a plastic surgeon.
Call today
Some of the above students may have been placed already, but many others are still looking for caring host families. Call today!