The Customs House Museum and Cultural Center is organizing its third biennial juried show of visual arts and crafts. Artists age 18 and older who reside in Tennessee are invited to enter the exhibit. Entries in visual art (painting, pastel, mixed media, drawing, and photography) or craft (wood, glass, fiber, ceramic, and metal) must be submitted on a CD. Work must have been created within the past two years. Work done in a class or workshop is not eligible.
The exhibit will open on January 16, 2010 with an awards reception. The show, held in the Museum's Crouch Gallery, will run through April 2.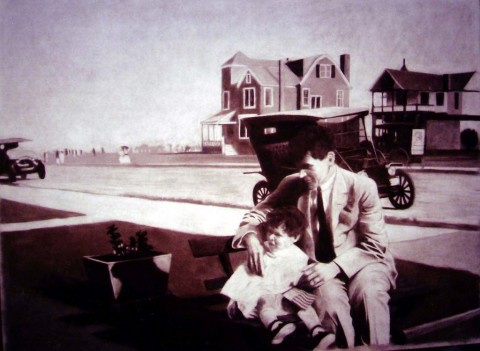 The opening reception, sponsored by AT&T Yellow Pages, is from 6 to 8 pm. Community activities including family programs and lectures will be organized in conjunction with the exhibit. This exhibit is one of the few times in which both visual and craft artists have the opportunity to show under the same roof. Terri Jordan, Community Relations Director at the Customs House says,"This exhibit showcases some of the best that Tennessee has to offer in the arts. In the past, we have had colorful batik wall hangings, wood-turned bowls, and jewelry displayed around vivid paintings. It truly makes for a beautiful exhibit."
The deadline for entries is November 14th. The prospectus can be downloaded from the Museum's website at www.customshousemuseum.org and is available in the Museum lobby.
About the Customs House Museum

The Customs House Museum is located at 200 South Second Street in historic downtown Clarksville. Museum hours are 10 am to 5 pm Tuesday through Saturday and 1 pm to 5 pm on Sundays.
The price for admission is $5 for adults, $4 for Senior citizens, $2 for college students, $1 for children ages 6 – 18, and free for children under age 6.