Clarksville's commuters should be aware of potential traffic issues. Traffic Will Be Detoured Around Work Zone Until New Bridge Constructed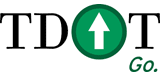 NASHVILLE – Work will begin this week on a $2 million project to replace a bridge on Chestnut Street in Nashville.  Contractors will close a portion of Chestnut Street beginning Wednesday, August 5.  Traffic will be detoured around the work zone throughout the project.  The bridge is located near the Hagan/Chestnut Street intersection and crosses over the CSX Railroad.
"This bridge is nearly 80 years old and is clearly in need of replacement," said TDOT Commissioner Gerald Nicely. "Replacing this aging bridge will create a safer roadway and because we are utilizing Recovery Act funds for the project, will save the City of Nashville nearly $400,000 in matching funds normally required on projects like this one."
The Chestnut Street Bridge was constructed in 1930 and is classified as being in "Poor" condition.  The bridge has been placed on the state's list of structurally deficient bridges. Among the deficiencies cited in the bridge's latest inspection are widespread areas of concrete deterioration with concrete spalls and exposed rebar.  The bridge's sufficiency rating is 37.6 out of 100.
"This project will not only provide a new bridge that will serve our city for decades to come, it will also make valuable safety improvements to the Chestnut and Hagan Street intersection and major upgrades to Nashville's storm sewer system," added Metro Public Works Director Billy Lynch. "I'm pleased that Recovery Act funds are being allocated for this project."
The Chestnut Street Bridge Replacement Project was let to contract on June 12, 2009. The $2,012,000 contract was awarded to Bell & Associates out of Brentwood, TN. The project is funded through the American Recovery and Reinvestment Act and is scheduled to be complete by June 30, 2010.
During the construction process, traffic will be detoured around the bridge. TDOT and Metro Public Works have worked with area businesses that will be impacted by the closure, including the Nashville Sounds.  A plan is in place to assist traffic entering and exiting Greer Stadium.  See the enclosed map for a detailed view of the detour route.
For more information on this or any other TDOT road construction project or for weather-related road closure information, visit the TDOT Web site's dynamic TDOT SmartWay Information System at http://www.tn.gov/tdot/tdotsmartway/.  Travelers can also dial 511 from any land-line or cellular phone to access valuable information about travel conditions anytime, or log on to www.TN511.com.  TDOT is also on Twitter.  For up to date traffic information for the Nashville area follow Nashville511 on Twitter or follow TN511 for statewide updates.