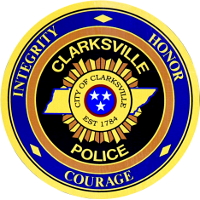 Detectives Alexander, Parrish, and Matiz conducting an investigation over several months solved multiple robberies and thefts.  Nekeshia Smithen (B/F, DOB: 7/1/80, Given Address: 244 Cranklin Circle, Clarksville, TN) and Devino Smithen (B/M, DOB: 7/30/09, Given Address:  2833 Cobalt Drive) were charged with multiple robberies which took place in the September and October 2008 time frame in the Wilma Rudolph and Lowes Drive area. 
The robberies followed a similar pattern.  The suspects would look for a victim in a parking lot, quickly approach their victim, and either physically take the purse or brandish a firearm to force the victim to give them the purse.  In one of the robberies, a 79 year old victim was beaten severely even after the purse was relinquished.  The Smithens were also charged with multiple counts of Identity Theft and Burglary after entering storage units in the areas of Tiny Town Road and Ft Campbell Blvd. They took property from the storage units and also utilized a debit/credit card which was taken during one of the thefts.
Devino Smithen was already in jail for Aggravated Robbery when he was served with the other robbery and theft charges and Nekeshia Smithen charges were served on her when she turned herself in on August 3rd.  Devino Smithen remains in jail on a $185,000 Bond.   Nekeshia Smithen made her $75,000 bond the same day she was booked in.