The Kiwanis Club of Clarksville, with the help of the Marine Corps League, donated 100 new US Flags to the City in time for Patriots Day and Riverfest. The Street Department has mounted the flags on Riverside Drive, Madison Street, and 101st Parkway.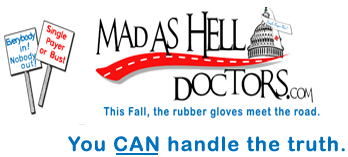 The Mad as Hell Doctors kicked off a caravan across America on September 8th, protesting health care profiteers. Their caravan will be arriving in Nashville on Monday, September 21st and will be stopping from 4:30pm – 6:00pm at the headquarters of the Healthcare Corproation of America (HCA) (One Park Plaza off Charlotte Ave by Centennial Park between 25th Ave So & 31st Ave.) . Come out and show your support for single payer health care!
A video used to be embedded here but the service that it was hosted on has shut down.
The event is sponsored by Healthcare-NOW, Physicians for a National Healthcare Program, National Nurses Organizing Committee, Nashville Peace and Justice Center, Nashville Peace Coalition, Green Party of Middle Tennessee, & others. «Read the rest of this article»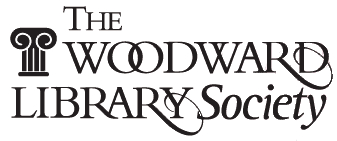 The Woodward Library Society at Austin Peay State University will have its first fall program at 5:30 p.m., Tuesday, Sept. 15 at F&M Bank, located at 50 Franklin St.
The program, will feature Riley Darnell, former Tennessee secretary of state. He will speak briefly on the development of the Tennessee Electronic Library (TEL), which was implemented during his term of office. TEL, a program of the Tennessee State Library and Archives, is a virtual library that provides free access to thousands of resources for all Tennesseans.
A live demonstration showing how TEL is able to link users to more than 400,000 electronic resources also will be a part of the program.
For more information about The Woodward Library Society's fall programs, contact Joe Weber, library director, by telephone at (931) 221-7613 or by e-mail at .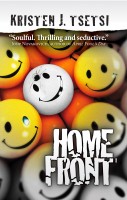 Homefront is a critically-acclaimed novel hailed as the only one to adequately illustrate the deployment experience. The semi-autobiographical story draws readers inside the surreal anxiety-filled wait, allowing them to experience it themselves on an intimate and personal level.
Books, movies, and TV shows offer valuable insight into experience of the soldier, but until now, there has been nothing to truly help the general population empathize with the others involved in our country's wars: those who watch the people they love most leave for war and who–from that moment on–try to hold onto the last touch of the hand, the last smile, the last hug. Because it could be the last. From the day the service member touches down in Iraq or Afghanistan (or, earlier – in Vietnam, or Germany), every minute thereafter is spent knowing that could be the minute the beloved soldier dies.
Those who have never experienced a deployment hear people tell their stories on TV, and they think, "I bet it's hard." But being told it's hard doesn't do the experience justice, doesn't help people understand.
"The uniformed soldiers just outside the doorway need not say a word — the spouse inside already knows what they are about to say. It is a painful and familiar scene, one played out often in fiction. But what was life like at home, before the fateful knock? … Tsetsi's details are the things that ring truest about Homefront: a clock Mia sets to Iraqi time; the grit on Jake's letters, which smell like 'sweat and mud'," writes reporter Seth Robbins in a recent issue of the Stars and Stripes newspaper, distributed worldwide to U.S. military, Department of Defense civilians, contractors, and their families.
«Read the rest of this article»