The weekly Clarksville Parks and Recreation Department Recreation Report provides Clarksvillians with a glimpse at the activities and events that are available from the Parks and Recreation Department for them to enjoy together as a family. This weeks highlights include:
Riverfest 2009
Clarksville Greenways
Downtown Market
Clarksville Community Centers
The 22nd Annual Riverfest Celebration a success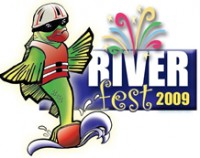 Thank you to everyone who made the 2009 Riverfest Celebration a success! We hope everyone had a great time at Riverfest this weekend and enjoyed the food, fun and entertainment. Now, it is time to start preparing for next year. We hope to see you again at the 2010 Riverfest Celebration.
Clarksville Greenways
Clarksville Greenways are miles of scenic trails in the Clarksville area. This month, the Clarksville Greenways will gain just over three miles of trail thanks to the completion of the Rails to Trails project.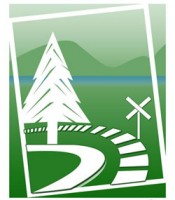 The Rails to Trails initiative began several years ago and its opening has been highly anticipated by many. Walkers, runners and bikers will now be able to utilize the trails that were once old railroad beds beginning this month.
The public is invited to attend the grand opening of the trail on September 26 at 10a.m. at 1101 Pollard Road just off Peachers Mill Road.
The City of Clarksville is also seeking outdoor related organizations to help celebrate the grand opening of the Rails to Trails portion of the Clarksville Greenways. If your business or organization is outdoor related and would like to participate at the event, please contact the City of Clarksville Parks and Recreation Department at 645-7476 by September 18.
More details on the event will be provided on www.cityofclarksville.com as they become available.
Downtown Market
The Downtown Market has become a staple on Saturdays in Downtown Clarksville. Now into its fifth month, the market has gained popularity and some unique vendors, as well.
Don't miss another exciting Downtown Market on September 19. There you will find an abundance of fresh produce, fried pies, fresh breads, baked goods and homemade lemonade. The market also features unique items such as handcrafted wood workings, jewelry, soaps, gourd art, paintings, gourmet doggie treats and more!
Clarksville Community Centers
The Clarksville Community Centers are gearing up for fall and winter programs. Some are returning favorites while a few of this year's offerings are brand new. The community centers have something for everyone. Check out some of our new and exhilarating activities:
Art for Tots is a new class for toddlers ages birth- 4 years. The four week class meets on Fridays from 11a.m.-noon at the Crow Community Center. Parents and babies can work with the instructor to stimulate thought and gain an early appreciation of art.
The popular dance and exercise program Zumba begins at the Kleeman Center on September 14 from 5-6p.m. The class is every Monday at the same time.
Ballroom dancing classes will be at the Burt-Cobb Center on Tuesday nights from 5-7p.m. beginning September 22. Learn how to do the dances you see on television from a professional ballroom dancing instructor. The cost for the class is $30 per person.
Also new this year, are archery courses for youth grades 4 and up. The class begins at Kleeman Community Center on September 24 from 4-5p.m., and the cost is $10 per child.
All activities at the community centers require a $5 I.D. that can be purchased at any of the community centers and are good for one year.