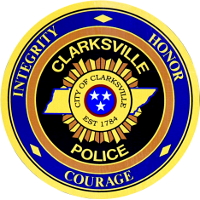 The Clarksville Police Department is currently investigating three purse snatchings, and wanted to make the public aware of the incidents. They have occurred over the last two days. The purse snatchings took place in the parking lots of three different stores in different parts of Clarksville. The incidents occurred in the same manner in each of the cases. The female victims all left their purses in the shopping cart while unloading items into a vehicle. In each case a vehicle pulled up next to the cart, a person reached from inside of the car into the cart, took the purse, and then sped off. In one of the cases, the victim saw the person reaching for her purse and yelled, at which time the vehicle left the area without obtaining the purse.
The Clarksville Police Department would like the public follow these recommendations:
If at all possible, do not leave a purse in the shopping cart whether in or out of the store.
Put the purse in the vehicle before you start unloading your basket.
Also try to remain aware of your surroundings when in the store or parking lots; it may prevent someone from catching you off-guard.
If anyone has any information, please call the TIPSLINE, 931-645-8477.