Supplemental Food Packages Change October 1, 2009

Nashville – Participants enrolled in the Special Supplemental Nutrition Program for Women, Infants and Children, known as WIC, are preparing for an exciting change. The food packages are changing effective October 1, 2009 to better meet the nutritional needs of WIC families. New foods will include fruits, vegetables, whole grains, soy products and baby foods.
"These changes are based on the USDA's Dietary Guidelines for Americans, and will reduce the amount of saturated fats and increase healthy fiber in the diets of program participants," said Cathy Taylor, DrPH, MSN, RN. "The new package also offers more food choices to WIC families."
The new Tennessee WIC food packages for women and children will include a cash value voucher for fresh or frozen fruits and vegetables; whole grain cereals, breads, brown rice, bulgur or soft corn or whole wheat tortillas; and will only provide whole milk for children aged 12 through 23 months. The choices of fish for mothers who exclusively breastfeed have also expanded to include salmon and sardines along with light tuna. «Read the rest of this article»
The Home Based Business Show was started back in May by a small group of Army wives. Their monthly shows features women vendors who either consult for a company, or run their own businesses.  They started out with just 5 vendors at their first shows, but now frequently have 12-14 each month. They have also expanded to include vendors who are not military affiliated. Each month a different member of the group hosts the show at their home. By having the monthly show in different neighborhoods,  vendors gain exposure to new potential customers.  Their next monthly show will be on Saturday September 26th from 10:00 a.m. till 2:00 p.m. at 1492 McKinley Ct. Clarksville,Tn 37042. «Read the rest of this article»

Last week a radio political talk show host said the following (as always I am paraphrasing):
"The federal government is too big. Our founding fathers would be appalled at the size and scope of our current federal government. Even Alexander Hamilton (a Federalist), who preferred a strong central government would be appalled that the federal government is considering banning texting while driving – that should be a state rights issue, like speed limits."
In an attempt to justify their viewpoints both conservative and progressive talk show hosts commonly claim a ideological lineage back to the founding fathers. The hope is to connect their line of thinking to the line of thinking that birthed this great country. I have always been particularly interested in the attempt to link the current conservative philosophy with that of the Federalist. And the most famous federalist is Alexander Hamilton. «Read the rest of this article»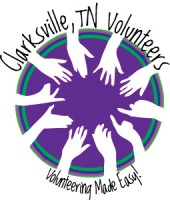 This is an invitation to come check out the newly formed Clarksville,TN Volunteers Network. Take part in their first public meeting in the large meeting room at the Clarksville Montgomery County Public Library on October 1st, 2009 at 11:30 a.m. The speaker for the program will be Ellen Hingst, the  Director of Education from the Center for Non Profit Management.
Clarksville,TN Volunteers is an organization that was was created to help citizens find meaningful opportunities to give back to their community in a way which makes a difference, and helps enrich the lives of others. We are also a networking hub for volunteer coordinators of charitable organizations seeking to build capacity for effective volunteering through support, peer mentoring and professional training opportunities. Participants in the organization include both individuals interested in volunteering, and community service organizations looking to find that perfect volunteer.
Hope to see you there! If you are planning to attend, please RSVP with Rita Arancibia at 931-551-5450 «Read the rest of this article»