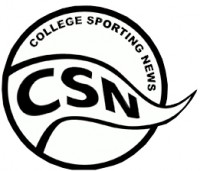 Austin Peay State University's electrifying junior running back/kick returner Terrence Holt has earned his second Division I Football Championship Subdivision All-America honor.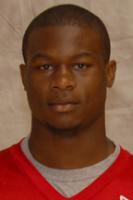 The College Sporting News has named the Nashville native as its first-team all-purpose back on the 2009 FCS Fabulous Fifty All-American Team. Just last week, Holt was named second-team FCS All-America all-purpose back by The Sports Network.
Unlike other All-American teams, the CSN honor's squad is designed to be comprised like a real team, capable of taking the field and competing in a game. It includes everything from quarterbacks who can run or pass, a fullback, a long snapper and other special teams performers.
Holt averaged 215.73 all-purpose (rushing, receiving, kick returns, punt returns) per game to lead the nation in that category.  The 5-7, 180-pounder finished second on the team in rushing with 793 yards, averaging 5.4 yards per rush, and also had 187 receiving yards, 199 yards in punt returns (12.4 ypr) and 1194 kickoff return yards (25.4 ypr). It was the third straight season Holt finished with more than 1,000 yards in kickoff returns—he holds both the Austin Peay and OVC records for kickoff returns and kickoff return yards, set a year ago. Only Tulsa's Damaris Johnson (224.42 ypg) averaged more yards per game than Holt this season at the Division I level.
Holt scored 15 TDs on the season, 13 by rush and one each by punt and kickoff returns—those 90 points and 15 TDs led the OVC. His 71-yard punt return for a score against Tennessee State was the game winner in that contest.
"These are well-deserved honors," APSU coach Rick Christophel said. "He was a big-play performer for us all year long, not just carrying the football but in the return game as well. Carrying the football he gave us the opportunity to score. As a kick and punt returner he helped set up field position, something that is vital in today's game—he is a guy who can literally turn the field around."
Holt is Austin Peay's first All-America selection since moving back into scholarship ranks and rejoining the OVC. He is APSU's first All-American since running Jay Bailey earned multiple first- and second-team honors in the 2002 season.
"This is a tribute to Terrence and all the hard work he did in the offseason—he really added strength and weight, which allowed him to be on the field so much more," Christophel said. "Hopefully, an honor like this is just the next step as we continue to build this program and gain respectability."
Holt earned first-team All-OVC at running back and return specialist. It was the second straight season he was named the OVC's top return specialist.