Contribution Honors Those Who Took AT&T's Pledge to Not Text & Drive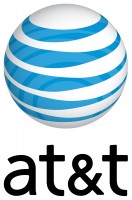 DALLAS, TX — As part of National Youth Traffic Safety Month, AT&T* is honoring the more than 28,000 individuals who have already taken AT&T's pledge to not text and drive by contributing $250,000 to safety organizations committed to distracted driving prevention. 
Contributions were given to: National Organizations for Youth Safety (NOYS), ConnectSafely, Enough is Enough, Family Online Safety Institute (FOSI), iKeepSafe, Put on the Brakes, Inc., Stay Alive Just Drive and Teens in the Driver Seat.
The recipients are committed to raising awareness about the risks of texting and driving and reminding teens that text messages can – and should – wait until after driving. The Txtng & Drivng campaign message of "It Can Wait" is particularly critical during May, National Youth Traffic Safety Month, a month when many teens are hitting the roads for prom, graduation parties, summer jobs and road trips with friends.
National Organizations for Youth Safety (NOYS), a collaborative network of national organizations and federal agencies that focus on youth safety and health, is the primary recipient of the AT&T contribution. NOYS plays a major role in the efforts around National Youth Traffic Safety Month.  During May, and throughout the year, NOYS empowers youth to take action and lead through peer to peer traffic safety education and service learning. 
"Our nation's teens are the most critical audience to reach. AT&T's contributions will help empower the recipient organizations to continue spreading the important message that 'It Can Wait' – no text message is worth the risk of sending or reading while behind the wheel," said Laura Sanford, president of the AT&T Foundation. "We encourage youth, and also their parents and teachers, to take the pledge at www.facebook.com/att and visit AT&T's online resource center www.att.com/txtngcanwait to download information about texting while driving."
"Distracted driving is a serious issue for all drivers – especially less experienced teen drivers," said Sandy Spavone, executive director of NOYS. "National Organizations for Youth Safety is grateful for AT&T's support and leadership to help keep our youth safe on the road."
Since the campaign launched in March 2010, more than 13,000 visitors to the AT&T page on Facebook have taken the pledge to not text and drive, in addition to more than 15,000 AT&T employees. AT&T continues to raise awareness about the issue of texting and driving through a multifaceted initiative to educate employees, customers and the general public about using wireless devices safely while driving.
AT&T and its employees also remain committed to this effort.  AT&T recently formed a Teen Advisory Council to provide input and feedback on the "It Can Wait" campaign. The panel, which includes 10 members – all teens of AT&T employees – from New Jersey, Texas, Georgia, Illinois and California, was selected from more than 60 self-nominations submitted nationally. It meets quarterly using AT&T's Telepresence videoconference facilities.
Since 2009, the company has revised its wireless and motor vehicle policies to more clearly and explicitly prohibit texting and driving, impacting its approximately 280,000 employees; incorporated a don't-text-and-drive message on the plastic clings that protect handset screens on the majority of new devices sold in AT&T's more than 2,200 stores; and will integrate campaign messaging in AT&T catalogs, in-store signage and collateral, bills, e-mails, newsletters and more.
About AT&T
AT&T Inc. (NYSE:T) is a premier communications holding company. Its subsidiaries and affiliates – AT&T operating companies – are the providers of AT&T services in the United States and around the world. With a powerful array of network resources that includes the nation's fastest 3G network, AT&T is a leading provider of wireless, Wi-Fi, high speed Internet and voice services. A leader in mobile broadband, AT&T also offers the best wireless coverage worldwide, offering the most wireless phones that work in the most countries.  It also offers advanced TV services under the AT&T U-verseSM and AT&T ?DIRECTVSM brands. The company's suite of IP-based business communications services is one of the most advanced in the world. In domestic markets, AT&T Advertising Solutions and AT&T Interactive are known for their leadership in local search and advertising. In 2010, AT&T again ranked among the 50 Most Admired Companies by FORTUNE® magazine. 
Additional information about AT&T Inc. and the products and services provided by AT&T subsidiaries and affiliates is available at http://www.att.com.  This AT&T news release and other announcements are available at http://www.att.com/newsroom and as part of an RSS feed at www.att.com/rss. Or follow our news on Twitter at @ATTNews. Find us on Facebook at www.Facebook.com/ATT to discover more about our consumer and wireless services or at www.Facebook.com/ATTSmallBiz to discover more about our small business services.
About Philanthropy at AT&T
AT&T Inc. (NYSE:T) is committed to advancing education, strengthening communities and improving lives. Through its philanthropic initiatives and partnerships, AT&T has a long history of supporting projects that create learning opportunities; promote academic and economic achievement; and address community needs. In 2009, nearly $155 million was contributed through corporate-, employee- and AT&T Foundation-giving programs.
© 2010 AT&T Intellectual Property. All rights reserved. 3G service not available in all areas. AT&T, the AT&T logo and all other marks contained herein are trademarks of AT&T Intellectual Property and/or AT&T affiliated companies. All other marks contained herein are the property of their respective owners.
Sections
News
Topics
AT&T