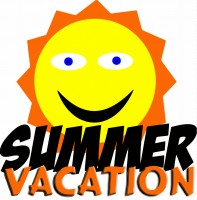 According to research by Harris Cooper of Duke University, the average student loses at least a month's worth of learning over the summer. Math skills are supposed to take a greater hit than other subjects. What can you do to help your child avoid the slippery slope?
First, make every day a learning experience. If appropriate, have your child take classes in summer school or go to vacation Bible school. In addition, everyday activities can teach many things to children.
For instance, when you go to the grocery store, have your child take a hand calculator. Put him in charge of finding out what fruit is the best buy. If oranges in a bag cost $3.99 for three pounds and loose oranges are $1.29 a pound, have him decide which is less expensive and assist in the decision of which to buy. If lettuce is $1.19 a head and a bag of salad greens is $2.50, discuss with your daughter how many salads each might produce and together decide which to buy.
Children should be taught to read the nutrient labels on the sides of foods also so they can compare cholesterol amounts, sodium amounts, etc. With childhood obesity a critical problem in Tennessee, it is never too early to teach children about which foods are more healthful for them.
Kids love to be useful. Run an efficiency test. Play fast music while the child cleans his room. The next day play slower music during the same activity. Have the child write down how long it took on both days and compare notes. Have the child time how long it takes to clean up the dishes after a meal and how long it takes to load the dishwasher. Let the child time how long it takes to empty the garbage and talk about whether delaying this activity makes sense.
Make a chart of chores around the house and offer small amounts of money for each. Let the child keep a record of his earnings and make sure his addition is correct. If his total is incorrect, deduct a quarter for each mistake. Have your daughter keep a record of the money she earns during the summer and have her plan a budget for her spending.
Give children flower pots or a small piece of ground in the garden. Have them keep a record of what seeds cost, what supplies like fertilizer and soil cost, and which seeds grow best. If vegetables are sown, have the child keep a growth chart and a record of what vegetables are produced. Let the child use his own produce in a salad or casserole. Teach your child what symbols like a small "t" for "teaspoon" and a capital "T" for tablespoon" mean in recipes. Teach how many cups per pint, pints per quart, and quarts per gallon. Compare metric measurements with those in the English system.
Reading simple recipes can give the child a lifelong interest in cooking. Reading the newspaper to learn about sales on treats he likes can broaden into reading the comics and articles written for children. Reading about subjects of interest can extend to research on the internet or visits to the library for books on that subject.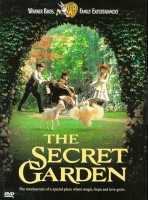 Watch together movies like The Secret Garden and then read the book together. Talk about why certain people act the way they do and whether one character is truly evil or not. Discuss the traits of characters you like and how people can learn to incorporate those traits into their own personalities.
Have the child keep a journal of what he does during the summer. If you go on vacation, take along a hand-held tape recorder for her to take notes on daily activities so that they can be added to the journal when you get home.
Encourage your child to write letters to family members or get a pen pal in a foreign country or another state.
Suggest that your child write stories about other children who may have fears about certain things and let the child find ways the character can cope with these fears. (This is especially appropriate for a child leaving elementary school and entering middle school, because most have heard horror stories about being stuffed in trash cans, etc. Dealing with these fears second hand can give insight into discussions you may need to have with your child.)
Summer is a time for relaxation so none of these activities should be approached in a punishment mode. All these learning activities can be fun and can engender a closer relationship between your child and you.
Always emphasize that learning is fun—and make it so!