During the Great Flood of 2010 in May, Mary's Music like most Riverside Drive businesses was under several feet of water. This resulted in several hundred thousand dollars in damage both to their extensive stock of merchandise, and to their building on the corner of College Street and Riverside Drive. After the flood they received cleanup help from the volunteers, including a group of Soldiers from Fort Campbell, KY.
«Read the rest of this article»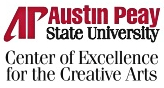 The inaugural Austin Peay State University Summer Guitar Workshop wraps up with a Gala concert at 7:30pm. Friday, July 2nd, in the campus' Music/Mass Communication Building. General admission is $10.00, and $5.00 for students and military personnel.
The evening will begin with the announcement of youth competition winners and an awards ceremony hosted by Provost Tristan Denley and his wife, Kim Denley, followed by a performance by competition winners and the workshop's esteemed artist-faculty.
The faculty at this year's workshop, which will be an annual event on the APSU campus, includes such guitar luminaries as Tim and Miles Thompson, Richard Smith, Mir Ali, Stephen Aron and Dr. Stanley Yates. «Read the rest of this article»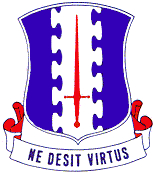 Paktika Province, Afghanistan – Soldiers with the Afghan National Army and U.S. Army Soldiers with Company A, 3rd Battalion, 187th Infantry Regiment helped extinguish a fire within the Yahya Khel bazaar after an explosion occurred at a nearby gas station, June 22nd.
The fire started when a local man over filled the gas tank on his motorcycle.  The fuel spilled onto the hot engine and ignited, causing a chain reaction of explosions, said U.S. Army 1st Lt. Jon Degreeff, from Elk River, MN, 3rd Platoon, Company A, platoon leader.
Locals fled the area as the combined security forces arrived to help control the blaze by removing flammable items from the area.  ANA and A Company Soldiers also began digging a trench to contain the fire, caving in adjacent shops to prevent them from igniting other structures, and organizing a local 'bucket brigade' to help throw dirt on grass to stop flames from spreading any further, said Degreeff.
«Read the rest of this article»

Mayor John E. Piper presented a Mayor's Certificate to Fort Campbell soldier Specialist Jose Ortiz, with the 63rd Chemical Company, for his life-saving actions on June 18th, 2010 down at the boat ramp of McGregor Park.
«Read the rest of this article»


Bret Campbell, the 2008-09 Ohio Valley Conference Coach of the Year, has been named assistant basketball coach at Austin Peay State University.
This is the second time Campbell has served as an Austin Peay assistant. He was an assistant to Dave Loos and later associate head coach from 1992-99. He then went to UT Martin as head coach, beginning in 1999, until his resignation in Summer 2009 after leading the Skyhawks to their first-ever OVC regular-season title. This past season he served as Director of Basketball Operations at Murray State.
"I am excited about coming back to Austin Peay after spending seven years here previously," Campbell said. "I think I know the University and the community well. First and foremost, I have such great respect for Dave Loos. No. 1, I think he is top coach in the OVC. Not only do I respect him as a coach, but he also is a very good friend. I look forward to working with him again in the basketball arena and helping improve Austin Peay basketball, keeping it at the top of the OVC." «Read the rest of this article»
by U.S. Army Pfc. Chris McKenna 3rd Brigade Combat Team, Public Affairs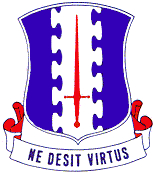 Khost Province, Afghanistan – On a forward operating base that expects to increase its population in the coming months, space is a valuable commodity.
And in a country that is composed primarily of deserts and arid mountains, good lumber is hard to come by.
Personnel from Headquarters and Headquarters Company, 3rd Brigade Combat Team have found a way to alleviate both problems – by harvesting 17 acres of olive trees and donating the wood to the Afghan government, June 29th.
FOB Salerno's once-scenic olive grove is a thing of the past, making way for a second dining facility to accommodate the influx of personnel connected with force expansion in Task Force Rakkasan's battle space.
«Read the rest of this article»
Waters' Quality Start Leads Nashville To 4th Straight Victory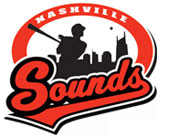 Nashville, TN — The Nashville Sounds won their fourth straight game on Thursday evening at historic Greer Stadium, posting a 10-3 victory over the New Orleans Zephyrs in front of 7,790 fans in the opener of a three-game series.
Left-hander Chris Waters (5-4) turned in his team-leading eighth quality start for the Sounds to snap a seven-start winless stretch. He allowed three runs (two earned) on four hits over 6 2/3 innings of work. The southpaw lowered his rotation-leading ERA to 3.31 with the victorious effort.
Center fielder Norris Hopper led the offensive charge for Nashville, turning in a 4-for-5 evening with three runs scored and three stolen bases. Johnny Raburn belted a pinch-hit, three-run homer for the Sounds late in the contest.
Nashville (44-36) improved to 5-0 against New Orleans this season and went 8-for-13 with runners in scoring position on the night. «Read the rest of this article»