The weekly Clarksville Parks and Recreation Department Recreation Report provides Clarksvillians with a glimpse at the activities and events that are available from the Parks and Recreation Department for them to enjoy together as a family. This weeks highlights include:
Fall Adult CoEd Kickball League
Downtown Market
Movies in the Park
Adult Softball Leagues Final Fees
Party at the Park
Jammin' in the Alley
Kleeman Center Senior Dance
Last day for Pools – August 8th.
Fall Adult CoEd Kickball League- Sign up NOW!
It's not just for recess anymore!  The deadline for teams to register has been extended!  Teams need to register at the Parks & Recreation Main Office located at 102 Public Square by August 6!  Teams must consist of 11 to 20 players. The cost per team is $300.00 and includes 10 games, a single elimination tournament, and trophies. League play will begin August 16th and run through early November at Heritage Park.  All games will be played on Monday nights beginning at 6:30pm.
Downtown Market
Come down to Public Square this Saturday from 8:00am to 1:00pm for the Clarksville Downtown Market.  The market will feature fresh, locally grown produce, nursery stock, handmade craft items, and other seasonal commodities. 
You can also find baked goods, home décor, seasonal flowers and more!  After visiting, be sure to go to www.farmland.org/vote to cast your vote to select Clarksville's Downtown Market- "America's Favorite Farmers Markets".
Movies in the Park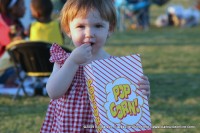 Join us for our next viewing of Movies in the Park, Saturday, August 7th at Heritage Park Soccer fields for the viewing of Forrest Gump rated PG-13.  Come early to save your spot and enjoy pre-show activities beginning an hour before the movie which will begin at dark. 
Admission to the movie is free. For a complete movie schedule, visit www.parksafterdark.com or become a member of the Movies in the Park Facebook group by searching "Clarksville Movies in the Park".
Adult Softball Leagues Final Fees DUE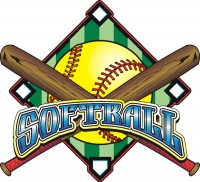 Adult Fall Softball Registration has begun! Final fees are due by August 6th.
Below are the outstanding fees:
Sunday- $288.94
Tuesday True Co-Ed – $266.37
Wednesday Men's –$200.03
Friday Church Co-Ed – $350.53
Coaches packets will be ready for pick up at the Park & Recreation office after 2:00pm August 11th.  The season will begin August 15th at Heritage Park. For more information go to www.cityofclarkvsille.com, click on the Community link and then Athletics.
Party at the Park
Summer is coming to an end- so grab your friends and come "Party at the Park" August 6th from 5:00pm-8:00pm at the Skate Park at Heritage Park.  This event is part of our new summer series just for teens!  Each month we provide one event at different locations for teens to enjoy music, games, and more- all in a safe environment. The events are free and open to teens ages 15 to 18.  A picture ID is required. For details, go to www.parksafterdark.com.
Jammin' in the Alley August 20th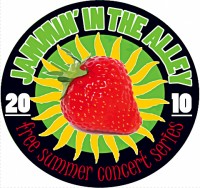 The City of Clarksville together with U.S. Bank will soon be Jammin' in Strawberry Alley again.  Join us on Friday, August 20th for Jammin' in the Alley's third year in downtown Clarksville.
This month's free concert features The Sell Outs- a local favorite in Clarksville. The concert begins at 7:00pm, come ready to eat, dance and have fun!  For a complete schedule, go to www.parksafterdark.com.
Kleeman Center Senior Dance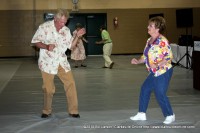 Ready to dance the night away? Seniors ages 50 and up are encouraged to attend the Senior Dance at the Kleeman Community Center Saturday, August 21st from 3:00pm-5:00pm.  The event will include a DJ and refreshments.  Admission is $2.00 at the door.
Billy Dunlop will be closed to the public beginning at 5:00pm, August 10th.  The park will re-open to the public the following morning.