One was out on Bond for First Degree Murder

Repeat criminal offenders, sometimes referred to as "Frequent Fliers", are released from jail or out on bond and then get caught committing another crime.  The following release highlights two more examples of  "Frequent Fliers" committing crimes.
One of the offenders was out on Bond awaiting trial for First Degree Murder.
Case #1
July 12th, 2010 around 10:20pm, the Subway at 601 N. Riverside was robbed.  Two men walked into the store, one displayed a  handgun and money was demanded.  At one point, one of the robbers placed a gun to one of the employee's head.  After the money was taken, both of the suspects fled from the scene.
Detective Ulrey's investigation pointed to four individuals being involved in the set-up and commission of the robbery.  Two men, Lee Hernandez and Corey Gilbert, were responsible for entering Subway and committing the robbery. Brittany VanWormer was the getaway driver and was present during the planning of the crime.
Sara Williams was an employee at Subway and also the girlfriend of Hernandez.  She (Williams) had bragged about being involved with the set up of the robbery.  Williams intentionally missed two safe drops and did not lock the side door, which she was responsible for, on the night of the robbery; the open door was used to make entry into the store.
During one of Detective Ulrey's interviews with Williams, prior to determining her involvement in the crime, Williams had inquired from Detective Ulrey, whether it would be possible to sue Subway because of the danger she was put in because of the faulty camera system.
Corey Demoris Gilbert – DOB:8/18/90, BOND: $250,000.
Sara Nicole Williams – DOB:11/25/86, BOND: $50,000.
Lee Allen Hernadez – BOND: $100,000.
Brittany Nicole Vanwormer – DOB:11/5/89, BOND: $10,000.
All of Clarksville, were charged with Aggravated Robbery.
Corey Demoris Gilbert was out on Bond and awaiting trial for First Degree Murder in connection with the July 2009 death of George Miller on Madison Street when he committed the Aggravated Robbery.
Case #2
On August 5th, 2010, around 9:55pm, a witness saw a man enter the fenced area of the Clarksville Street Department and called Police.  When officers arrived on scene, a man, later identified as  Bernard Thomas Nelson, was observed inside of the fenced area. When he saw the officers, he ran.  He was caught after a short chase. After Nelson's apprehension and further investigation, he was  also linked and charged with three vehicle burglaries which had occurred on July 30th on 10th Street.
Bernard Thomas Nelson – DOB: 7/28/58,  BOND: $31,000, Given Address: Homeless.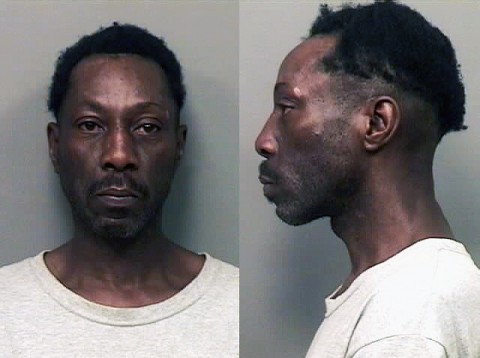 He was charged with Evading Arrest, Criminal Trespass and Three Counts Of Vehicle Burglary.
Nelson has an extensive history involving Theft and had just been released from jail on July 28th, 2010.