Written by U.S. Army Sgt. Brent C. Powell, 3rd Brigade, 101st Airborne Division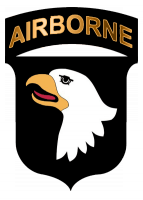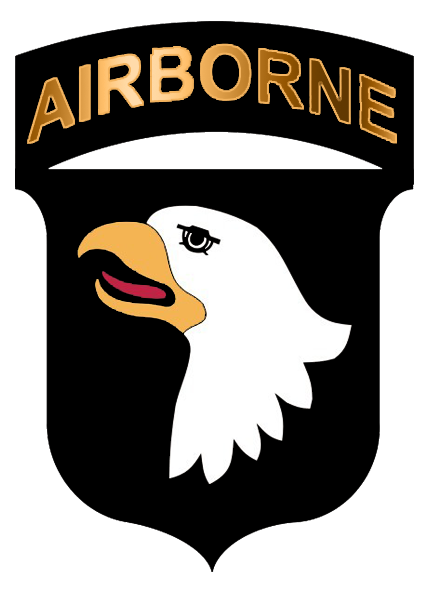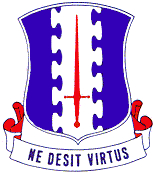 Khowst Province, Afghanistan – Like busy bees buzzing in and out of a hive full of honey, a swarm of helicopters are constantly swooping in and out of the landing zone here.
Instead of carrying pollen to the hive, they carry bellies full of cargo and supplies to forward operating bases all over Afghanistan's rugged and mountainous landscape.
And just like helper bees in the hive, a special team of Soldiers are working non-stop to load and attach a vast array of cargo to the busy choppers, ensuring Soldiers in the field have the supplies they need.
The Soldiers are from the cargo management team, Company A, 626th Brigade Support Battalion, 3rd Brigade, 101st Airborne Division. They are among a select few who do aerial resupply missions on a daily basis. It's a challenging task that keeps the Rakkasan's buzzing.
In fact, for the month of July, the cargo management team was responsible for loading 1,129,052 pounds of cargo. That figure is just over the team's monthly average of one million pounds.
"It's definitely a lot of work," said U.S. Army Sgt. Bradley A. Denno, noncommissioned officer in charge of the cargo management team and a native of Detroit, MI, assigned to Co. A, 626th BSB, 3rd Bde., 101st Airborne Division "It's non-stop action from the time we get here until we leave."
The team is broken into two shifts with two Soldiers working together on each one. Together, they send supplies and equipment to nearly 30 forward operating bases and combat outposts.
"Our mission here is to move supplies and equipment out to support the Soldiers in the field," said Denno. "We supply all the forward operating bases in Regional Command-East's area of operation with food, mail, ammunition, weapons, repair parts and construction materials. We load pretty much anything they could possibly need or use."
Although the team occasionally loads military CH-47 Chinooks, they spend the majority of their time loading large, white, civilian-owned and operated, Mi-18 helicopters they call "jingle birds."
Because the jingle birds are limited to carrying only 4,000 pounds at a time, they usually have to make multiple trips to a FOB and back to transport all the needed supplies and equipment.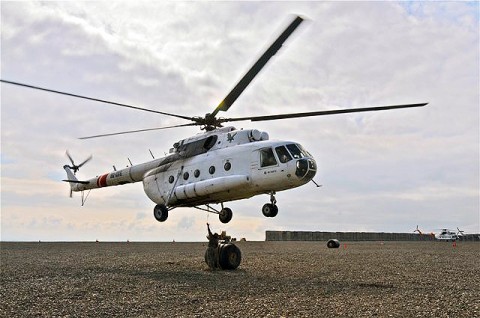 "Once a bird lands, we try to have it loaded and back in the air within 20-minutes," said Denno. "That's not always possible, but that's our goal."
When the wheels of the helo touch down, the team moves into action. Using a forklift, the team will usually put between four to six pallets on each aircraft depending on the weight. However, sometimes the team has to load the birds the hard way – by hand.
"It's a difficult and physically demanding job," said U.S. Army Pvt. William W. Foote, cargo management specialist and native of Klamath Falls, OR, attached to Co. A, 626th BSB, 3rd Bde., 101st Airborne Division "But we are going to accomplish the mission no matter what."
Although a majority of the helos are loaded by forklift or by hand, those aren't the only methods the team uses to get supplies out; occasionally they use a special method called sling-loading.
Sling-loading involves using netting, ropes and hooks to attach cargo to the bottom of the helicopters. In order to pick-up the supplies, the helos hover above them while a Soldier standing below attaches the load. The team conducted more than 70 sling-loads during the month of July.
"We will sling-load anything that won't fit inside the birds," said Denno. "Some of the common sling-loads we do are fuel bladders, artillery pieces, generators and construction supplies. As long as the load meets the weight requirements, we will find a way to get it to on the bird."
"I have a great team out here, and I'm very lucky," said U.S. Army Sgt. Patricia A. Oconnell, noncommissioned officer in charge of FOB Sharana's helicopter landing zone, assigned to Co. A, 626th BSB, 3rd Bde., 101st Airborne Division, from Clarksville, Tennessee "Everyone is well-versed and skilled in not only their specific job, but they are also capable of doing every job out here."
Although the mission keeps the Rakkasans busy, they all seem to find something they like about it.
"One of the things I like most about the job is the Soldiers I work with," said Foote. "They are really good at what they do, and I've learned a lot from my NCOs."
No matter the challenge ahead, the Soldiers of the cargo management team stand ready to meet it head on.
"This job takes a lot of dedication and devotion to the mission as well as patience," said Denno. "My team works hard and gives everything they have to support the troops outside the wire, making sure they have what they need to sustain the fight.  It's a mission we've been working hard on since we got here, and it's a mission we will continue to work hard on until we leave."