Babies"R"Us® Partners with the Home Safety Council to Raise Awareness About Accidental Injury and Provide Resources to Keep Young Ones Safe at Home

Wayne, NJ — Babies"R"Us® today announced that it has expanded its partnership with the Home Safety Council, the only national nonprofit organization solely dedicated to preventing home-related injuries, to raise awareness about accidental infant and child injury.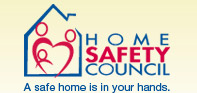 This comprehensive baby safety awareness campaign includes the launch of a new, dedicated microsite, Babiesrus.com/HomeSafety, designed to provide accessible information that addresses areas where parents may lack knowledge about potential at-home dangers that may put their young ones at risk of injury. The overall program also serves to demonstrate further the company's ongoing commitment to being an advocate for children's safety.
The Babies"R"Us Home Safety microsite offers several unique features to help educate parents about how to keep little ones safe, including a new-parent know-how quiz that shows how much or how little parents know about home safety and an interactive nursery safety game that allows online visitors to scan a virtual nursery and identify potential danger zones. Additionally, the site provides a list of clear-cut baby-proofing tips and seven important safety product categories to consider while shopping in preparation for a baby's arrival.
"We are pleased to partner with the Home Safety Council in educating moms and dads – and anyone who cares for young children – about the many simple, proactive measures they can take to avoid accidental incidents from occurring in their homes," said Jerry Storch, Chairman and CEO, Toys"R"Us, Inc. "By combining the Home Safety Council's expertise on safety and the unique position of Babies"R"Us as the leading dedicated juvenile products retailer, we can provide authoritative baby-proofing information and a guide to selecting essential items to help parents create a safe living space for baby."
Room-by-Room Baby-Proofing Tips
Research conducted by the Home Safety Council shows 95 percent of parents take measures to baby-proof their homes, but 50 percent wait until their children are already crawling, putting little ones at risk from dangers around the house. Babiesrus.com/HomeSafety features a list of baby-proofing tips categorized by room, as well as other resources to help parents spot and eliminate potential dangers in the home. Below is a sampling of key baby safety tips available on the website:
Nursery – Children ages 5 and younger are at greatest risk of home injury and fire-related death. By ensuring working smoke alarms, as well as carbon monoxide detectors, are installed in homes near where families sleep, that risk can be reduced by nearly half.
Kitchen – Babies need constant supervision when eating. Parents should cut food into small pieces and avoid giving little ones food that is too large, hard or round, as these are choking hazards. Children do not fully develop chewing techniques until they are 4 years old.
Bathroom – Hot water can burn a baby's skin in mere seconds. Before placing babies in the tub or shower, it's important to run a hand through the water to feel for hot spots. Water thermometers and anti-scald devices also come in handy.
Playroom – To ensure a child enjoys the benefits of safe play, it's best to assess the play area from a child's eye level. From their perspective, table corners without cushions are quite sharp and small toys or objects, such as coins, marbles and jewelry, may pose a choking hazard.
Around the House – Parents can help little ones avoid falls by installing safety gates at the top and bottom of all stairwells, and measure the width of each in order to purchase the appropriate gates. Stairwell safety gates should be wall-mounted to ensure they can withstand the weight of kids leaning against them. Gates can also be used to block access to fireplaces, furnaces, driveways and other potentially dangerous areas.
"While many Americans see their homes as safe havens, research shows that 60 percent believe more action can be taken to reduce the risk of home-related injuries," said Meri-K Appy, President, Home Safety Council. "Reaching expectant parents with information about baby-proofing even before they bring their little ones home is of critical importance. Together with Babies"R"Us and the resources provided through Babiesrus.com/HomeSafety, we hope to shed light on the issue of at-home baby safety and empower caregivers with the knowledge to help keep children out of harm's way."
Seven Safety Product Categories to Keep Top-of-Mind
The baby-proofing tips available at Babiesrus.com/HomeSafety, provide online visitors with information about how to create a dwelling where children can crawl and explore with reduced risk of injury. Fueled with the adequate know-how, parents preparing for baby's arrival can make informed decisions about how to fill their home with the necessary products to keep little ones safe. Together with the Home Safety Council, Babies"R"Us has developed a list of seven critical safety product categories for parents, which includes:
1) Safety Gates; 2) Smoke/Carbon Monoxide Detectors; 3) Outlet Covers; 4) Locks and Latches; 5) Window, Corner and Stove Guards; 6) Bath and Water Grips, Stops and Locks; and 7) First Aid Kits.
After browsing this section of the Babies"R"Us Home Safety site, parents can view the breadth of choices available in each respective category online at Babiesrus.com, providing the opportunity to research items before selecting those that best suit their home environments. Expectant parents are also encouraged to add safety items found through this category page to their "R"Us Baby Registry to ensure they have the key baby safety necessities for their home before their baby is born.
Customers can also print out the safety product information found on the microsite to serve as a checklist while shopping in-store. Babies"R"Us stores nationwide feature dedicated safety boutiques where shoppers can find all baby safety products in one convenient location.
In 2009, Toys"R"Us, Inc. established a partnership with the Home Safety Council to provide parents and caregivers with critical information about home-safety and the products that can help keep babies out of harm's way. Through award-winning national programs, alliances and the support of volunteers, the Home Safety Council educates people of all ages about accidental home injuries that result in nearly 20,000 deaths and 21 million medical visits on average each year. The non-profit organization also provides information on fire safety and poison and accident prevention, among other topics.
About Toys"R"Us, Inc.
Toys"R"Us, Inc. is the world's leading dedicated toy and juvenile products retailer, offering a differentiated shopping experience through its family of brands. It currently sells merchandise in more than 1,560 stores, including 848 Toys"R"Us and Babies"R"Us stores in the United States, and more than 510 international stores and 200 licensed stores in 33 countries and jurisdictions.
In addition, it exclusively operates the legendary FAO Schwarz brand and sells extraordinary toys in the brand's flagship store on Fifth Avenue in New York City. With its strong portfolio of e-commerce sites including www.Toysrus.com, www.Babiesrus.com, www.eToys.com, FAO.com and babyuniverse.com, it provides shoppers with a broad online selection of distinctive toy and baby products.
Headquartered in Wayne, NJ, Toys"R"Us, Inc. employs approximately 70,000 associates worldwide. The company is committed to serving its communities as a caring and reputable neighbor through programs dedicated to keeping kids safe and helping them in times of need.