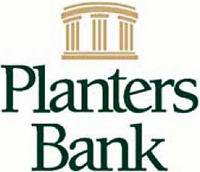 Clarksville, TN – Two additional finalists were selected this week for the Planters Bank 2010 Nissan Cube Giveaway. Finalist number four, Renee Hampton of Clarksville, was selected from more than 1,200 entries received at the bank's Downtown market booth.
Hampton graduated from Montgomery Central High School in May and is an employee at the Sango Wal-Mart. As a semi-finalist, she received a $100.00 gas card from Mathews Nissan.
Candy Peters from Hopkinsville was selected as a fifth finalist from entries during the Christian County Salute Week. Peters received a $100.00 gas card from Garland Nissan in Hopkinsville.
A total of 12 finalists will be selected for a chance to win the Cube, which will be given away in early December. Remaining finalists will be selected from new account openings during September and October, email entries between August and October, an APSU tailgate event entry, and two final random selections from all received entries.
The Cube, flaunting a vinyl wrap of the Planters Bank colorful brand art, debuted at Clarksville's Rivers & Spires festival in April. The car will continue to be featured at various events throughout the fall.
Interested individuals may register to win in several ways:
At designated events throughout the year.
At any of the eight Planters Bank locations in Clarksville or Hopkinsville.
By opening any type of Planters Bank account through the give-away period.
Online at www.greatthingsbank.com.
Individuals may enter once per method, for a total of four times.
The three previous selected finalists are Angelic Gross and David Fain of Clarksville, and Risa Herndon of Hopkinsville.
To check on car appearances and special events, visit the bank's Facebook page at www.facebook.com/plantersbank, or follow them on Twitter at www.twitter.com/plantersbank. Individuals may also request a list of appearances via email to .
Headquartered in Hopkinsville, Planters Bank maintains three offices in Hopkinsville and five in Clarksville Tennessee.