APSU Men's Basketball

Clarksville, TN – Give it to the Govs and head coach Dave Loos.
When they attempt to schedule exhibition games, they don't necessary look for so called "cannon fodder." The longtime Govs head coach understands exhibition games serve a useful purpose, displaying the respective strengths and weaknesses of a ballclub.
With eight newcomers mixing with six returnees, Loos knows he will find a lot of answers about his ballclub when Central Missouri comes to town to play the Govs in a 7:00pm, Thursday contest.
Central Missouri is one of Division II's top programs, having spent much of the 2009-10 near the top or atop of the national rankings. Despite heavy losses, the Mules are ranked in the Top 20 in preseason polls this season. «Read the rest of this article»
2010 Titans Community Quarterback Award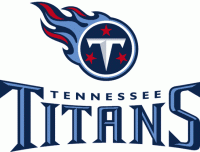 Nashville, TN – The Tennessee Titans continue the search for Tennessee's top volunteers through the ninth annual Titans Community Quarterback Award program — the deadline for entries is January 7th, 2011. The Titans are asking all non-profit organizations throughout Tennessee to nominate their top volunteers for a chance to receive a $10,000 grant!
The Titans Community Quarterback Award program is a statewide competition, which recognizes outstanding volunteers in the state of Tennessee who provide volunteer services for nonprofit 501(c)(3) or 509 organizations in Tennessee are eligible for nomination. The program honors individuals who exemplify leadership, dedication, and a commitment to improving the communities in which they live. Nominees may serve only in a volunteer capacity and may not receive any compensation – monetary or otherwise – for their efforts.  Individuals may nominate themselves or be nominated by others. «Read the rest of this article»
Thank you! Thank you for your support and thank you for your friendship! Thank you for the confidence you have expressed in me and for the humbling opportunity you have made available to me. I pledge to work my heart for you, you can count on that.
Thank you to my husband Larry, and my kids Katie and Ryan for your love and patience! Thank you to Greg, Adam, Dora, Lauren, and Jeff for your great work! Thanks to all my friends, old friends and new friends, that have worked so hard in so many ways to make this night possible. I appreciate you deeply.
«Read the rest of this article»
APSU Women's Golf

Clarksville, TN – Senior Chelsea Harris, who wrapped up her fall season with a final-round 74 at the 2010 UAB Beach Blast, has been named Ohio Valley Conference Women's Golfer of the Week.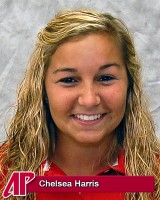 With her final-round 74, Harris, who battled some lower-back issues during the season's final three weeks, rallied to finish in fifth place with a 150. Tuesday, in the Lady Govs' final tourney as APSU moved up to fourth place on the tourney's final day, despite rainy conditions and weather delays, at the event played at the Peninsula Golf & Racquet Club in Gulf Shores, AL. Harris led the Lady Govs to a two-day 620, APSU's best two-day Fall tournament score.
Harris, the Metropolis, IL, native, was the 2009-10 Ohio Valley Conference Player of the Year and OVC Champion last spring. Through 14 Fall rounds she averaged 75.3 strokes per round.

Clarksville, TN – The three men that pulled a woman from a burning vehicle in August 2010 will be given Mayor's certificates at the November 4th, 2010, City of Clarksville's Council Meeting.
The certificates will be given around 7:00pm.
Ring in the Holiday Season with DW Rec. in November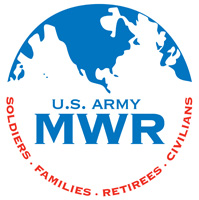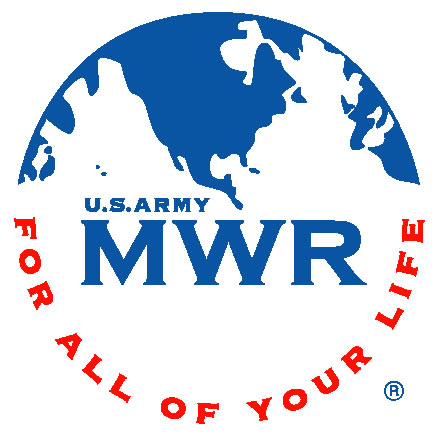 Fort Campbell, KY – Exercise those thumbs and get ready for the Madden 11 Xbox 360 Tournament on Sunday, November 7th at 2:00pm. This video game tournament is open to all eligible MWR patrons. Trophies will be awarded to the top three finishers. Anyone under the age of 18 must be accompanied by a parent while remaining at D.W. Rec.
With Wednesday, November 11th being Veteran's Day and a national holiday, a lot of businesses will be closed. D.W. Rec. wants you to know that they will be open from 11:00am until 8:00pm for all of your recreational needs. «Read the rest of this article»

Clarksville, TN – Enock Langat, a junior on the Austin Peay State University men's cross country team, has been named the Copies in a Flash APSU Athlete of the Week.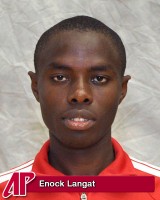 Langat finished 11th to lead the Govs to a fifth-place team finish at the 2010 Ohio Valley Conference Men's Cross Country Championships, at Southern Hills Golf Course. Langat completed the eight-kilometer course in 26:11.21 to earn second-team All-OVC honors.
He is the first Govs runner to receive All-OVC honors since Lewis Delfin did so in 1988. Langat is the first APSU student-athlete to be named the CIAF APSU Athlete of the Week twice this season.
The Copies in a Flash APSU Athlete of the Week is selected by the APSU Sports Information staff each Tuesday during the academic year. Copies in a Flash, of Clarksville, sponsors the award. «Read the rest of this article»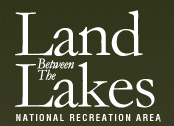 Golden Pond, KY — The Land Between The Lakes (LBL) Advisory Board will hold its next meeting on Thursday, November 18th, 2010, at LBL's Administrative Building, 100 Van Morgan Drive, Golden Pond, KY. The meeting will begin at 9:00am CST. This meeting is open to the public.
 
The 17-member board was formed to provide input and advice to the Forest Service on means of promoting public participation in the Area Plan and environmental education programs at LBL. LBL is a 170,000-acre National Recreation Area located in Kentucky and Tennessee managed by the USDA Forest Service. «Read the rest of this article»
Written by Task Force Bastogne Public Affairs Office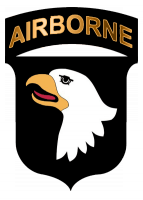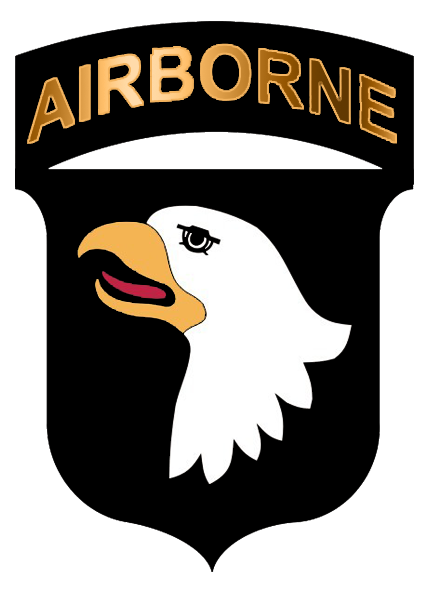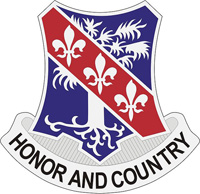 Kunar Province, Afghanistan – The combined security force of Afghan National Security Forces and International Security Assistance Force Soldiers from 1st Battalion, 327th Infantry Regiment, finished clearing operations in the western Pech River Valley here November 3rd.
The ANSF and ISAF combined force continued to take deliberate steps to avoid hurting innocent civilians as the operation ended.
The latest reports indicate that three more insurgents have been killed, bringing the total for the operation to eight. The ANSF and ISAF had no casualties.
The clearing uncovered several caches, which contained weapons, hundreds of rounds of ammunition, improvised explosive device-making materials, and materials used to make homemade explosives.

Clarksville, TN – The Austin Peay State University Department of Communication will host its fifth student debate forum from 6:00pm-8:00pm on Thursday, November 4th, in the Music/Mass Communication Building Concert Hall.
The event is free and open to the public. The topic for this debate is Resolved: Tennessee should enact legislation requiring immediate deportation of any immigrant unable to produce proof of legal status. «Read the rest of this article»