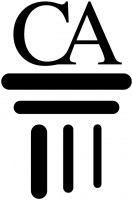 Clarksville, TN – Wednesday, November 10th at 2:00pm, on the Clarksville Academy Campus, in the Miller Activities Center Gym, Martin and Malcolm Smith will officially sign with David Lipscomb University in Nashville, TN. Both Martin and Malcolm were part of the Class 10A State Championship team for 2010. 
Malcolm Smith as named Mr. Basketball during last season. Both boys have extraordinary stats from last season and we expect great things from both this season. Representatives from both Clarksville Academy and David Lipscomb will be present. This event is open to the public.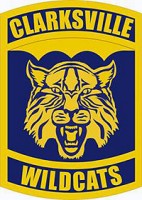 Clarksville, TN – The Clarksville High School Theatre opens its 2010-11 theatre season tonight with Margaret Edson's powerful play WIT. This year, director Barbara Wesner has chosen a mature, moving drama that chronicles and celebrates the life of Vivian Bearing, a noted English professor of the seventeenth-century metaphysical poet John Donne.
At the rise of the play, Bearing steps to the edge of the stage and informs the audience that she has been diagnosed with stage 4 metastatic ovarian cancer. She continues by saying, "It is not my intention to give away the plot, but I think I die at the end. They've given me less than two hours."
«Read the rest of this article»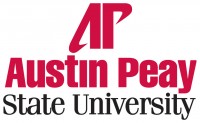 Clarksville, TN – Members of Austin Peay State University's student newspaper and yearbook staffs attended the 89th Annual National College Media Convention held by the Associated Collegiate Press and College Media Advisers from October 27th-31st in Louisville, KY.
Patrick Armstrong, editor in chief of The All State student newspaper, was the sole student member of a panel, titled "Study/Work Abroad Opportunities for Students," at the conference, which featured nearly 400 workshops for advisers, student journalists, newspapers, online outlets, broadcast stations, yearbooks and magazines. Armstrong also spoke at the closing session of the convention on behalf of students who participated in Main Street Stories, an intensive, hands-on workshop. The Main Street Stories video he produced with Chasity Webb, The All State features editor, and Brian Dulle, a student videographer for The Washburn Review at Washburn University, was shown at the closing session. «Read the rest of this article»
Tuesday, November 9th, 2010

Clarksville, TN – Water service will be disrupted on Lafayette Road from Kirby Drive to Judy Lynn Drive for several hours tonight while Gas and Water construction workers repair a water main. Surrounding areas may experience low water pressure during the repair.
Kirby Drive will be closed to traffic from Lafayette Road to Waldorf Lane. Lafayette Road will be closed to one lane of traffic from Kirby Drive to Linden Drive.
Drowsy Drivers a Factor in Nearly 17% of Fatal Crashes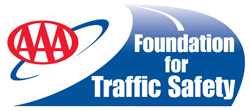 Washington, D.C. – Two out of every five drivers (41 percent) admit to having fallen asleep at the wheel at some point, with one in ten saying they've done so in the past year, according to a new AAA Foundation for Traffic Safety study. More than a quarter of those surveyed admitted they drove despite being so tired that they had difficulty keeping their eyes open in the previous month.
Eighty-five percent of drivers surveyed felt it was "completely unacceptable" for someone to drive if they are so tired they are having trouble keeping their eyes open.  Unfortunately, drivers may not always be aware of the effects of fatigue resulting from a lack of sleep. In recognition of this week's Drowsy Driving Prevention Week®, hosted by the National Sleep Foundation, AAA wants all drivers to recognize the seriousness of this dangerous, yet underestimated, driving practice. «Read the rest of this article»
Nashville, TN – The Tennessee Department of Environment and Conservation today announced its new online system for Tennesseans to order free radon test kits, making it easier than ever for citizens to identify and address potential radon exposure problems at home.
Administered by the Office of Environmental Assistance, the Tennessee Radon Program provides free radon test kits to all Tennessee citizens – made possible through a grant from the U.S. Environmental Protection Agency. With the new online ordering system, these free kits are now just a mouse click away. «Read the rest of this article»
Spotting 'Sales' That Are No Bargain, Online Shortcuts, and More Ways to Save
Yonkers, NY – Unless you're the type who already has your holiday gifts all wrapped up, the shopping season is just getting started. The December 2010 issue of ShopSmart, from the publisher of Consumer Reports, makes it easy—and less expensive—with top tips to avoid overspending and to save time. «Read the rest of this article»
Notice of Public Meeting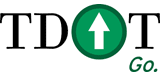 Nashville, TN – The Tennessee Department of Transportation (TDOT) will conduct a Public Information Meeting on Thursday, November 18th, 2010, in the gymnasium of Liberty Elementary School, 849 South Liberty Church Road, Clarksville, TN, to discuss the proposed improvements to SR-374 from SR-149 west of River Road to SR-76 in Clarksville, Montgomery County, TN.
«Read the rest of this article»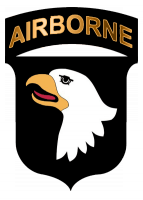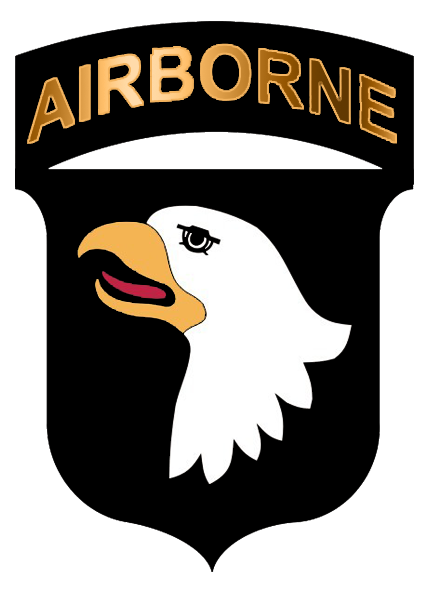 Fort Campbell, KY – A remembrance ceremony honoring Soldiers from the 101st Airborne Division (Air Assault) and Fort Campbell, is scheduled for 4:00pm November 10th at the 101st Airborne Division Headquarters. Remembrance ceremonies are held to honor fallen Soldiers deployed in support of Operations Iraqi and Enduring Freedom and are held monthly, as needed.
The November ceremony will honor the following fallen Fort Campbell Soldiers: «Read the rest of this article»

Clarksville, TN – Zack Finney, who will be receiving a B.F.A in photography from Austin Peay State University next month, will exhibit new work in the Trahern Student Gallery throughout the week of November 15th–19th. The show opens at 7:00pm that Monday night.
Finney's work captures a marginalized segment of the American population – the modern day vagabond. His subjects are members of a society that is not prevalent in the mainstream. By photographing this counterculture, he brings a documentary and an intimate feeling to his photography. «Read the rest of this article»