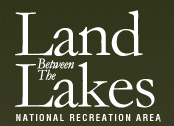 Golden Pond, KY – Land Between The Lakes (LBL) National Recreation Area is again giving people the opportunity to get outdoors and get a tree by offering Christmas tree permits beginning December 1st for visitors to cut cedar trees.
The permit, valid December 1st-24th, entitles a family to cut one cedar tree at no charge. Permits, maps, and cutting guidelines may be obtained from the LBL Administrative Office, 8:00am-4:30pm, Monday-Friday through close of business on December 23rd. The Administrative Office will be closed Friday, December 24th, in observance of the Christmas holiday. «Read the rest of this article»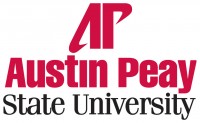 Clarksville, TN – It might sound difficult to learn mathematics in an online course setting, but Dr. Ellen Smyth makes it work.
Smyth, instructor of mathematics at Austin Peay State University, has been named Innovative Professor for 2010. The announcement was made in early November, shortly before the start of APSU's celebration of National Distance Learning Week.
"I am very honored by this award," she said. «Read the rest of this article»
Wednesday, December 1st, 2010

Clarksville, TN – Water service will be disrupted on Buck Road from Kirkwood to Dudley Road on Wednesday, December 1st, from 8:00am to approximately 12:00pm. Gas and Water construction workers will be disassembling a six-inch water booster station on Buck Road.
All roads will open to traffic.
APSU Men's Basketball

Nashville, TN –  No matter how you spell his name, Tyshwan Edmondson is having a pretty good start to his Austin Peay State University basketball career.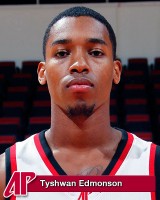 The junior guard from Hopkinsville, KY, who has consistently seen his first name misspelled Tyshawn, has been named Ohio Valley Conference Newcomer of the Week after his superb play during the Chicago Invitational Challenge last week. The 6-4 guard averaged 18.3 ppg during the tourney's final three games, shooting 47.1 percent from the floor. He also had 10 steals (3.3), including five against Charleston Southern and three more against Oakland.
Named to CIC all-tourney team, Edmondson led the Govs in scoring in two of three games played last week, including 16 points (8-of-15 shooting) in his first start at No. 8 Purdue. «Read the rest of this article»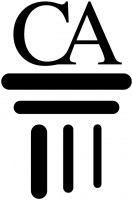 Clarksville, TN – As the state of Tennessee prepares to release its academic report card, Clarksville Academy is celebrating its recent academic achievements. Not only has CA surpassed state and national standards on its standardized testing, but they are also a leader in EXPLORE, PLAN and ACT test scores.   
Clarksville Academy uses the Educational Records Bureau's (or ERB), CTP 4 standardized testing. This is a common form of testing for independent and private schools. Developed for ERB by the Educational Testing Service to serve the needs of high achieving students and schools that aspire to higher rigorous standards, CTP 4 is a test designed to collect information through a series of assessments in reading, writing, and mathematics. The results assist educators by collecting critical educational data including subject mastery. Clarksville Academy uses this test for grades 3-8.
  
In 2010, CA's report card for CTP 4 shows that in all areas it surpassed the National Average. The full report card can be found on Clarksville Academy's website, www.clarksvilleacademy.com/academics/academic-excellence/. «Read the rest of this article»

Clarksville, TN – On the 28th of November, a 20 year old man, later identified as Alex Lee Baker, called 911 on three separate occasions to report bogus emergencies. The first 911 call came in about 7:13pm from an unidentified male saying that he was a witness to a murder at 1804 Evans Road and gave a description of male subject in a white car before disconnecting the call. 
The second call at 7:26pm from an unidentified male stated he was pushed out a door, stabbed, and was in the woods near Shaw Road before disconnecting.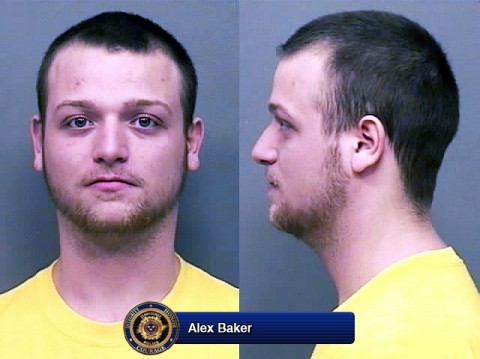 «Read the rest of this article»

The Pacific Northwest should brace for a colder and wetter than average winter, while most of the South and Southeast will be warmer and drier than average through February 2011, according to the annual Winter Outlook released by NOAA's Climate Prediction Center. A moderate to strong La Niña will be the dominant climate factor influencing weather across most of the U.S. this winter.
«Read the rest of this article»

The corner bus stop. That little bench by the beauty parlor. When your lungs can't get much air, you don't have the energy to walk far. So all over town, from the grocery store to the bank lobby, you've mapped out places where you can stop and catch your breath.
You're not alone. I'm Letitia Presly-Cantrell from the Centers for Disease Control and Prevention (CDC). As a behavioral scientist, I know that chronic obstructive pulmonary disease, or COPD as it's commonly known, is a serious lung disease that makes it hard to breathe.
«Read the rest of this article»
You've had a successful Black Friday filled with gift buying for everyone on your list—or not! Whenever you have your presents bought, one way or another it's time to wrap them up.
Here's the first clue: be sure you have a high table or counter on which to complete this process. If you start wrapping on an area that's too low, you are guaranteed to end up with a backache and that's no fun.
Next, make sure you have everything you need on the table before you start. Finding out that you've run out of tape just as you have that one unwieldy package at a critical moment can be extremely frustrating. Decide what each gift is going to need in the way of bags, paper, cloth, ribbon, tape or other materials and get it together in one place. «Read the rest of this article»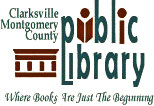 Clarksville, TN – An evening of music, magic and comedy are combined to delight families at the Clarksville-Montgomery County Public Library this holiday season. "Holiday Magic" will be in the air on Friday, December 3rd, 2010 at 6:30pm.
Our favorite magician will be on hand to perform feats of magic to delight and entertain families. Scott Humston is an award winning entertainer who has presented his show across the US and abroad.  His performance is known to cause fits of laughter, outbursts of applause and especially warming of the heart.
The library will close for regular business at 6:00pm and will reopen to an evening of fun to begin at 6:30pm.
To complete the evening, Santa will make an appearance from his home at the North Pole. Bring your camera to get pictures with Santa. This event is free and everyone is encouraged to attend.