Written by U.S. Army Sgt. Scott Davis
Regional Command East Public Affairs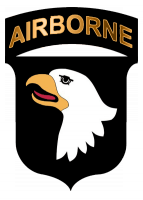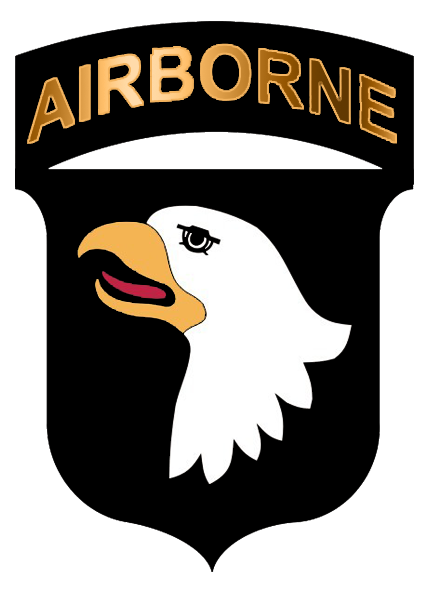 Bagram Airfield, Afghanistan – The commander of the Combined Joint Task Force-101 and Regional Command East, U.S. Army Maj. Gen. John Campbell, made Kentucky Governor Steve Beshear an honorary Screaming Eagle over a video teleconference November 4th for his support and dedication to the 101st Airborne Division.
"Governor, thank you very much for everything you do for the service men and women of Kentucky, and thank you for hosting the lunch there today," Campbell said to Beshear. "I've never done this from Bagram before, so this is really a first of its kind, but we would be honored sir, if we could make you an honorary Screaming Eagle of the 101st Airborne Division. "
The 52nd Adjutant General of the Commonwealth of Kentucky, U.S. Air Force Maj. Gen. Edward W. Tonini presented Beshear with the award in Louisville, KY.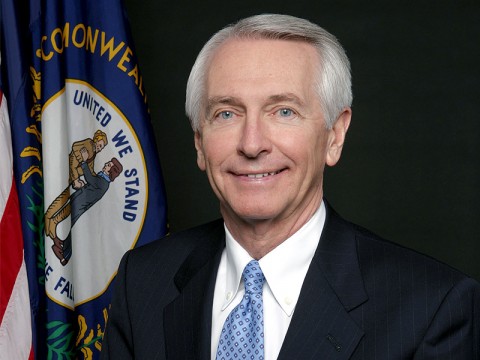 "General Campbell, thank you very much, it is indeed an honor to be made an honorary Eagle. I grew up about 20 miles north of Fort Campbell so I've been around for a while," said Beshear. "Honestly, I don't deserve this title, but on behalf of 4.2 million Kentuckians who support you and others who are defending our freedom today, I accept this. Thank you so much for this honor"
Campbell then spoke to the support Beshear shows the 101st Division.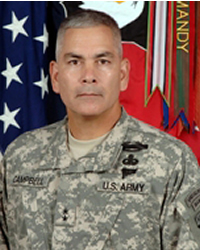 "The state of Kentucky lowers the flag for each 101st fallen hero. I don't think they do that anywhere else for a division like what you do. We flew a Screaming Eagle flag over Bagram Airfield on September 11th, 2010, and we want to present that to you as well, sir."
Campbell presented several 101st flags to civic leaders at various community events just prior the division's deployment late last spring. Campbell asked the leaders to fly the flags as a sign of community support for the deployed Soldiers and families.
"When a Soldier arrives at Fort Campbell no matter where he's from he is one of us, a Kentuckian," said Beshear. "So if something bad happens to that Soldier we lower our flag in honor of his or her service. We are going to continue that service because it's the right thing to do."
"We are so blessed to have such great neighbors surrounding the Fort Campbell community in both Kentucky and Tennessee," said Campbell. "The community leaders are always asking how they can better support our troops and by flying the black and gold colors of the 101st, this provides a tangible way they can show their support throughout the deployment."
More than 15,000 Soldiers from the 101st are currently deployed to Afghanistan and more are scheduled to deploy this coming spring.