Written by U.S. Army Staff Sgt. Mark Burrell
Task Force Bastogne Public Affairs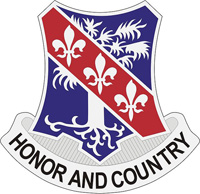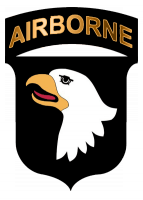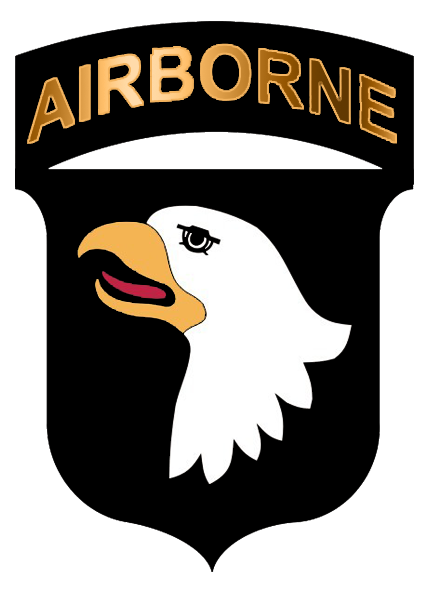 Kunar Province, Afghanistan – At the highest observation post in northeastern, a brotherhood of U.S. Army Soldiers protects a small valley that feeds into the Kunar River Valley.
Surrounded by snow-capped mountains and freezing winds a few kilometers from the Pakistan border, Observation Post Mustang weathers storms and waves of Taliban fighters.
Soldiers from Troop C, 1st Squadron, 32nd Cavalry Regiment, Task Force Bandit, of the 1st Brigade Combat Team, 101st Airborne Division, stay vigilant day and night at the small, outpost located in the Hindu Kush Mountains mountains 6,500 feet above Kunar Province.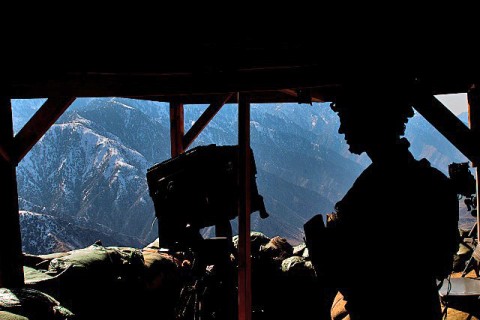 "That ridge over there is Rocket Ridge," said U.S. Army Spc. Brian S. Ellis, an MK46 machine gunner from Canyon Lake, Texas, as he pointed toward a snow-lined ridge in the distance.
"In the past, that's been (the Taliban's) main point of attack as far as rockets," Ellis continued. "They like it up there because they used to sit on the other side of the ridge and not really worry about getting hit. Since we've been up here in the past few months, we've been raining .50-cal machine gun fire down on them and calling for fire pretty accurately."
Ellis turned to pick up a pair of binoculars – quickly for someone wearing more than 30 pounds of combat gear. Quickly, because the Soldiers up here, like Ellis, wear their gear so often it's a second skin to them.
He scanned the rugged terrain and the few villages tucked in the shadows of the valley.
"The biggest task is finding the bad guys," said Ellis. "We look and look and look every single day. Since we keep raining down on them with bombs and mortars, it's harder and harder to find them. So we have to look in specific spots in those little nooks and crannies in the mountains, on top of ridges, and on the other side of spurs just to try to find these guys. We know they're out there, and we know they're moving."
The Soldiers up here live in one of the most unforgiving places in the world at the base of the Hindu Kush Mountains.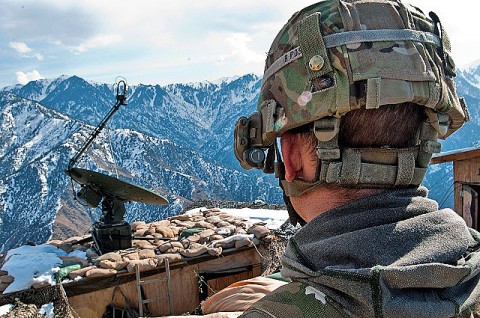 "Our mission is basically a force protection mission," said U.S. Army 2nd Lt. Dave J. Cocchiarella, an infantry platoon leader and highest-ranking Soldier at OP Mustang. "We observe the valleys leading toward the forward operating base to make sure insurgents aren't coming from Pakistan to shoot mortars and rockets at FOB Bostick. Lately, our mission has been a little more offensive than defensive."
During the past month, the Soldiers here have taken the fight to the Taliban, with more than 40 insurgent fighters killed or suppressed, said Cocchiarella, a Woodbury, MN, native.
"I think lately they've got the message they can't just come through here anymore," added Cocchiarella. "They're going to be found, and they're going to be killed."
Back on guard duty, Ellis confirmed their job wasn't just to observe but to engage.
"We're trying to let the Taliban know we're here and we're not going to let them freely move around our (area of operations) without us seeing them," said Ellis. "There's nowhere they can go. We're constantly watching them and they know it. So they've been trying to move around at night, but we see them."
As was the case the other night when one of the battle positions, perched overlooking the valley, called up some suspicious movement.
U.S. Army Spc. Andrew M. Dickerson, a team leader from Clarksville, Tennessee, was on guard. He said, after intelligence reported movement in his sector, he saw three males with weapons.
"They were close enough you could see it clear as day," said Dickerson. "One had an AK47 slung over his shoulder and another one was at the low-ready, tactically moving."
The Soldiers quickly received approval to engage the enemies and took them out explained Dickerson.
As the Soldiers look out for the inhabitants of the valleys below, they also look out for each other.
"We're all pretty much like family," said Ellis whose only personal time is in the plywood outhouse or on guard duty. "You're living not even 5 feet away from the guy next to you. We're pretty much all best friends, like family. We joke around with each other, like brothers."
With the sunshine melting the snow, two Soldiers wrestled in the mud for entertainment and exercise. Cocchiarella stood back, chuckled and jeered his brothers.
"When I actually got here and realized how small it was, I was a little shocked at first," said Cocchiarella. "I've gotten used to the fact that there aren't many places you can go up here …. This is home and family is up here. When I talked to my wife, it was a little hard for her to understand at first — she felt like she was being replaced. But now she understands there's a home back in Minnesota and there's a home here up with my guys."
The brotherhood on the shelf of Afghanistan tucked between "Rocket Ridge," Pakistan, and the Kunar River Valley, has a mission to accomplish. Defending its home is on the top of that list.