Written by U.S. Army Staff Sgt. Mark Burrell
Task Force Bastogne Public Affairs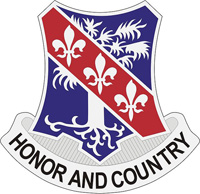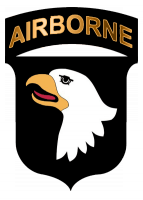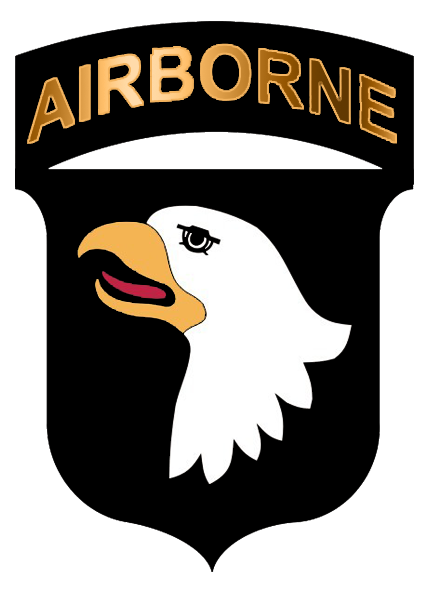 Kunar Province, Afghanistan – A couple of months ago, an Afghan road worker was using dynamite to clear a section of road in a village in eastern Afghanistan's Kunar Province.
The dynamite went off early and hit him in the eye. He went to the closest hospital at Forward Operating Base Bostick, located in Naray District.
"He came in with, basically, his eyeball hanging out," said U.S. Army Lt. Col. Steven E. Spencer, a Bastrop, LA, native and squadron surgeon for 1st Squadron, 32nd Cavalry Regiment, Task Force Bandit, 1st Brigade Combat Team, 101st Airborne Division. "What do you do in this case? So we practice (treating) the penetrating eye injury."
On February 3rd, they did just that. The "voodooo medics," assigned to Headquarters and Headquarters Troop, Task Force Bandit, along with newly arrived Soldiers from the 102nd Forward Surgical Team, conducted a mass-casualty exercise to hone their skills.
Simulated injuries from a mortar attack and a suicide bomb came pouring into the aid station and chaos ensued.
"You fall back on training and repetition," said Spencer. "Even though things look bad and scary, you fall back on doing things in a certain order. Yes, there's a hand missing; that's not what we're worried about right now. Have we controlled breathing? Is the patient in shock or not? Is the patient breathing or not? Does the patient have an airway where he can breathe? You follow your training algorithm first, and then move over to the scary-looking wound."
That's exactly how the medics worked with the FST Soldiers to categorize the patients coming in the doors. They quickly sorted a Soldier with an amputated left leg, an Afghan guard with shrapnel in his eye and a Soldier with mild traumatic brain injury.
"Where's a tourniquet?" yelled one medic.
"Let's get an IV in this one," said another medic.
"Was it a blast injury? Do we need X-rays?" added a third medic.
"I try to call it controlled chaos," said U.S. Army 1st Lt. Derrick W. Duff, a field medical assistant from Adel, Iowa, with the voodoo medics. "The main thing we try to do is get the patients triaged. The most urgent patients go into the FST and the others go to the aid station medics."
Duff explained that the reason for the MASCAL exercise was twofold: it gave new FST Soldiers a chance to learn some of their procedures and provided aid station medics an opportunity to enhance their procedures through practice.
Spencer explained the main differences between an FST and an aid station.
Forward surgical teams are trained under advanced trauma life support guidelines. This training is geared toward blunt-force trauma that would occur in the U.S.
On the other hand, the combat medics are trained with tactical combat casualty care.
These two different training guidelines sometimes call for different methods of care, Spencer added.
"The thinking on the battlefield is different, because of the big explosions and the mechanism of injury that Soldiers get and the fact that we're wearing body armor," said Spencer. "So we tend to get a different pattern of injuries than people back home get. So whenever you get a new FST with a combat unit, the training of the medics and the personnel is completely different. We have to make sure we're not butting heads and going against each other in what we're trying to do for the patient, so we have to practice integrating together."
He explained that integrating into a cohesive team is critical for what is defined as the "golden hour." The first 60 minutes after injury that usually determines weather or not a patient is going to survive is considered the most critical time.
"Wheels up from JAF," yelled Duff, referring to the medical evacuation flight coming from Jalalabad Airfield, which is an indicator of how much time the medics have to prepare a casualty for transport to the larger hospital at Forward Operating Base Fenty.
Spencer explained time is paramount for a patient and placing medics and surgeons at the point of injury, like FOB Bostick, saves a lot of lives on the battlefield.
As the simulated casualties were being prepped for their MEDEVAC flight, an Afghan man walked into the aid station with a swelling hand.
"I pretty much wrapped up my section and reset my area," said U.S. Army Pfc. Keely S. Layne, a medic from Goochland, VA, assigned to 102nd FST. "Then there was a real patient here with an opportunity to get some real-life training. So I peeled off and went over to see how the doctors ran things in the aid station."
She quickly learned that a large piece of wood crushed his hand. He was at risk of infection as well as fracture.
Layne volunteered to give him an intravenous injection of medication while the doctors took some X-rays.
The patient flinched and contorted his face when the needle penetrated his skin.
"In the end, he's going to think, 'Thanks,'" said Layne. "He's going to be very grateful. It sucks getting stuck. I don't like getting stuck. I don't think anybody likes it. But in the end, as long as his pain is gone and we helped him get back to where he was, then the next time he comes in here he'll look at us as people who can get the job done."
That's exactly how other people have felt about the Soldiers who work in the white concrete building with the medical guidon waving patients inside.
"It helps relieve some of the tension Soldiers might have about going outside the wire because they know that the FST and the aid station are ready to treat them in case the worst does happen," said Duff. "They know that we're prepared. So when Soldiers see stuff like this going on, they know that we're practicing. They know that we're training. The same way that they do their battle drills to go outside the wire, we're doing our battle drills to receive casualties."
After the IVs were pulled out and the simulated patients went back to work, the Soldiers gathered together to compare how the exercise went. For being in Afghanistan for just under a week, the new FST Soldiers were adapting well. The MASCAL exercise brought attention to things that needed to be fixed, but more importantly, it highlighted the strength of these two units, working together to help save lives at the point of injury on the battlefield.