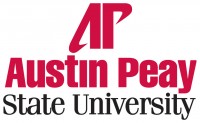 Clarksville, TN – In the vegetable world, corn has often been unfairly maligned as being a tad dull. It's small. It's yellow. It doesn't evoke the same amount of fear that greens such as broccoli do.
But Dr. Michael Birdwell, associate professor of history at Tennessee Tech University in Cookeville, wants people to understand there is an element of excitement to this vegetable. It is, after all, a key ingredient in moonshine, and it's also found in just about anything people ingest these days, from cereals to snack foods to soft drinks.
At 4:00pm on February 24th, Birdwell will visit the Austin Peay State University Honors Commons to deliver a lecture, "There's a lot of Nourishment in an Acre of Corn: Moonshine, Mythology, Mayhem and More." The event is free and open to the public.
In 2004, Birdwell's knowledge of corn's somewhat wild associations led to an appearance on Country Music Television's Most Shocking series in an episode titled "Moonshine Madness." He was asked to speak as an academic expert on the history of moonshining and its prevalence in the mountains of the south.
In addition to his corn and moonshining expertise and his duties at Tennessee Tech, Birdwell works with the Sergeant York Patriotic Foundation as the curator of the Alvin C. York papers. He previously served as a consultant and "talking head" for A&E's biography segment about the life of the famous World War I war hero.
Birdwell has published numerous scholarly articles in Literature/Film Quarterly, Film and History, Tennessee Historical Quarterly, the Columbia Companion to American Film and Hollywood's World War I: Motion Picture Images. He is the author of the book "Celluloid Soldiers, Warner Bros. campaign against Nazism" and co-editor of Rural Life and Culture of the Upper Cumberland.
Before the main lecture on February 24th, Birdwell will speak to APSU students at 2:00pm in the Honors Commons about scholarship, research and publishing. That event, which is sponsored by APSU's Laurel Wreath Society and Phi Alpha Theta, is also free and open to the public.
For more information on these lectures, contact the APSU Honors Program at 931-221-7119.