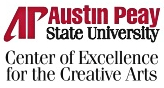 Clarksville, TN – Christopher Burawa, an award-winning poet and director of the Austin Peay State University Center of Excellence for the Creative Arts, has a theory on how poems should be received. Works printed on a page are nice, but the true experience of poetry comes from hearing someone speak the words.
"Poetry is meant to be spoken aloud," he said. "That's when the power of the words – the music and rhythms – come alive and other levels of meaning arise."
On March 4th and 5th, high school students from around the state will converge on APSU to put this theory to the test. That's because the University will host the statewide competition for Poetry Out Loud: National Recitation Concert, on those days.
The event, presented by the National Endowment of the Arts, the Poetry Foundation and the Tennessee Arts Commission, encourages high school students to learn about great poetry through memorization, performance and competition. From September 2010 through February 2011, schools were invited to participate in classroom and school-wide contests. Forty-six schools from throughout Tennessee participated in the program.
One champion from each of the 46 schools is advancing to the state competition on March 4th and 5th at the APSU Music/Mass Communication Building's Concert Hall. The event is free and open to the public.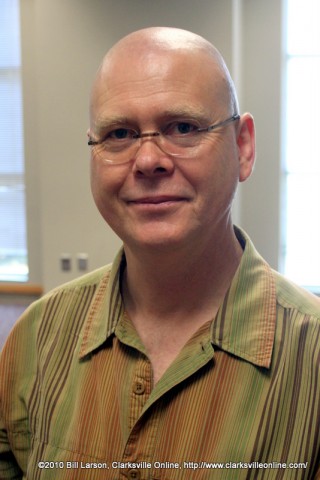 "We are thrilled that the Tennessee Arts Commission has chosen Austin Peay State University to be the first all-state championship venue for Poetry Out Loud," Burawa said. "This program, sponsored by the National Endowment for the Arts, has helped to popularize poetry again through memorization and recitation."
On Saturday, March 5th, there will be three rounds of competition. Round 1 will occur from 9:00am–11:00am, in which students will recite their first poems. Round 2 will occur from noon – 2:00pm, in which students will recite their second poems. The top 10 students with the highest cumulative scores from the first two rounds will advance to the finals round to recite their third poems to compete for the state championship from 2:15pm–3:45pm. 
Poetry Out Loud seeks to foster the next generation of literary readers by capitalizing on the latest trends in poetry – recitation and performance. The program builds on the resurgence of poetry as an oral art form, as seen in the slam poetry movement and the immense popularity of rap music among young people. Poetry Out Loud invites the dynamic aspects of slam poetry, spoken word and theater into the English classroom. Through this program students can master public speaking skills, build self-confidence and learn about their literary heritage.
"I encourage high school students and teachers in Montgomery County and surrounding counties to come and hear these talented students and see a great competition," Burawa said.
For more information on the event, contact the APSU Center of Excellence for the Creative Arts at 931-221-7876.