Don't Depend on the Luck of the Irish – Designate a Sober Driver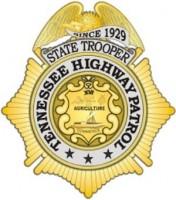 Nashville, TN – More than 50 sobriety and driver license checkpoints are planned across the state, as the Tennessee Highway Patrol steps up enforcement efforts for the 2011 St. Patrick's Day holiday period beginning at midnight, Wednesday, March 16th through 11:59pm, Thursday March 17th.
"St. Patrick's Day has become a popular holiday for many Americans to celebrate with friends and family," said Department of Safety and Homeland Security Commissioner Bill Gibbons. "Unfortunately, it has also become a very dangerous night on our roadways due to drunk drivers. We want to remind all Tennesseans to act responsibly, drive safely and never get behind the wheel impaired."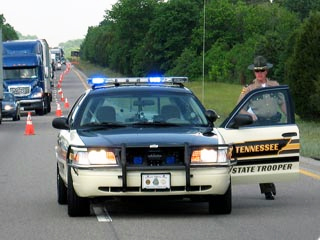 Nationwide, there were 103 crash fatalities on St. Patrick's Day in 2009, according to statistics by the National Highway Traffic Safety Administration (NHTSA). Out of that number, 47 people were killed in traffic crashes that involved at least one driver or motorcyclist with a blood alcohol concentration (BAC) of .08 or higher. In Tennessee, six people were killed in six fatal crashes during the 2010 St. Patrick's Holiday, and two of those crashes involved alcohol.
"Our goal is simple – to find and remove impaired drivers from the roadways," said THP Colonel Tracy Trott. "If you drink and drive, you are in jeopardy of placing your life or someone else's at risk, not to mention how the trauma, financial burden and arrest will impact your life forever. Don't gamble with your future; designate a sober driver before the party begins."
In 2010, preliminary statistics indicate that 1,033 people died on Tennessee roadways, a decline of one percent, compared to 1,043 fatalities in 2009. A driver convicted of DUI can face up to 48 hours in jail and the loss of driving privileges for up to a year for a first offense. The associated costs of driving impaired also include attorney fees, court costs, reinstatement fees and higher insurance premiums.
In conjunction with the St. Patrick's Day enforcement, the THP Nashville District will also conduct its third multi-jurisdictional "DUI Blitz." State Troopers will join forces with law enforcement personnel from Dickson County, including the Sheriff's Office, Police Department and City Parks, as well as the White Bluff Police Department, and agents from the Alcoholic Beverage Commission and 23rd Judicial Task Force. The partnership was organized to conduct saturation patrols and a sobriety checkpoint in an effort to reduce alcohol-related fatalities and serious injury crashes.
"The focus of this collaborative effort is to save lives," said Colonel Trott. "I am proud that our State Troopers have spearheaded this initiative and earned the support of our local law enforcement agencies and highway safety advocates. Together, we can make a positive impact on roads and byways in Tennessee."
The Governor's Highway Safety Office (GHSO) and Dickson County's Emergency Management Agency (EMA) and Emergency Medical Services (EMS) are also scheduled to assist. GHSO will pay overtime for THP officer's working the DUI Blitz, while Dickson County EMS will provide an on-scene ambulance for Blood Draws and Dickson County EMA will provide portable lights for the checkpoint.
The DUI Blitz sobriety checkpoint will be conducted on Lewis Hollow Road between Highway 46S and Highway 47 E in Dickson, Tenn., from 11:00pm Saturday, March 19th through midnight, Sunday, March 20th.
A list of safe driving tips is included below. Scheduled checkpoints for the St. Patrick's Holiday are attached, as well as statistical data for St. Patrick's Day 2010.
Safe St. Patrick's Day Driving Tips
Plan Ahead. If you plan to drink, arrange a safe way home before the festivities begin.
Before drinking, designate a sober driver and give that person your keys.
If you're impaired, call a taxi, use public transportation, or call a sober friend or family member to get you home safely.
Use the local Sober Ride program.
If you see a drunk driver on the road, promptly contact your local law enforcement agency (Dial *THP)
Remember, Friends Don't Let Friends Drive Drunk. If you or someone who is about to ride with someone who is impaired, take their keys and help them make other arrangements to get to their destination safely.
Drunk driving violators often face jail time, the loss of their driver license, higher insurance rates, and dozens of other unanticipated expenses, ranging from attorney fees, court costs, car towing and repairs and lost wages due to time off from work.
And remember, the tragedies and costs of driving drunk are serious and real. Not only do you risk killing yourself or someone else, but the trauma and financial costs of a crash or an arrest for drunk driving are significant.
For more information, visit www.StopImpairedDriving.org.  
District 3 Nashville Checkpoints
Thursday, March 17th
DL Checkpoint – Stewart County – Hwy 149 @ Hwy 46 – In the Afternoon
Friday, March 18th
DL Checkpoint –  Davidson County – Hwy 100 @ Natchez Trace – In the Morning
DL Checkpoint –  Robertson County – Kennys Road @ Washington Road – In the Morning
Sobriety – Montgomery County – Hwy 149 @ Montgomery County Line – In the Evening
Saturday, March 19th
DL Checkpoint – Houston County – Hwy 149 @ Erin City Limits – In the Morning
About The Tennessee Department of Safety
The Tennessee Department of Safety's mission is (www.tennessee.gov/safety) to ensure the safety and general welfare of the public.  The department encompasses the Tennessee Highway Patrol, Office of Homeland Security and Driver License Services. General areas of responsibility include law enforcement, safety education, motorist services and terrorism prevention.