APSU Men's Tennis

Clarksville, TN – This weekend will prove to be a test of character for Austin Peay State University men's tennis team as it plays three matches in four days, beginning with a 2:00pm, Thursday, Ohio Valley Conference match against Tennessee Tech at the Austin Peay Tennis Courts.
The Govs turn around to host Eastern Illinois 1:00pm, Saturday, before traveling to Murray State for a 1:00pm, Sunday affair. After a grueling three-month season, the Govs have only four matches remaining to challenge for their second-straight OVC Tournament appearance.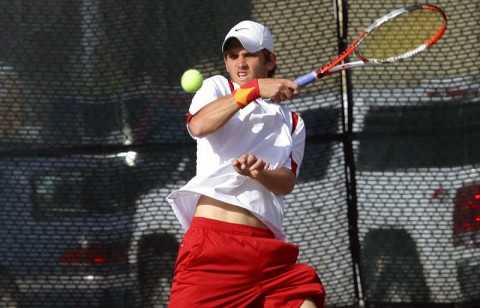 "I like to schedule the back-to-back matches," head coach Malik Tabet said. "The players respond well, especially to the second matches. The kids are physically healthy and we're just trying to get mentally ready for these matches. We feel like we're much stronger than last year. We're ready to take up the challenge and make a run in the conference tournament."
Last season, the Govs needed a season-finale win at Eastern Illinois to crack the tournament field. This year, Austin Peay will have a chance to determine its fate with more ownership, especially with a 2-1 OVC record entering the weekend.
Austin Peay will have to show mental toughness from top to bottom, especially when it comes to closing out matches. That much was evident in losses at Middle Tennessee and South Alabama – both 4-3 losses that came down a three-set singles loss by the Govs.
Sophomores Sean Bailey and Henrique Norbiato also have struggled at No. 1 doubles over the past four matches. After opening the season with nine-straight wins, the Govs' top doubles team has lost three of its last four matches. However, at Middle Tennessee the Govs won the doubles point thanks to wins by freshmen Remi Calleja and Jasmin Ademovic at No. 2 and freshman Joao Pagan and sophomore John Storie at No. 3.
"I think everybody is playing better in their own way," Tabet said. "Henrique is playing solid tennis and Joao is really stepping up to the plate. We just want to get everyone on board as we get close to the end."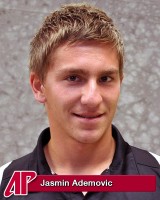 Tennessee Tech (4-6; 2-0 OVC) has league wins against Eastern Illinois and Jacksonville State, but has since lost two-straight matches. The Golden Eagles are led by Alex Chen at No. 1 singles, who has won three of his last four matches.
Eastern Illinois (2-12; 1-4 OVC) has lost its last four matches, all of which have come in OVC action. Most recently, the Panthers were shutout by Eastern Kentucky and lost 5-2 against Morehead State. EIU has won only two doubles points on the season – against Tennessee State and Tennessee Tech. Micheal Sperry, at No. 1 singles, won a three-set match against Morehead State – it was his first win since February 20th.