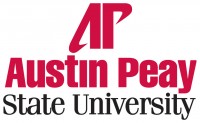 Clarksville, TN – In 2008, a group of Austin Peay State University music faculty members set themselves a challenge. They intended to perform Arnold Schoenberg's Chamber Symphony, Opus Nine, for 15 Soloists – one of the most important, yet challenging, compositions from the 20th century.

"It's daunting. The demands on individual players are great," Dr. Gregory Wolynec, associate professor of music, said.

The group of professors, along with some of the region's most noted musicians, called themselves the Gateway Chamber Ensemble, and that night in 2008, they successfully took up the challenge of Schoenberg's work. Three years and one Grammy nomination later, the ensemble is finishing its first subscription season in Clarksville with another stab at Schoenberg's masterwork.

"We're going to tackle the piece that brought us all together," Wolynec, the ensemble's conductor, said. "This work is the culmination of the Viennese tradition that started with Haydn and Mozart and continued through Schubert and Brahms, even Johann Strauss Jr., before getting to people like Anton Bruckner and Gustav Mahler. In many ways, Schoenberg was the end of that lineage and also the point of departure to what we now call 'modernism.'"

The concert, "Schoenberg and His Influences," opens at 7:30pm on April 4th in the APSU Music/Mass Communication Building's Concert Hall. Tickets are $12.00 for adults, $8.00 for students and military and $25.00 for a family of four.

The concert will open with "Siegfried Idyll," a piece by German composer Richard Wagner that influenced Schoenberg. Wagner wrote the 1870 composition for his wife, commemorating the birth of their son.

"He wrote the music, organized and rehearsed this small orchestra of 13 players, and she woke up on her birthday to the sounds of music coming from the staircase," Wolynec said. "It is absolutely beautiful and probably Wagner's most performed work. And we're going to do it in its original setting, as it was done in the hallway with only 13 players."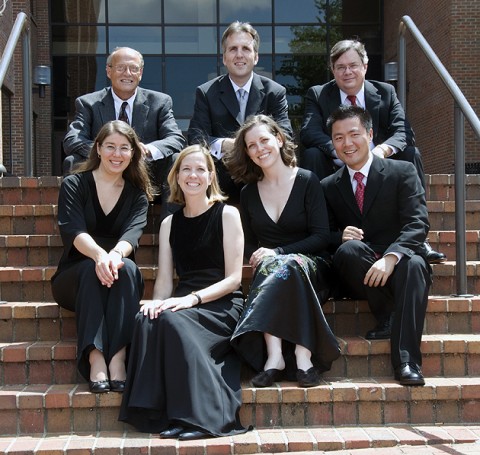 The program will then feature a performance of Johann Strauss Jr.'s "Kaiserwalzer."
"Schoenberg would frequently host in Vienna small, intimate concerts where they organized arrangements of incredibly complicated works," Wolynec said. "We're going to perform one of Schoenberg's own arrangements of Strauss's 'Kaiserwalzer,' which is incredibly charming and light natured."
Following the Strauss work, the ensemble will perform an original composition by Heather Stebbins, a graduate student at Boston University. Stebbins was the winner of the 2010 Young Composers Competition, sponsored by the APSU Center of Excellence for the Creative Arts. She will be in attendance while the ensemble performs the composition, "again and again, however we know this landscape."
"It's perfectly appropriate to have her music on this program because one of the things Schoenberg is remembered for is his students and championing the works of young composers," Wolynec said.
The second half of the concert will feature the ensemble again taking up the challenge of Schoenberg's Chamber Symphony, Opus Nine, for 15 Soloists. The final note that evening will officially end the ensemble's inaugural concert season, which featured a variety of works by composers such as Haydn, Copeland, Barber, Schreker, Enescue and C.P.E. Bach.
"We had wonderful audiences, and I can't think of a better piece to close our first subscription season with than Schoenberg's 'Chamber Symphony,'" Wolynec said.
For more information on the concert, contact the APSU Department of Music at 931-221-7818.
Sections
Arts and Leisure
Topics
APSU, APSU Center of Excellence for the Creative Arts, APSU Department of Music, APSU Music/Mass Communication Building Concert Hall, Austin Peay State University, Gateway Chamber Ensemble, Gregory Wolynec, Johann Strauss Jr., Richard Wagner