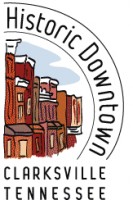 Clarksville, TN – You're invited to join the merchants of Historic Downtown Clarksville for the monthly Art Walk, which will be held this month on April 7th from 5:00pm – 8:00pm. Kendall Welsh from Hodgepodge sent us this information about April's artistic extravaganza.
Participating merchants include ARTifacts Emporium, The Framemaker, Front Page Deli, Hodgepodge,  Ingredients, the L&N Train Station, Planters Bank, The Peg Harvill Gallery in the Roxy Regional Theatre, and Rogates Boutique.
Participating artists include Anna Heron, Allison Lee, Wendy Mitchell,  Tony Yang of Fujiyama, Ulrike S. Proctor, Eleanore Williams, Beverly Parker,  and KC's Handcrafted Designs
ARTifacts Emporium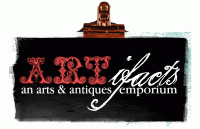 Featured at ARTifacts is metalsmith Anna Heron.  "I love every step of the metalsmithing process…even the boring nitty, gritty sanding and clean-up. The hope of the finished product is a thrill more overwhelming than I can describe. Having someone purchase and wear one of my pieces has got to be the greatest compliment I can receive. Everyone has that one piece of jewelry that they treasure and pass down through their family."
The Framemaker

The Framemaker is proud to present original illustrations by graphic designer Allison Lee. In regard to how her work is created, Lee notes: "Printmaking and computer technology seem to be at different ends of the spectrum, but I use both traditional and digital methods to create my illustrations and prints. Understanding the traditional process and applying that knowledge in my digital illustrations allows me to maintain a constant retro feeling throughout my work."
Front Page Deli –
This is going to be a very unusual art show for Clarksville.  Featuring artist that are all very accomplished artists working with different subject matter but in a style that is complimentary.  The cohesive factor that brings it all together is that their work is so wildly imaginative.  There will be works in oil, acrylics, pastel, water color, colored pencil and others that we haven't identified but suspect might have a military surplus background.  All with a captivating energy running through them.


Hodgepodge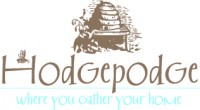 Hodgepodge will feature the artwork of Windy Mitchell.  When asked about her art, Windy said, "My Song Birds are about the fullness and the love of family."
Ingredients
Fujiyama, a Japanese Steak and Sushi restaurant will be sharing culinary delights at Ingredients. Fujiyama is located at 2257 Wilma Rudolph Blvd next to the Mulligan's Package Store. Mr. Yang has been cooking for around 20 years and trained in the art of cooking in New York City at the Sakura & Mizu restaurants and came to Clarksville to work with his brother, who was the first owner of China King Restaurant on Lowes Drive.
Ingredients will also host artist Ulrike S. Proctor. Ms. Proctor's parents exposed her early in life to a great variety of vibrant cultures and traditions and she began to develop a love for drawing and painting pictures at the age of eight. Her peers around her commented on her sense of vivid imagination and her use of color. Ms. Proctor says "I love using color, contrast and playing with shadows and need to be sure I fall in love with the object or the image I am about to paint."
L&N Train Station

County Historian Eleanor Williams will read humorous episodes from her book, "Worship Along the Warioto," at 5:30pm at the L & N Train Station, where visual artists Lynne Griffey and Greg Williamson are also exhibiting photographs and watercolors of historic sites in Clarksville. The Arts and Heritage Development Council and Montgomery County Historical Society are teaming up to offer this artistic exploration of historic Clarksville as an extra element for First Thursday ArtWalk.
Planter's Bank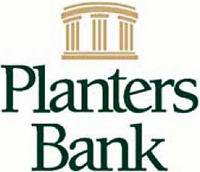 Planters Bank is giving away a quilt by Susan Schaaf for Patchwork Premiere during Rivers & Spires. The quilt, Churn Dash with a Twist, will be on display at the bank's Commerce Street office April 7th-14th during regular banking hours. Individuals may register to win at the branch or during the event the evening of April 14th.
The Roxy Regional Theatre's Peg Harvill Gallery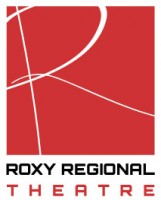 The Roxy Regional Theatre's Peg Harvill Gallery will showcase the works of photographic artist Beverly Parker.  While at the theatre, be sure to reserve your tickets for the final three performances of the new play about the Lewis and Clark Expedition, BEA(U)TIFUL IN THE EXTREME, and the upcoming musical THE CIVIL WAR, opening April 22nd.
Rogate's Boutique
Rogate's is hosting the artistics designs of KC's Handcrafted Designs.  This duo makes unique greeting cards, featuring specialty paper art techniques, and adding their touch of original twist on a greeting card with a jewelry pendant.
About Kendall Welsh
Sections
News
Topics
ARTifacts Emporium, Beverly Parker, Downtown Clarksville Association, First Thursday Art Walk, Front Page Deli, Historic Downtown Clarksville, Hodgepodge, Ingredients, Peg Harvill Gallery, Planters Bank, Rivers & Spires, Rogate's Boutique, The FrameMaker