Dover, TN —A century and a half ago, on April 12th, 1861, the first shots of the American Civil War were shot, at Fort Sumter in South Carolina. After over thirty hours of bloody fighting the Union fort fell, and the American flag was taken down. It would take another four years before the American flag would be flown again at Fort Sumter.
A special film about the significance of Fort Sumter will be shown at the Fort Donelson National Battlefield visitor center at  6:30pm on Tuesday, April 12th, 2011, with a discussion immediately following.
There is no charge for the program. This film will be shown as part of the park's ongoing film series that will explore the causes and effects of the American Civil War throughout the 150th anniversary commemoration.
The National Park Service protects and preserves the historic fort, earthworks, national cemetery, and surrender site at Fort Donelson National Battlefield.
You can contact Park Ranger Doug Richardson for more information at 931-232-5706 x108.
About the National Park Service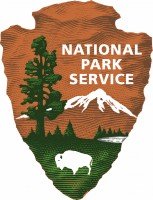 Since 1916, the American people have entrusted the National Park Service with the care of their national parks. With the help of volunteers and park partners, they proudly safeguard nearly 400 places and to share their stories with more than 275 million visitors every year. But their work doesn't stop there.
The National Park Service is a bureau of the U.S. Department of the Interior and is led by a Director nominated by the President and confirmed by the U.S. Senate.