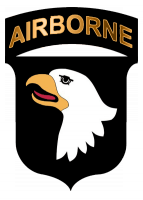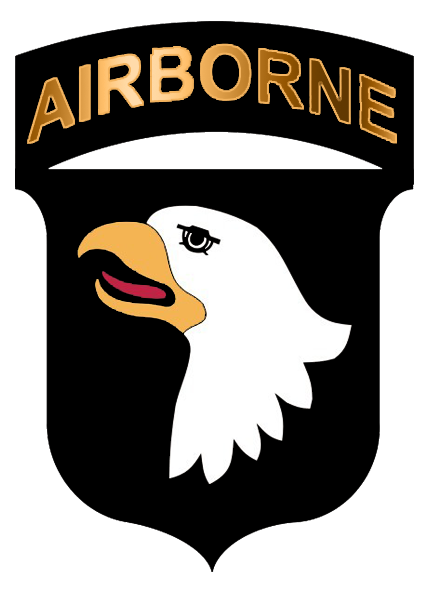 Fort Campbell, KY – A former Fort Campbell Soldier and member of the 3rd Brigade Combat Team, 101st Airborne Division, received one of the Army's most prestigious awards during a pre-game ceremony at Angel Stadium in Anaheim CA, April 9th.
Daniel Foster, formerly a specialist in the 1st Battalion, 187th Infantry Regiment, was presented the Silver Star medal for heroism during a May 21st engagement against terrorist forces while deployed to Afghanistan in support Operation Enduring Freedom.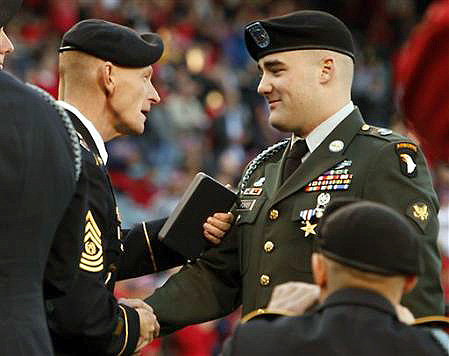 Foster, a machine gunner, was on his second tour in Afghanistan and on guard duty protecting his unit when countless enemy personnel attacked his tower. A cargo truck approached his position loaded with 500 pounds of explosives, attempting to breach the base and initiate the enemy attack. Foster identified it as a threat and stopped the truck from coming any closer to his unit, but not before the vehicle detonated, propelling shrapnel throughout the area.
Foster received several severe wounds during the initial blast.  Despite his injuries he kept fighting, leaving his position only after reinforcements arrived and instructed him to seek medical assistance.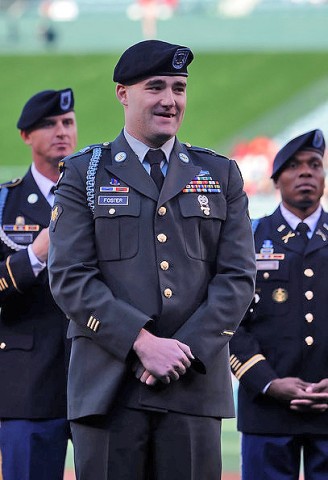 After receiving treatment, he again went back and assisted in the compound's defense by running ammunition and weapons from the arms room to positions needing resupply.
Foster, a resident of Costa Mesa, CA, has since left the Army.
His former battalion commander, Lt. Col. Robert Harman, battalion sergeant major, Eric Crabtree and company commander, Capt. John Hintz flew to California to present the award.
"The way we honored him sends a message to America that hey it is not the colonels and sergeants major and first sergeants out there," said Crabtree. "It's the squad leaders and Soldiers who are fighting the fight and taking the risks. He [Foster] and our other Soldiers deserve the recognition. This event shows that to honor them you have to follow through."
"We use [him] as an example on a regular base. He knew exactly what to do. He did the right thing," added Hintz. "He didn't quit."