Expectant Mothers Urged to Call the QuitLine to Stop Smoking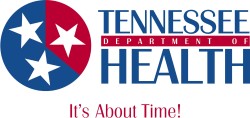 Nashville, TN – The Tennessee Department of Health is asking pregnant women who smoke to "Clear the Air for Mother's Day" this May. This campaign is designed to encourage pregnant smokers to quit for this observance, in the hope they may quit for good. In Tennessee, nearly one fifth of women who give birth say they used tobacco during their pregnancy.
"Smoking is not only dangerous for pregnant women, but also puts their babies and other family members at risk for health problems or even death," said Health Commissioner Susan R. Cooper, MSN, RN. "This Mother's Day, we urge pregnant smokers to put down their cigarettes to start their journey to a tobacco-free life and a smoke-free home for their baby."
According to the Centers for Disease Control and Prevention, smoking has many adverse effects on women and babies both before and after birth, including increased risk for infertility, preterm delivery, stillbirth, low birth weight and sudden infant death syndrome. Second-hand smoke is harmful, too. According to the American Lung Association, new studies have shown that if a woman is exposed to second-hand smoke during pregnancy, there are added risks such as low birth weight and future health problems. The United States Surgeon General also reports babies whose mothers smoke while pregnant or who are exposed to secondhand smoke after birth have weaker lungs than other babies, and will be more susceptible to lower respiratory infections such as bronchitis and pneumonia.
The Tennessee Tobacco QuitLine, 1-800-QUIT-NOW, can help by offering personalized support for Tennesseans who want to quit smoking and connecting them with trained quit coaches to guide them through the quitting process. Callers will receive ongoing professional coaching via individually scheduled calls with a quit coach personally assigned to them. This convenient and confidential service is free and available to Tennessee residents in both English and Spanish. The service is also available for the deaf and hard-of-hearing at TTY: 1-877-559-3816.
 
"Really wanting to quit smoking is very important to the success you will have in quitting," said Cooper. "Smokers who live after a heart attack are very motivated and are the most likely to quit for good. Let motherhood be your reason for quitting."
QuitLine callers have complimentary access to relapse prevention techniques, printed resource materials, information on nicotine replacement therapies and other services to aid in the quitting process.
Call the QuitLine today at 1-800-QUIT-NOW, or for more information, visit the Web at   http://health.state.tn.us/tobaccoquitline.htm .The Tennessee Tobacco QuitLine is a statewide toll-free telephone tobacco cessation treatment program made possible through the Tennessee Department of Health. There is no charge to callers for services and callers have unlimited access to a quit coach through the QuitLine. Hours are Monday through Friday, from 7:00am to 10:00pm, Saturday from 9:00am to 6:00pm and Sunday from 10:00am to 4:00pm central time.